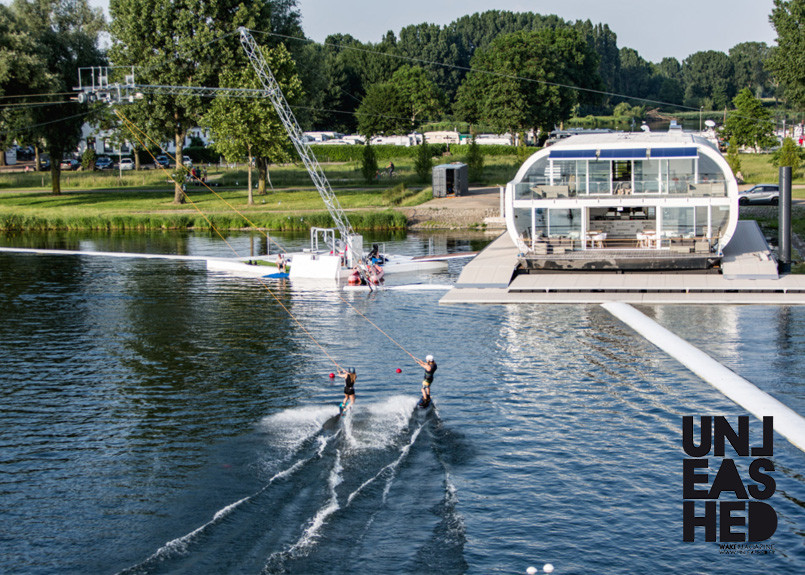 14 Aug

Beaver Creek Wake Park | Area X Roermond

Area X near Roermond in Netherlands is a great watersports area. You can do whatever you want and obviously wakeboard ! Look at this video to understand how the Beaver Creek Wakepark is amazing.
Area X
More wake videos on Unleashed Wake Mag.
Beaver Creek Wakepark
BEAVER CREEK WAKE PARK B.V. operates a wakeboard park (fullsize, system and boat), a pasta and flame cake bar, a wakeboard shop and a unique event location. The floating two-storey building was once used by Team Sony Erricsson at the Volvo Ocean Race, it has already been set up and dismantled at 14 locations worldwide and is unique in its design. BC Wake Park is centrally located on De Weerd (Roermond), 5 minutes walk from the outlet and downtown Roermond and close to the N280. In the high season the BC Wake Park is open daily from 1300 to 20h00 for the public, from 08h30 to 13h00 one can rent the cable privately (in each case 1.5h Slots). Currently the park includes nine UNIT obstacles, over 300m UNIT return walkways and UNIT breakwaters, also the starting platform is from UNIT. The BC Wake Park can also be reached by boat, moorings are available. Directly at the entrance there are 80 parking spaces available for visitors.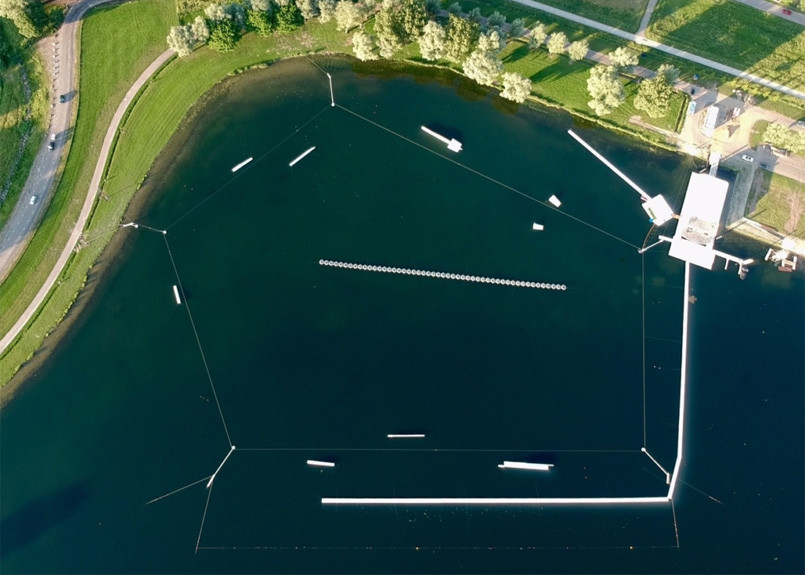 -beaver creek area-
-beaver creek area-