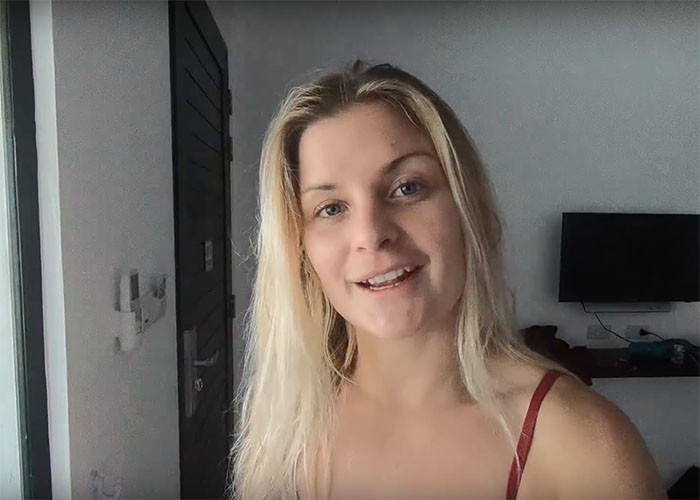 22 Nov

Carro Djupsjö and her YouTube Chanel

Two weeks ago, Carro Djupsjö starts her YouTube Chanel before leaving to Thailand.

Since her return, she has been followed in training tutorials and others adventures during the winter. Follow her in her YouTube Chanel !
Day in the Life of a Student Athlete || TTU and Wakeboarding
"A day in the life of studying at Texas Tech University at the same time as training as a professional Wakeboarder."
TEXAS TECH EXCHANGE – MOVE IN || VLOG #9
"I'm doing an exchange semester in Lubbock, Texas! I figured being in Texas will make it easier for me to wakeboard this season than being in Sweden as well as allowing me to keep going after my degree."
LIFEPROOF SHOOT IN FRANCE || VLOG #8
"Come with me behind the scenes on a shoot with Lifeproof outside of Paris. I spent a few days shooting with Lotfi Lamaali (longboard) and Daniel Wedermeijer (BMX) for a bit different video project!"
OFF SEASON FUNCTION TRAINING || VLOG #7
"Off season workout for when I'm not wakeboading. Thanks to my trainer Hans Hellberg, @HansofHell for being the brain behind these drills and hope you enjoy! These exercises can be used all together or pick your favorites and add them to your current training. In the video I'm doing one set of each but you can also do them in more sets. Maybe pick your top 5 and do a 3 set routine for example. These exercises focus on using your entire body at once, not just specific groups, and works with low weights in more than just the "traditional" angles which is good for all the weird angles my body gets into when I'm wakeboarding. A lot of focus on deceleration and landings in this one. Also, its fun!"
I LEARN A BACKFLIP || VLOG #6
"I learn a standing backflip on the ground. And we mess around in the gymnastics hall for winter training."
WAKE PARK WORLD SERIES || VLOG #4
"Come with me on the final stop in the Wake Park World Series!"
Follow Carro from Phuket to Bangkok before the contest !
LAST DAYS BEFORE THE CONTEST! || VLOG #3
"From Phuket to Bangkok and onwards towards the upcoming Korat Pro of Cable wakeboarding. I'll be uploading videos every wednesday so subscribe if you wanna be the first to know! :)"
(RE) LEARNING AIRTRICKS || VLOG #2
"Only a few more weeks until the World Wakepark Series event, the Korat Pro. Air tricks is not my favorite but you gotta do what you gotta do."
I'M GOING TO THAILAND || VLOG #1
She put her school books aside and packed her board bag.
"How I got sick of being stuck in school so I packed my bags and went wakeboarding in Thailand."
Carro is a confirmed international rider but before the final stop of the WWA Wake Park World Series, she make a point on air tricks.
SUBSCIBE TO HER YOUTUBE CHANEL HERE
MORE INFOS ABOUT THE KORAT OPEN 2017 ON #UNLEASHEDWAKEMAG
Carro Djupsjö and her YouTube Chanel