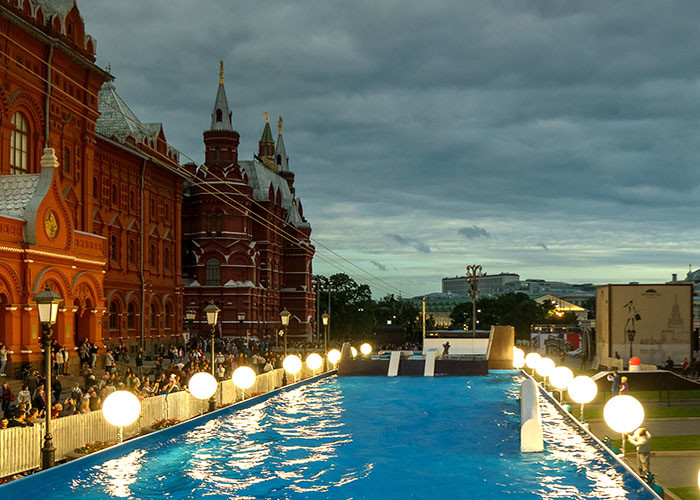 07 Sep

Catch the wave in the heart of Moscow

Enjoy free wakeboarding and flowriding sessions right next to the Kremlin and the State Historical Museum of Moscow

On 25 August 2017, as part of the celebration of the upcoming City Day, Muscovites will have the opportunity to try their hand at extreme sports at special venues just 30 meters from Kilometer Zero.

Those willing to try flowriding will be able to do so thanks to the Artificial Wave in Manezhnaya Square, and those interested in wakeboarding will be excited to find a wake park in Revolution Square that is made up of two 1 m deep pools (25 m and 50 m in length) with a total volume of around 1,000 t.

The leading riders in the world will take part in a number of spectacular events, exciting performances and competitions hosted by the venues. In addition, anyone aged from 12 to 60 (children under 18 only allowed under adult supervision) will be able to take part in training sessions led by professional instructors and riders.

The venues have everything to ensure visitors' safety and comfort on the water: warm changing rooms, wetsuit rental, boards, vests and helmets. The venues will also have special lighting for nighttime riding.

You can sign up for a free training session at https://cityday.moscow/

Registration starts on 25 August, and the venues will stay open until 9 October.

Flowriding master classes allow for six people at a time, wakeboarding sessions – up to four. Each session lasts for an hour.

WAKE PARK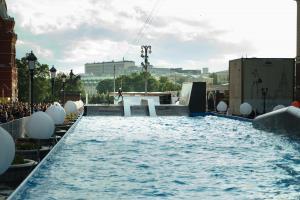 The park stands on a special platform and consists of two 11 m wide pools that are connected by 8 jibbing elements for riders to trick their way between the pools.
From 1 to 3 September, the venues will host a special program for schoolchildren.
On 8 and 9 September, riders will be able to take part in an international wakeboarding competition. Registration is now open at https://wakebase.ru/
Qualifying rounds will take place on 8 September, followed by the semi-finals and the final round on 9 September. The prize money is made up of sponsor contributions and amounts to RUB 600,000. The judging panel will consist of professional riders.
On 10 September, spectators will have a chance to enjoy some freeriding as part of a Jam Session and marvel at a dazzling performance by acclaimed riders, including Sam de Haan, the number one ranked wakeboarder in the world, as well as Ian Curry and Dominik Gührs. These world-renowned professionals will be showing off their skills the entire day – from 10 am to 10 pm.
Check out the edit of Nikita Terskov and his friends
riding the park on #unleashedwakemag
FLOWRIDING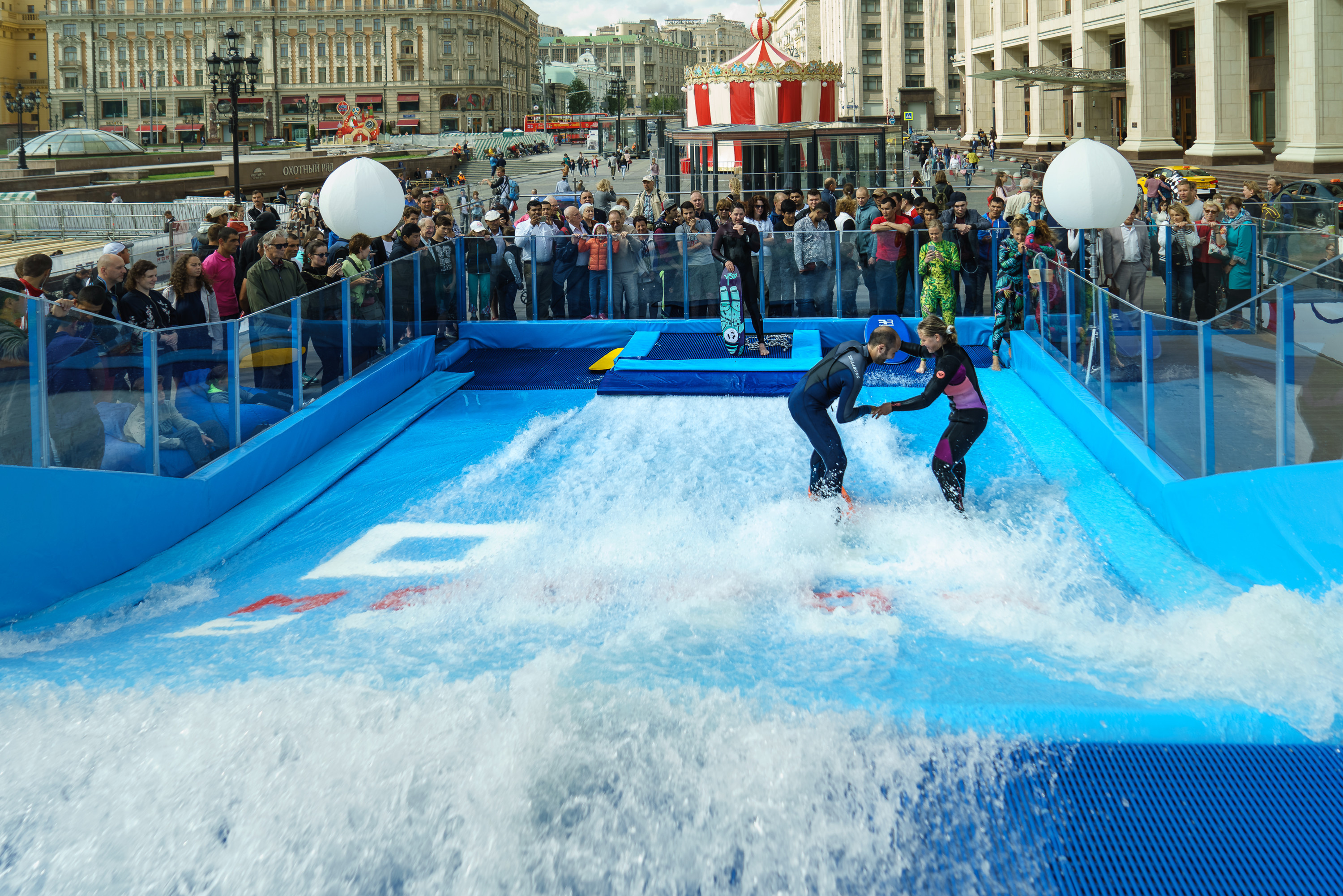 The Artificial Wave in Manezhnaya Square will be a perfect learning tool for those who have little surfing experience. The wave machine works as follows: it shoots water at an inclined surface to create an "ocean wave" for flowboarders, who ride the wave by keeping their balance.
On 2 and 3 September, to mark the start of the academic year, the venues will offer interactive master classes and a breathtaking show with professional riders.
On the days of the City Day celebration (9 and 10 September), professional riders will treat the public to demonstrations of their excellent flowboard and bodyboard skills.
Catch the wave in the heart of Moscow