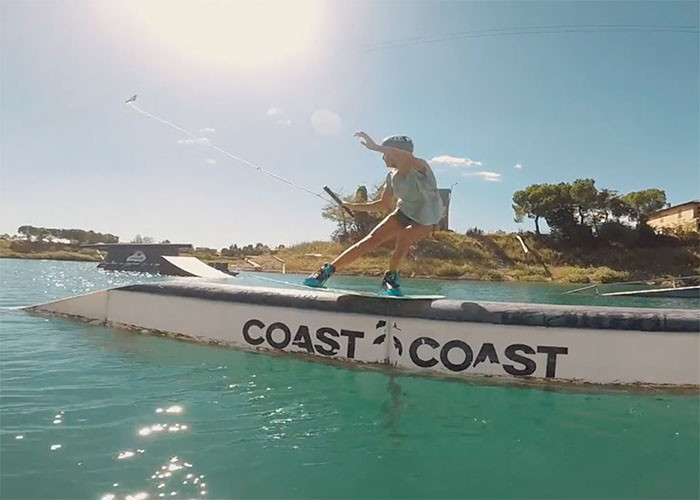 14 Aug

Chiara Ballista | WAKEPARADISE

Girl power at Wakeparadise Montichiari with the beautiful Chiara Ballista cruzin'


MA BITCH from Grossi Giovanni on Vimeo.

An edit by GG productions.
Chiara Ballista
WAKEPARADISE
---
More about the cable :
Two System 2.0 lines, the only Heavy Duty System in Italy
a shot similar to a full size from 250m to 170m and a standard System.
The shot is very soft due to
average height of the towers more than 12 meters.
At the pond Montichiari, WakeParadise plays Wakeboard activities from 2012.
The park surrounding it is equipped with facilities for the conduct of sports and
for other recreational activities out of the water suitable for all audiences:
bar, restaurant, bathing equipment, football, table tennis, pedal boats and SUP.