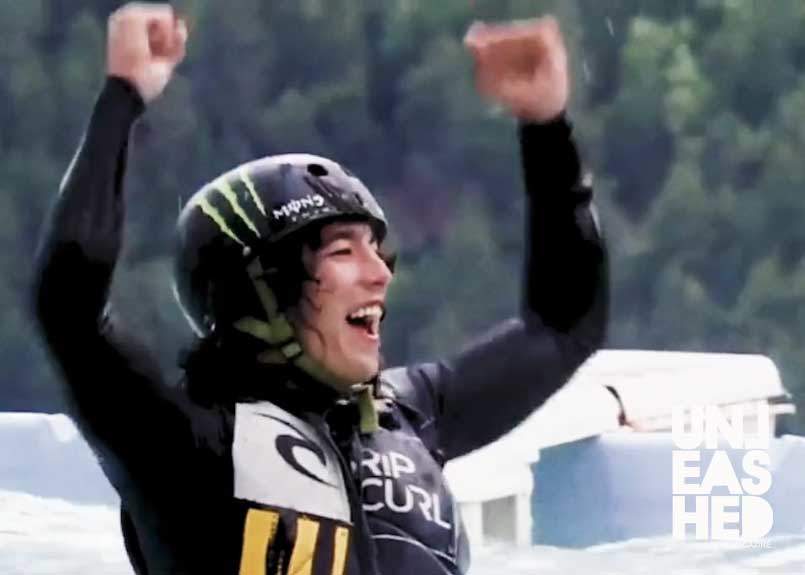 20 Apr

Daniel Grant Podiums | By Andy Kolb
Daniel Grant Podiums , by Andy Kolb ,  Tao 10 years riding …
Daniel Grant Podiums : 
Daniel is  now a real Legend , since he was 12 years old and reach his first international podium at CWC during the WWA Worlds Championships and after that  he never leave it , always riding at his best level to be on the top of the list  of many contest during this last decade…
See below what  Tom Fooshee, Guenther Oka and Nico Von Lerchenfeld said about Daniel…
Podiums by Andy Kolb (10 Years of TAO)
Edit By Andy Kolb
Check out Daniel Grant video on Unleashed !
On the words of Daniel Grant :
The past 10 years have been absolutely Surreal,like looking back to when i'd fly to over 30 contests a year i'd literally be non Stop. I've met some really amazing people from all over the world, it's really been the best 10 years of my Life, i can't thank everyone and the sport enough for the opportunity and support to express myself on the water .
It's been a decade full of experiences , learning, laughing, crying, screaming, it's been one hell of a ride
Under  the Word Of Tom Fooshee:
Daniel's dominance is absolutely untouchable, ther is no athlete in wake that will ever do that ever again. There is not just a couple of tricks or a certain type of tricks that he does that no one else does, there is a massive chunk of them that he will be the only one to ever do. And i remember walking away from that contest specifically being like this is it, this is the kid, he gonna be here for a long time and nobody is gonna be able to overtake him and that was nine years ago so here we are , ten years later and i don't think that could have been even more true…  
Under the words of Nico Von Lerchenfeld:
While still being the most fun and nicest kid all the time, always jocking around , always having fun , you wouldn't even think he is taking it seriously, but his playfulness made him the most creative rider in all the contest , but his eagerness made him the most dominant rider to take as many podiums as he did over the last decade
Under the words of Guenther Oka :
All of a sudden it's the final round ans he puts this game face on , goes out and starts doing tricks that himself has never done before at the Park and he does them bigger and better than anybody else and steals these wins, and it's unbelievable watching just this mode that he goes into where nothing else matters he just goes out and rides his absolute hardest and it's insane … Not only does he do that on a wakeboard , but the fact that he juggles it all on a wakeskate is even more unbelievable
More info : Waketao.com