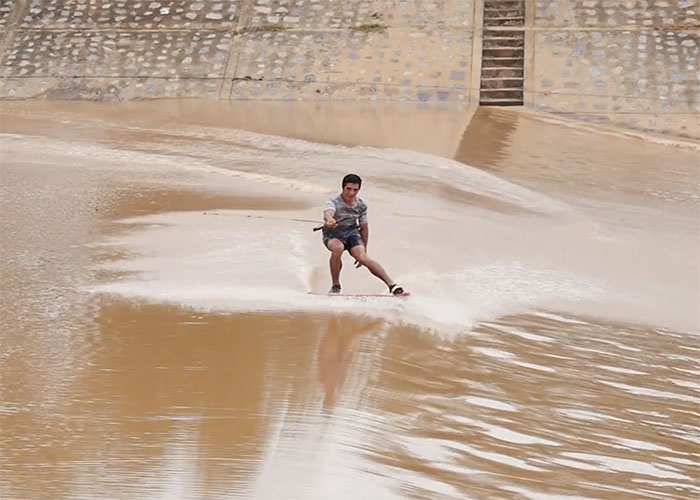 02 Mar

DANIEL GRANT BY SKATEWAY | ROAD TRIP THAILAND

SKATEWAY – Noom Atichatpong featuring Daniel Grant
Road Trip around Thailand

The new edit of Noom Atichatpong , he follow Daniel Grant and help him on his video promotion filming stuff from all around Thailand. The little team always involved to find the dream wakeskate spot there.
Pulling their winch in all situation this team help Daniel on his quest of made the best wakeskate shoots of the planet in unusual place…

Enjoy this last edit

Road Trip Thailand from UNLEASHED WAKEBOARD MAGAZINE on Vimeo.

More about Skatewayfilms : https://www.youtube.com/user/SkatewayFilms 

More info on Noom Atichatpong : https://www.facebook.com/skateway.winch

Sponsors : Ripcurl, Lumix G, Waxthat, Intensity Proshop.