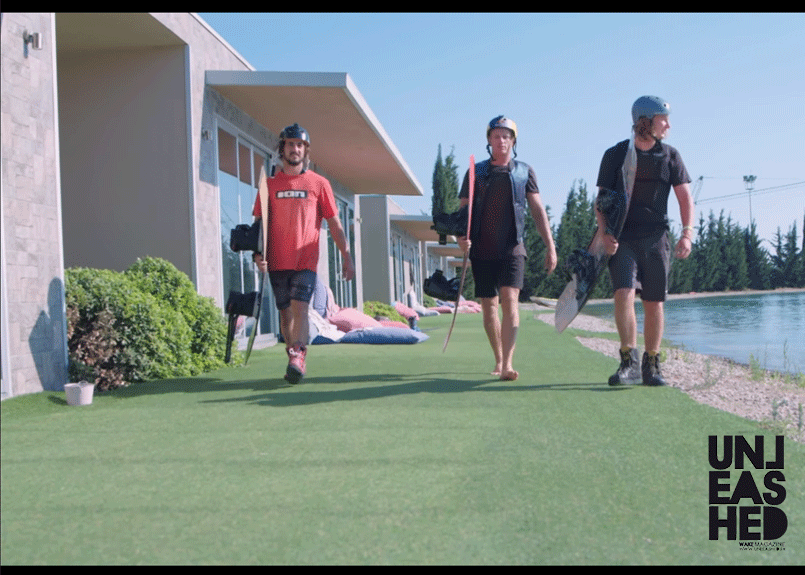 27 Aug

DREAMS | Matt Montoro & Dominik Gührs & Bobby Carne

"Dreams" is a story of 3 riders reunited by the same passion in an incredible place called Hip-Notics in Turkey. They all dream about riding everyday and when they finally met, they spent the time of their lives riding all day everyday.
Dreams
Dominik Gührs, Matt Montoro and Bobby Carne are 3 totally different riders who just share the same dream together. Watch their different styles in this wakeboarding film by Jon Vital.
Check out Dominik Gührs shredding the Bangkok's floating markets on Unleashed !
Hip-Notics Cable Park
"Located on the southern coast of Turkey is the beautiful city of Antalya, where summers last for eight months and even winter days are mild and pleasant. Just 30 minutes from Antalya's International Airport is Hip-Notics Cable Ski Park. Finally, the possibility of year-round riding, so close to Europe's major cities! Hip-Notics consists of three man-made lakes, continually fed by cool mountain run-off water on its way from the Taurus Mountains to the Mediterranean Sea. The lakes are approximately 170 cm deep; shallow enough to keep the water pretty warm most of the year. Located at the foothills and on the main Antalya-Manavgat road, Hip-Notics is as convenient as it is beautiful. Hip-Notics' lakes cover approximately 90,000 square meters of the property's total land area of about 200,000 square meters.

Equipment rental is included in the price of admission but Hip-Notics' Pro Shop carries equipment, such as boards, bindings, helmets and life jackets for those who want to buy their own and sunglasses, sportswear and suntan lotion for those who want to look their best while riding. Wi-Fi is available throughout Hip-Notics so our guests can keep in touch with home and work. The Café offers fast food options. Lots of oversized pillows are scattered along the lakes so visitors can relax whenever they are not boarding/skiing. Hip-Notics is equipped with a professional sound system and speakers all around the lakes, so riders can listen to their favorite music while gliding on the water. Night riding is also available and is a delight on our illuminated lakes."