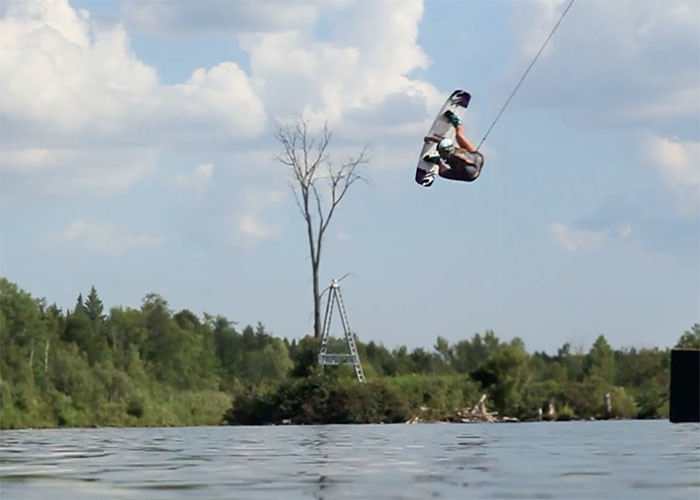 10 Mar

Erika Langman | OUTHOUSE PART

Derek Brown and friends had made a big work for this amazing edit : OUTHOUSE ! The crew had made a trip around some spots for winching/boating or cablepark and gathered all the images in this film. Here is the part of Erika Langman.
ERIKA LANGMAN OUTHOUSE PART
Erika Langman from Slightly Human on Vimeo.
ERIKA LANGMAN :
Sport : Wakeboard boat/cable, Snowboard
Hometown : Toronto, ON
Date of birth : April 15, 1985
Sponsors : O'Neill, Liquid Force, Dragon, Throwitdown.ca, The Roots
Highlights :
Erika's goals include to continue pushing the sport forward through her grassroots wake series "The Roots", as well as coaching at TID and Sisterhood sessions, organizing the Ontario Wake Awards, and helping develop the provincial team develop. She hopes to gain experience in event management and marketing.
Her nickname is "Penguin".
"It's not who you are, or what you say, but what you do that defines you", is Erika's favorite quote.
Three things Erika would bring to an island are, "a whole lot of books, a guitar, and writing tools".
Erika says "I always considers myself lucky, but I'm extra lucky on a glassy, sunny day on the water, or a bluebird paw day in the winter".
If she could have dinner with anyone, it would be: "my Grannie"
Erika's role model is her dad.