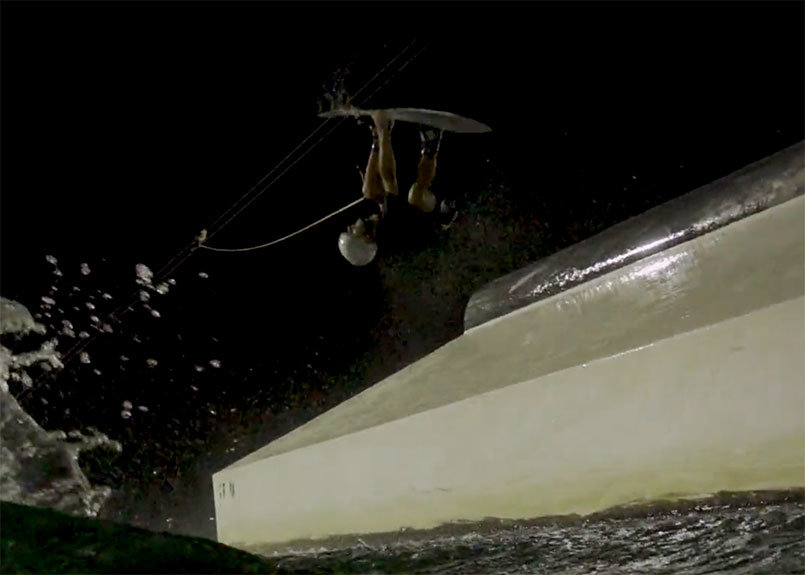 24 Feb

GOODNIGHT | HYPERLITE WAKEBOARDS

GOODNIGHT BY HYPERLITE WAKEBOARDS

Have you ever dreamed of having the keys to your favorite spot for the night ?

Graeme Burress, Alex Aulbach and Trever Maur were lucky to have the keys to Velocity Island Park for a night session and the GOODNIGHT video !

GOODNIGHT from HyperliteWakeboards on Vimeo.
"7Horse provided a groovy jam that fits perfectly with the Wakeboarding of Graeme Burress, Alex Aulbach, Trever and introducing Hayden Berg. Hope you enjoy this as much as we did, Goodnight Sweet Dreams!"
GOODNIGHT
HYPERLITE WAKEBOARDS
When girls take control of Space Mob on #unleashedwakemag
More about Velocity Island Park :
"We traveled to cable parks all over the country researching and looking for inspiration. All of our favorite park features have been combined to create Woodland's very own wake oasis – Velocity Island Park. Our state of the art facility was created to accommodate all skill levels from beginners to professionals.
Full Size Cable Park : Velocity Island's 5-tower Sesitec Full Size Cable spins clockwise, taking up to six riders at a time around the lake
System 2.0 Park : The System 2.0 park is the perfect place to learn how to get up on a wakeboard for the first time."