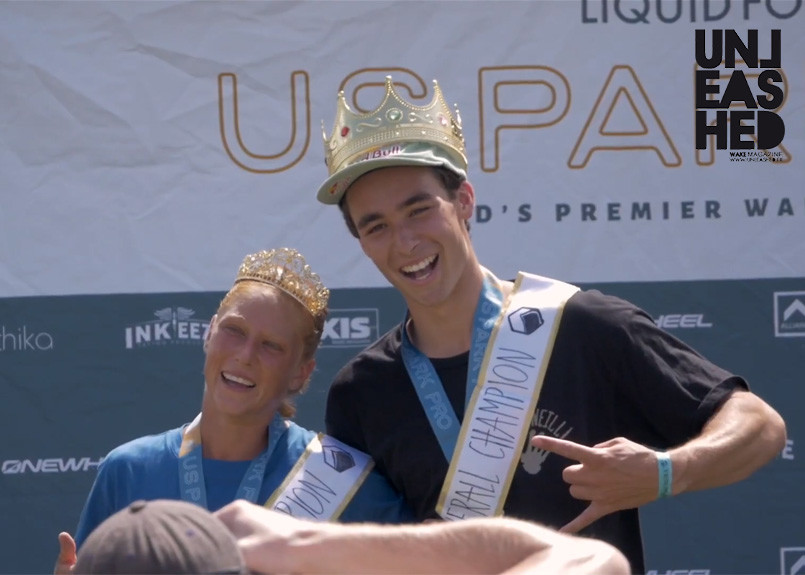 12 Jul

Guenther Oka & Julia Rick crowned | 2019 US Park Pro

And that's a wrap. The inaugural season of the US Park Pro concluded at Terminus Wake Park, in Cartersville, Georgia. We know who are the 2019 champions !

*News from our partner SurferToday
Guenther Oka & Julia Rick
Victor Salmon walked away with the win in the pro men's division, Julia Rick took first place in the pro women's category, and young ripper, Fynn Bullock took top honors in junior men. With this being the final stop, the overall winners were also announced. Guenther Oka and Julia Rick ended up crowned 2019 US Park Pro champions.
"This has been one of the most progressive park series I've ever been apart of and watching the level of riding climb through each round was insane," said Oka.
"I'm super stoked to win the final stop of the US Park Pro and become the overall champion! Big thanks to the organizers of the series. I can't wait to join the tour again next year!" added Rick.
All three cable parks – Wake Island, Quarry Cable Park, and Terminus Wake Park – hosted amazing events and the athletes came out, ripping and showing total commitment. Interestingly, all three venues had different winners in the pro men's and junior men's divisions. The organization has already confirmed that there will be a second edition in 2020.
Highlights
Watch Guenther Oka's hits at Gold Coast Wake Park on Unleashed.
Terminus Wake Park
Terminus Wake Park is Georgia's first cable wake facility designed for all ages and skill levels! We have two full-sized cable lakes, a Learn-to-Ride cable, and the Aqua Park – our inflatable obstacle course on the water.
A cable system allows participants to enjoy towed water sports without a boat. It can tow nearly anything a boat can to include wakeboarders, wakeskaters, water-skiers, kneeboarders and more. Six Towers are placed around the edge of a lake and hold a running cable 32′ above the water similar to a snow resort T-bar chairlift. The system is driven by an electric motor and can carry up to 6 people at the same time. Cable parks are the most effective way for beginners, intermediate and high ability riders to get out on the water! It's a great way to introduce new riders to the sport of wakeboarding and a very economical alternative to the tremendous investment required for boat ownership and high gas prices.