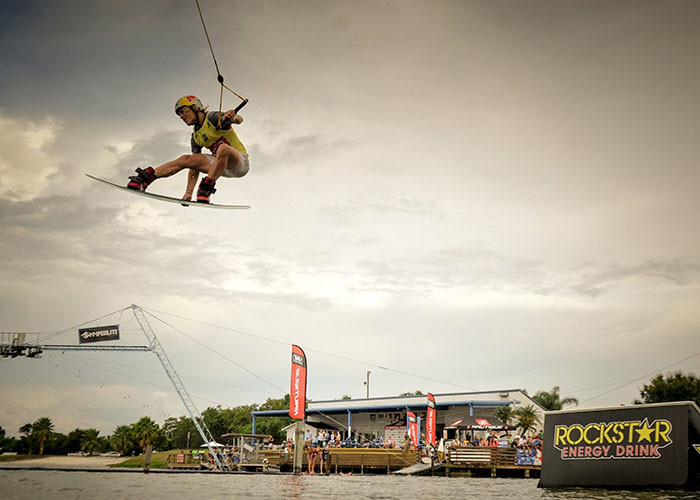 11 Nov

Guenther Oka | Wake Park World Series

Guenther Oka stamps his place in Wake Park World Series history as he claims both titles

LAKE ALFRED, Fla. (November 14, 2016) – Young ripper Guenther Oka (USA), the Cincinnati Ohio native, claims his first overall World Wake Association (WWA) Wake Park World Series (WPWS) victory in perfect fashion taking both the Features Only and Traditional Wake Park overall titles. The 2016 WWA Wake Park World Series caps off its ninth year crowning the most dominating and highlighted rider of the season as champion, that being Guenther Oka.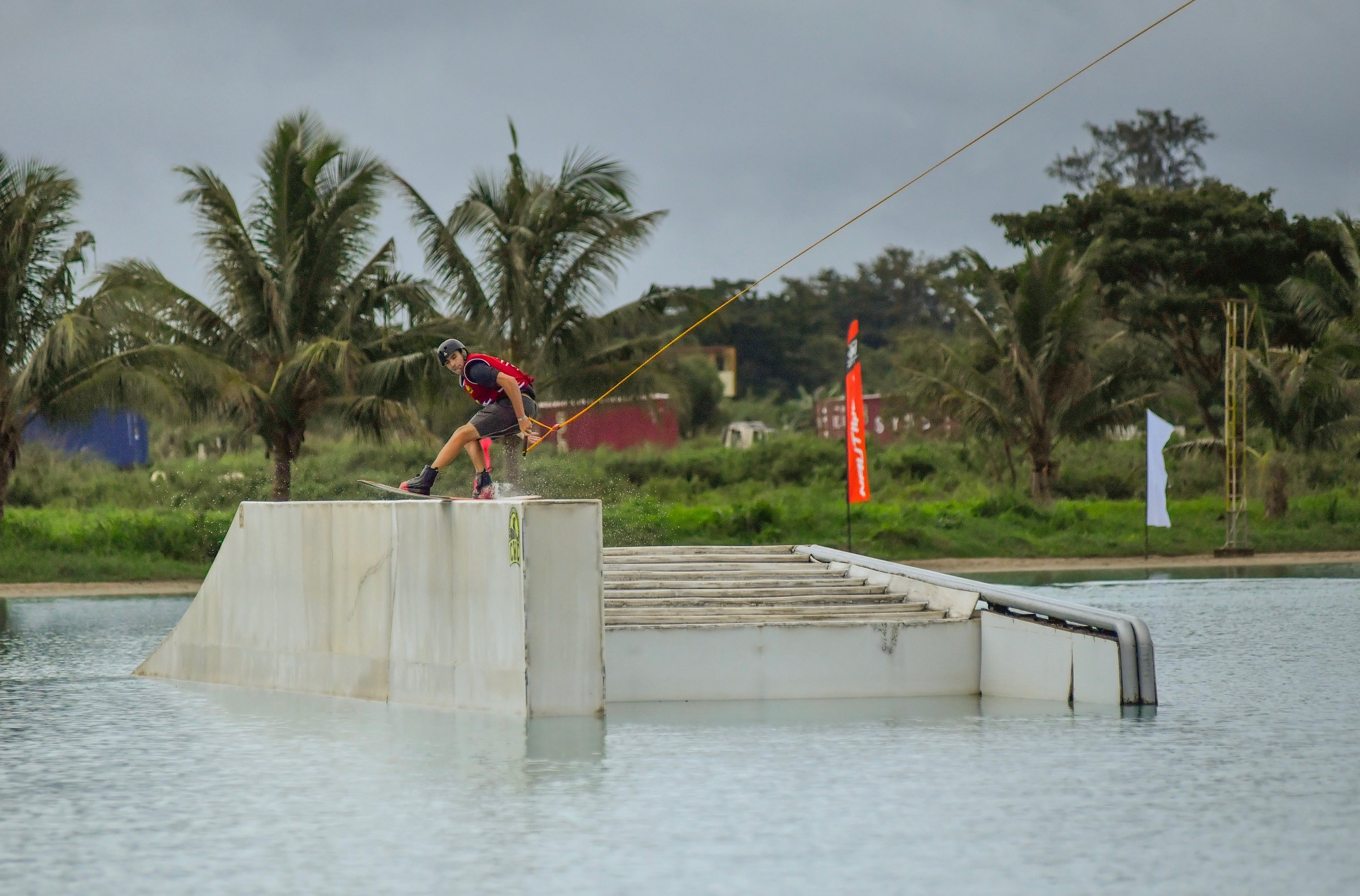 The 2016 WWA WPWS season has been an amazing journey that will never be forgotten. The series started out at the mecca of wakeboarding with the Nautique WWA Wake Park National Championships in Orlando, Florida at the Orlando Watersports Complex. Following Nationals, the series headed to a Caribbean vacation at RAD Park in Punta Cana, Dominican Republic for the Malibu Boats Punta Cana Pro. Lastly, the WPWS crossed the Pacific Ocean to the world's greatest wake park, CWC in the Philippines, for the 2016WWA Wake Park World Championships presented by Nautique. This premier series encompasses everything park riders look for in a chain of events. The WWA WPWS caters to both traditional cable park riders specializing in flats tricks and overall course management as well as features only dedicated riders. Two different overall categories can be won not only at each stop, but also via accumulated points awarded at each stop to determine who will become the Wake Park World Series overall champion.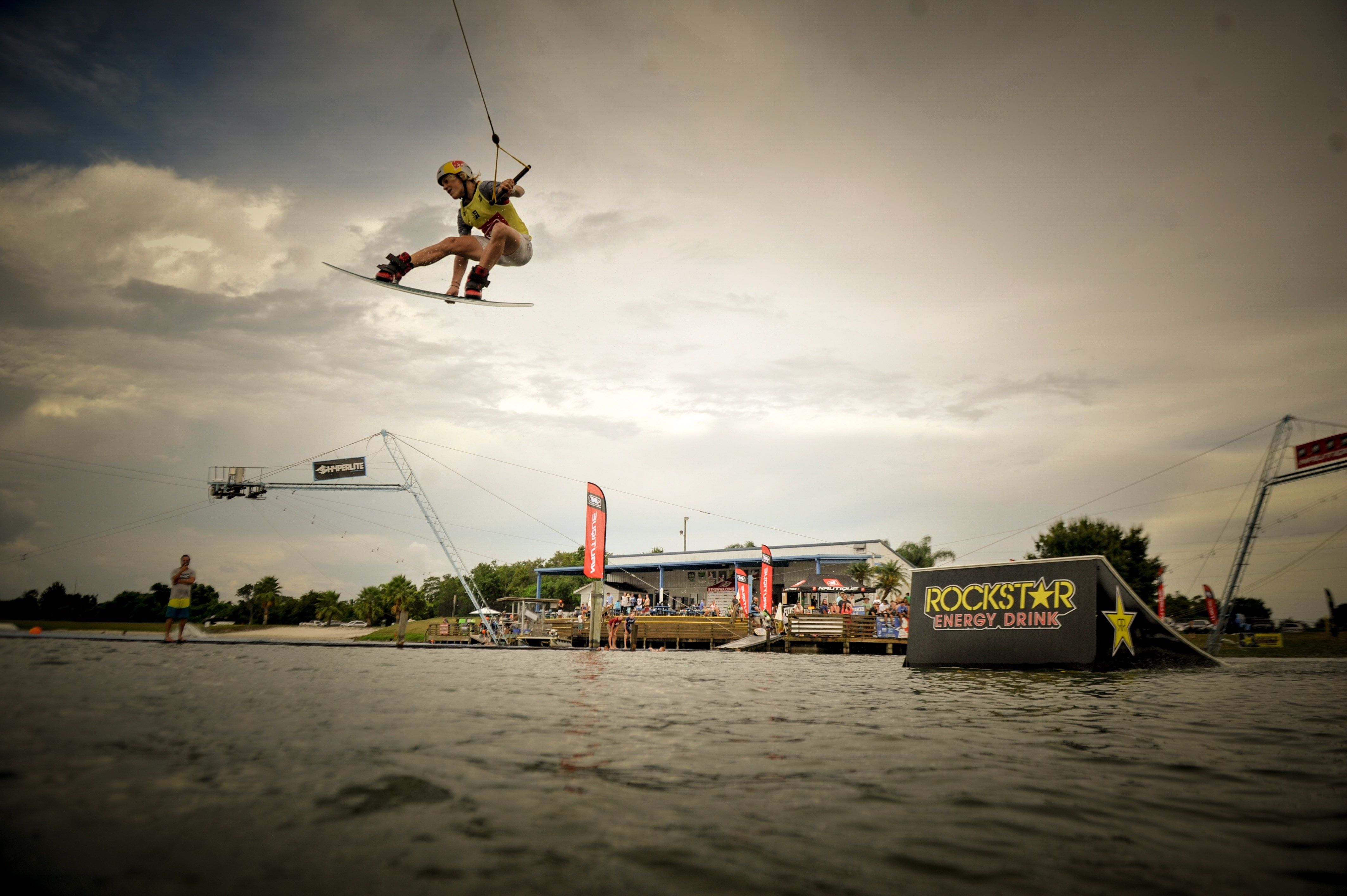 The entire 2016 WWA Wake Park World Series season was filled with the highest level of riding we have ever seen in the series, proving it to be the most thrilling yet. The Nautique WWA Wake Park National Championships kicked off the season with a bang seeing an amazing level of riding in every division. The event awarded over twenty WWA Wake Park National Championship titles with over four hundred entries. Among both Professional Men's Traditional and Professional Men's Features, there were just under eighty riders making it one of the largest professional events of all time. In the traditional cable format, Guenther Oka took the win by throwing down a flawless run that included a KGB in the flats and a switch mute Pete Rose.  Following Oka was Tom Fooshee (USA) in second and Joe Battleday (GBR) in third. In the pro features only division, home park favorite Yonel Cohen (USA) squared away his victory with unique lines all around the park and a heelside-frontside 1080 off of the kicker. Rounding out the nationals podium in Features was Fooshee again in second and Oka in third.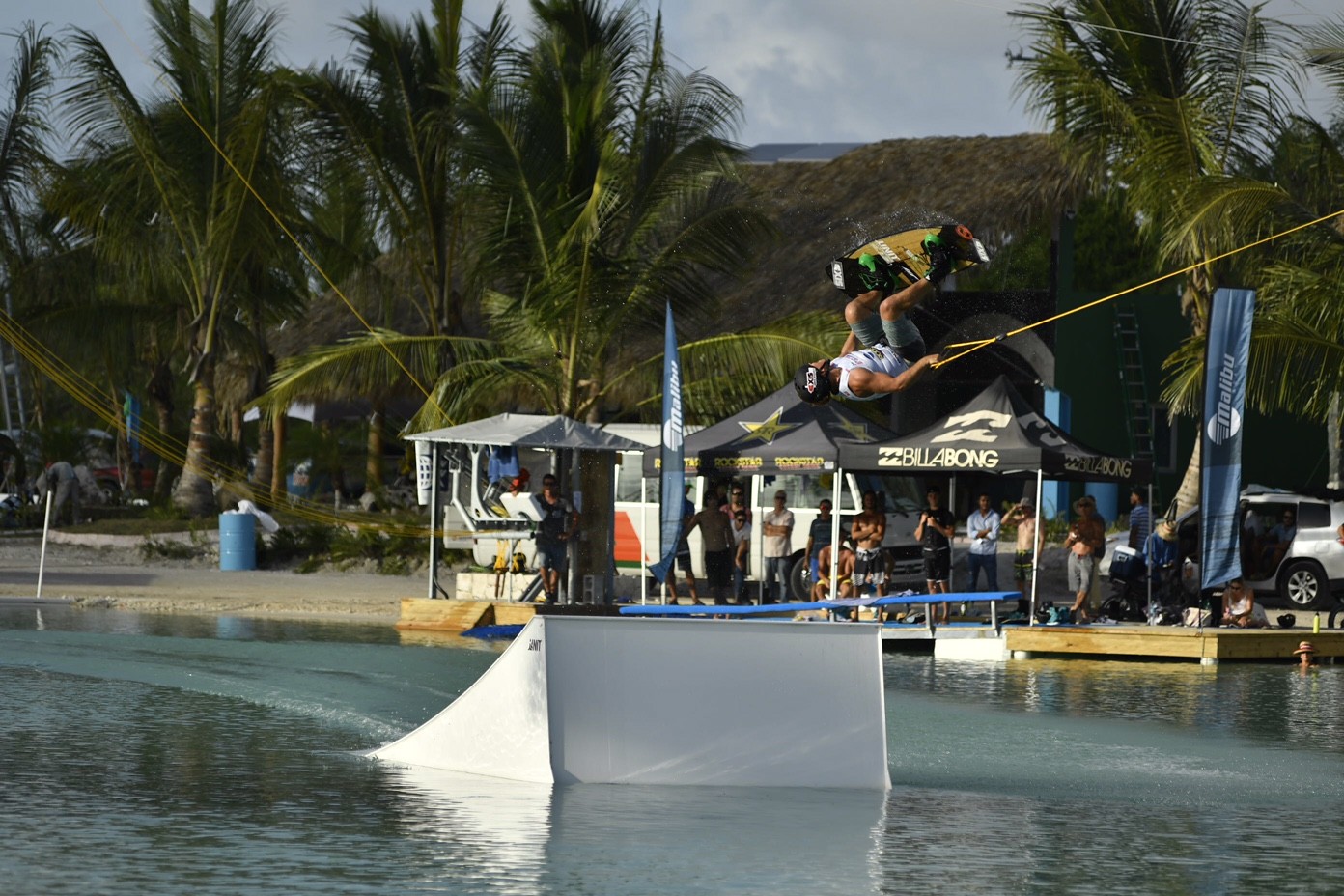 The event series moved on in what people claim as one of their favorite events of the year with the Malibu Boats Punta Cana Pro. This event was very unique as it featured not only Traditional Wake Park and Features Only, but also boat. The event was hosted by opening the doors to the brand new Rad Park in Downtown Punta Cana. Between all the incredible riding and hosting action sports icon Travis Pastrana's birthday, there were thousands of people that showed up to be a part of the occasion. The finals in Pro Features Only saw Oka take the win with a heel back 1080 at the buzzer giving him a perfect score of 100. He was joined on the podium with the familiar faces of Yonel Cohen in second and Tom Fooshee in third. The Traditional Wake Park portion of the event was about as close as it gets between two riders. Malibu/Axis boats team rider Tom Fooshee found himself back on top of the podium by displaying the best overall park course management with his clean flats tricks and technical rail and kicker hits. Right behind him was Guenther Oka in second and Yonel Cohen in third.
The 2016 WPWS overall standings at this point were about as tight as it gets. In Traditional Wake Park, Oka and Fooshee were completely tied up going in the WWA Wake Park World Championships, along with Features Only being only one placement apart between Oka and Yonel Cohen and with Fooshee only two placements behind them. This event would determine it all as the overall series was as tight as it had ever been to determine a winner. It will go down in history as one of the biggest and best displays of park riding as Oka was on fire the final day. Guenther won the Traditional category with his signature melon toeside-backside 900 and solidified his first place overall WPWS win in Traditional. Finding himself in second place, eight-time WWA Wake Park World Series veteran Tom Fooshee shows he is still very present in the series. Going from rookie to riding the entire series this year was Jake Pelot from Orlando Florida placing third overall with a great showing at all the events. Oka wasn't just on fire in Traditional, he also rode to a whole new level in Features Only; winning that division and taking double Wake Park World Champion titles. With that win his name was also notched in first place taking the 2016 WWA Wake Park World Series overall Features Only title. Just behind him was Yonel Cohen and in third and a fresh new face to the overall series podium in John Dreiling (USA).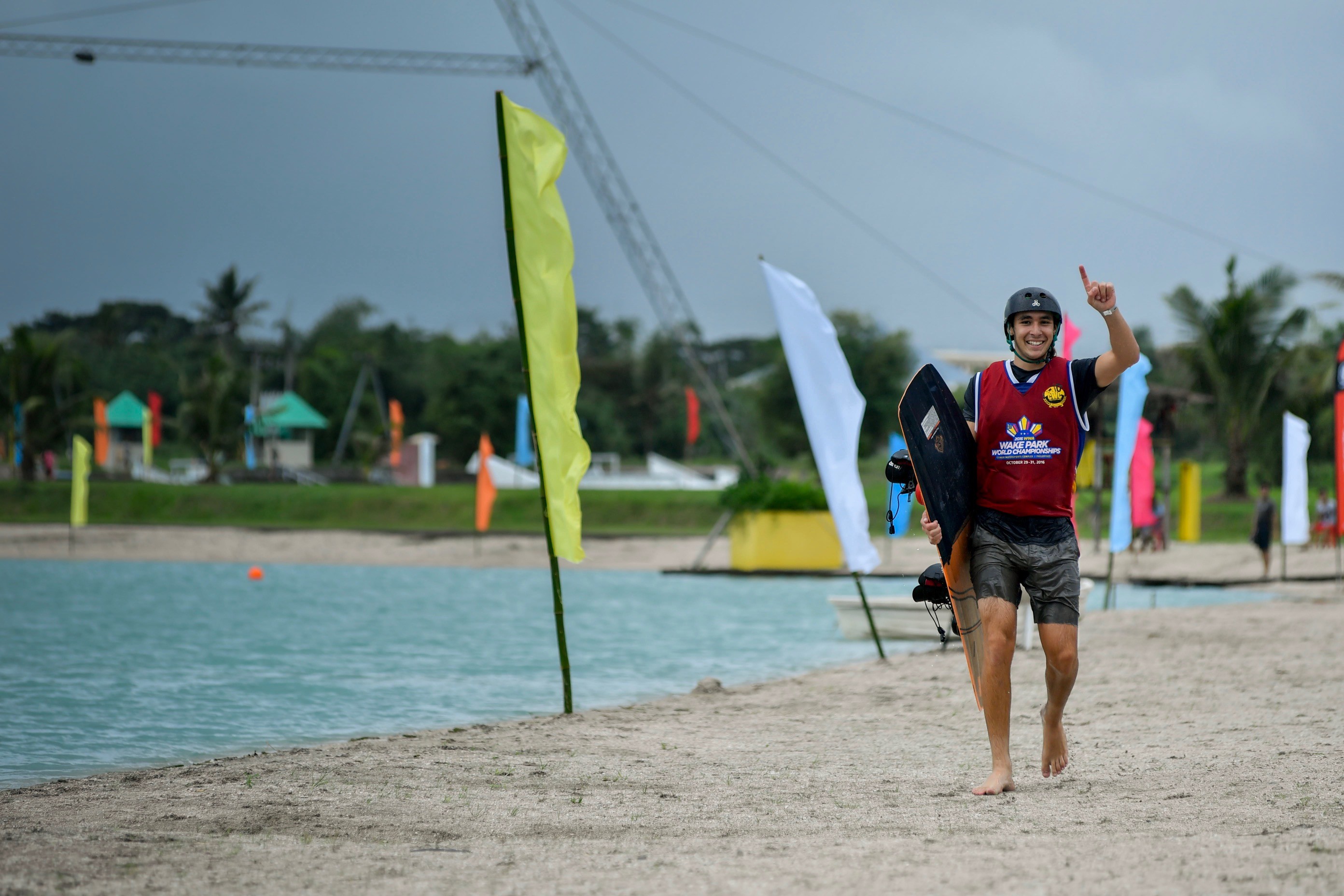 What a year it was for wake park riding in this year's series. We saw the largest field of riders ever at an event at the 2016 Nautique WWA Wake Park National Championships. Following that we had the most fun ever at an event in paradise at the Malibu Boats Punta Cana Pro. Then to finish off the series, we saw the most pro men to ever ride in a wake park event at the WWA Wake Park World Championships presented by Nautique at CWC in the Philippines. This year's series was a major success and has really defined itself as the staple for events in wake park riding. The WWA would like to congratulate all the riders that participated in the series, thank all the sponsors that make such an epic event series possible and give cheers to all the park organizers and employees for all your hard work making this so much fun. Look out for more news on the 2017 WWA Wake Park World Series after the new year as it will only continue to get better and better !
---
About Nautique Boat Company: Celebrating 92 years of excellence in the marine industry, Nautique is a subsidiary of Correct Craft and has been on the waters of the world with a passion for innovation since 1925. Nautique is known to push the envelope of possibility on the water, and our owners have come to expect nothing but the absolute best. The Ski Nautique 200 has changed waterskiing with 21 world records, the G-Series has won numerous awards for wakeboard boat and wakesurf boat of the year while unlocking new possibilities in wakeboarding and wakesurfing, and our Sport Series has given families endless days on the water without compromise. Through our Nautique Cares initiatives we're dedicated to not only making a difference on the water, but to people in need around the world. The world's best ski boat, world's best wake boat, and a company that cares. To learn more visit Nautique.com.
About Malibu Boats: Based in Loudon, TN, Malibu Boats is the world's largest manufacturer of watersports towboats, selling one out of every two worldwide through a global dealer network. Malibu also designs and manufactures as the Axis Wake Research brand. With more than 500 employees and three manufacturing facilities, in California, Tennessee, and Australia, Malibu builds boats to help you live a #lifewithoutlimits on the water. [NASDAQ: MBUU] | @malibuboats | #evolutionproseries
About The WWA: The World Wake Association is the global leader in wake sports sanctioning. The WWA owns and operates the WWA Wakeboard World Series, WWA Wake Park World Series, WWA Wakeboard National Championships, WWA Wake Park National Championships, WWA Wakeboard World Championships, WWA Wake Park World Championships, WWA Wake Park Triple Crown, WWA Pro Card and WWA Rider Experience. With 27 affiliate countries worldwide, the WWA is a rider-formed organization dedicated to promoting and growing wake sports worldwide. It is the primary source for riders, event organizers and competitive standards. For more information on the WWA and its events, check out www.thewwa.com