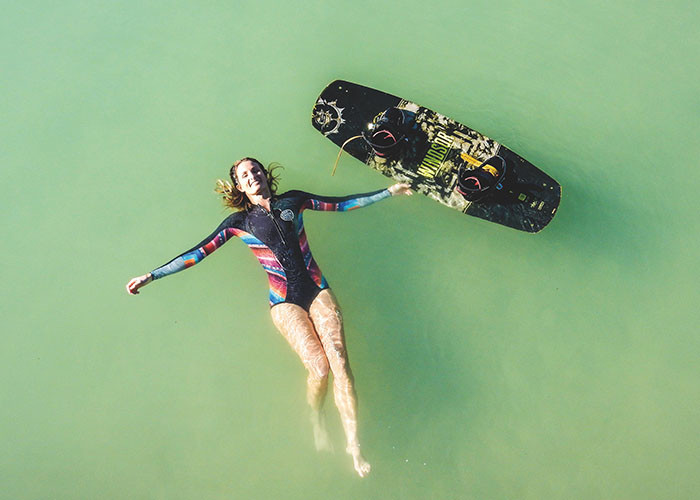 13 Sep

INTERVIEW | LAUREN HILDER-DARLING

Lauren Hilder-Darling By Phil Sirech
---
Age: 29
Town: Mermaid Beach, Gold Coast
Stance: Regular
Homespot: Bayside Wake Park & Gold Coast Wake Park
Sponsors: Slingshot Australia, Elevated Australia
---
For those who don't know you, can you give us a bit of background info?
I grew up in England and after leaving school, worked a number of seasonal contracts on the beach and in the mountains in Greece, France and Portugal. I moved to Australia in 2011 and got into wakeboarding at the cable parks in 2012. Most of my weekends have been spent there since.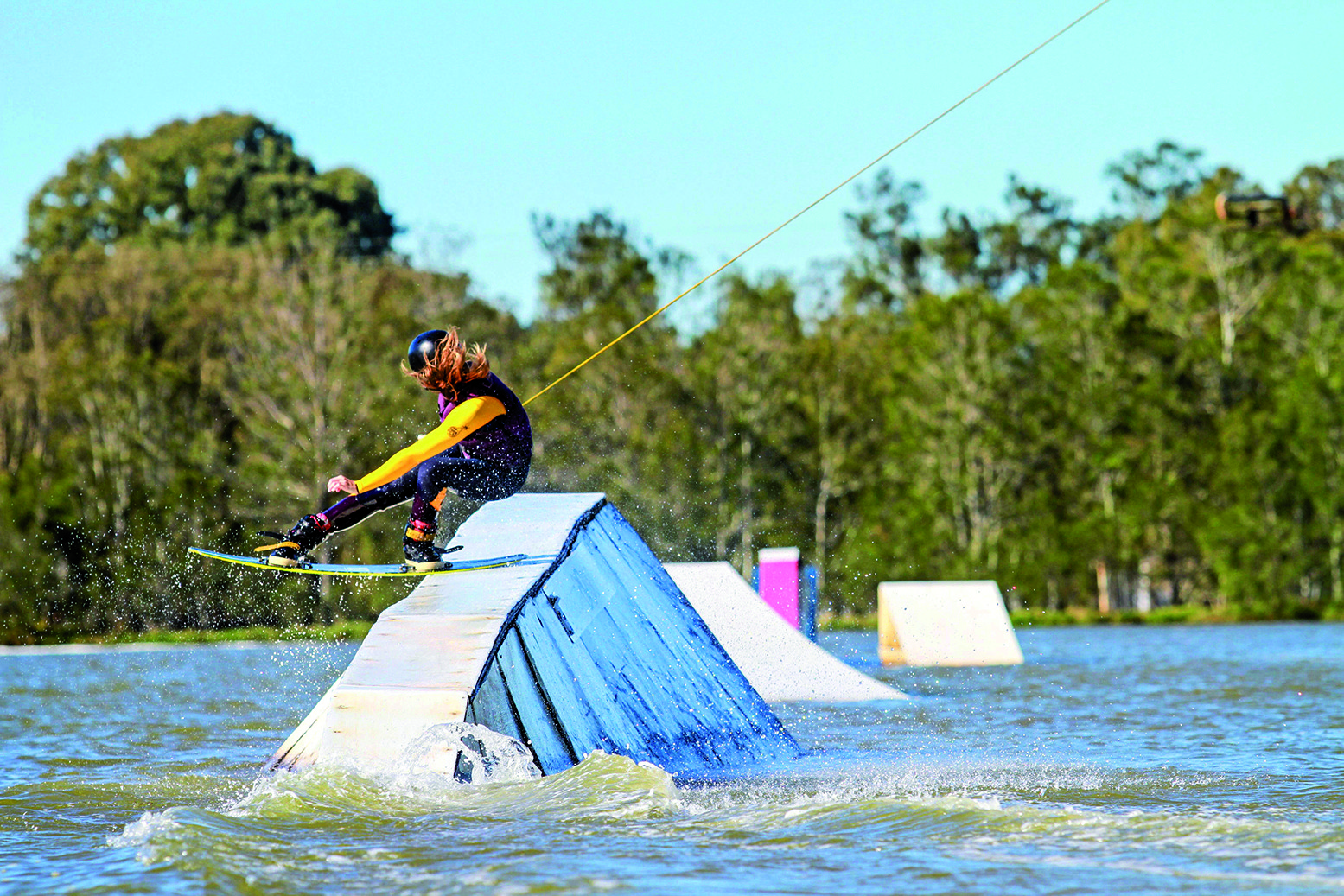 Have you traveled much with wakeboarding?
Not as much as I'd like to. But there's still plenty of time to travel to more parks. I'm kind of locked down for the next year with uni, but have lots of travel plans once I've graduated. The more you travel to different parks, the more creative you become, the quicker you can adjust and learn new lines and tricks. However, nothing beats hanging out after a session with your local cable park crew.
Do you feel like there are life lessons you have learned on the board?
Patience. To take more calculated risks as this leads to personal progression and confidence. That you'll always perform better when you're having fun.
Do you compete much then?
I've always been very competitive with myself so I love that there are so many different ways that you can improve and progress your own riding. I'm not a particular fan of the competition scene, but think some of the competitions that are being runout of Europe are pushing things in the right direction.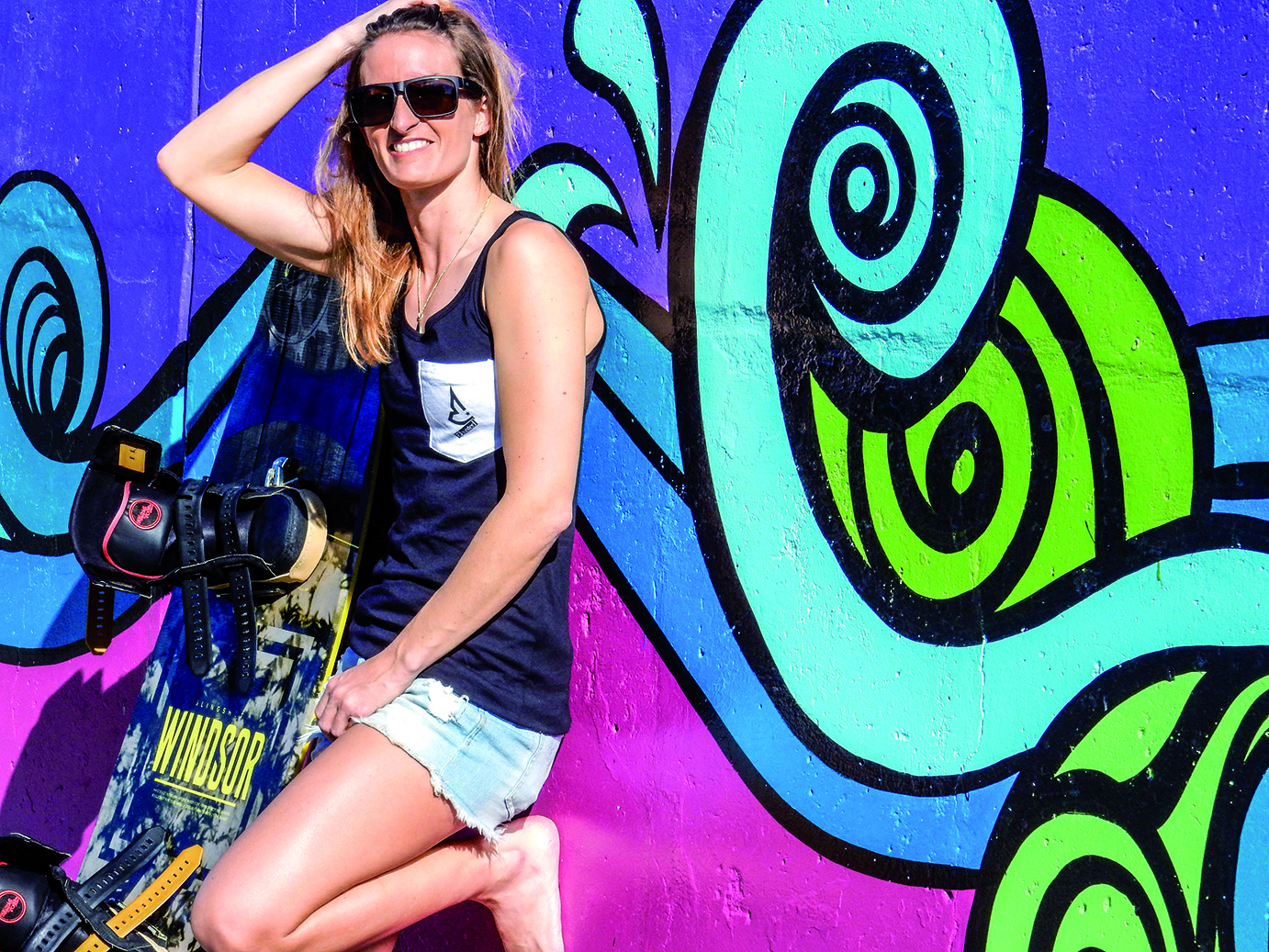 So where do you think the scene is going?
There's been a big move towards gnarly set-ups, but videos are definitely a big thing. There's been so many great edits coming out lately, and I'm really keen to watch the edit that Courtney Angus and Marilynn Pruitt recently organized (#outofthekitchen). I hope it gets the recognition it deserves.
Cable parks are popping up everywhere, making the sport way more accessible than it ever was before. Just check out the groms at the cable parks, most of them have only been riding for a couple of years (Mikayo Mundy, Raph Trinidad). They are learning really technical stuff at such a rapid rate so I think this is just the beginning.
What do you want out of wakeboarding?
To keep progressing, to keep connecting and to maintain a good distraction from the real world.
Any shout outs?
Shout outs to Marilyn for always putting out the good vibes, Courtney for always motivating and Josh VB for always being up for a beer and down for a ride.

INTERVIEW
LAUREN HILDER-DARLING