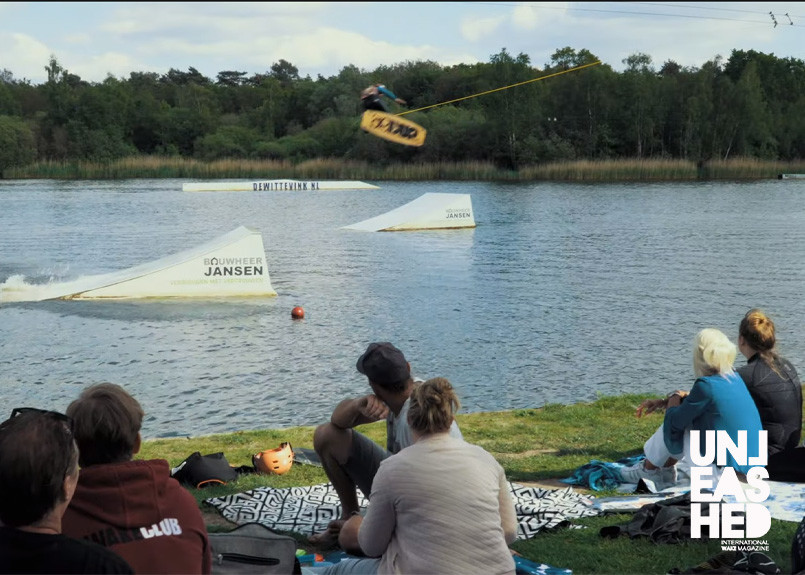 12 Jul

Enschede IWWF Competition | Waterski Twente

Last 25 May, Bb Talkin attended to the first IWWF competition close to them in Enschede Holland, at the WaterskiCenter Twente. They have been amazed by the talent of the riders and the very high level. They have seen some crazy tricks. The organisation was perfect and the vibe was even better. Sure there is some competition. But at the end of the day, it's a really big group of friends and family enjoying the day.
Thomas Hesselink
This video is focussed on a dutch rider Thomas Hesselink. A very young and talented rider who is going for the top. The best way to reach the top with solid progression is the BbTalkin's intercom that keeps the rider and coach in contact all the time. Direct feedback gives the rider more confidence and without stopping the ride. The new kicker comes again for the next try. No more talking no more waiting. Jus't ride to the max.
More events reviews on Unleashed Wake Mag.
Cable Waterskicenter Twente
WakeClub is the association for Wakeboarders from the Enschede area. We aim to expand the wakeboard sport in the Twente region and to promote this sport. In January 2013, the WakeClub was created from a group of young, fanatic and passionate wakeboarders from the Twente area. A group of athletes who have been wakeboarding together for several years at Waterski Twente. Wakeboarding is for the beginning and advanced, young and old. It's about fun in the sport and with each other.

uper fun, both on weekends and during the week.
National competitions.
Club competition.
Every weekday the youth of the club can wakeboard once for  2 hours a week at Waterski Twente. (Applies to members up to 18 years)
If you live further than 40 km from Waterski Twente, you will receive a free day ticket once a month for boarding. This is not in combination with the 2 hours of youth members.
Domestic & Foreign activities as well as a Wakeboard Weekend
Pros that show you the latest boards, give tips and show you the newest and coolest tricks.
Stay up to date with the Wakeclub App.
Realizing your own obstacles

-IWWF competition twente-