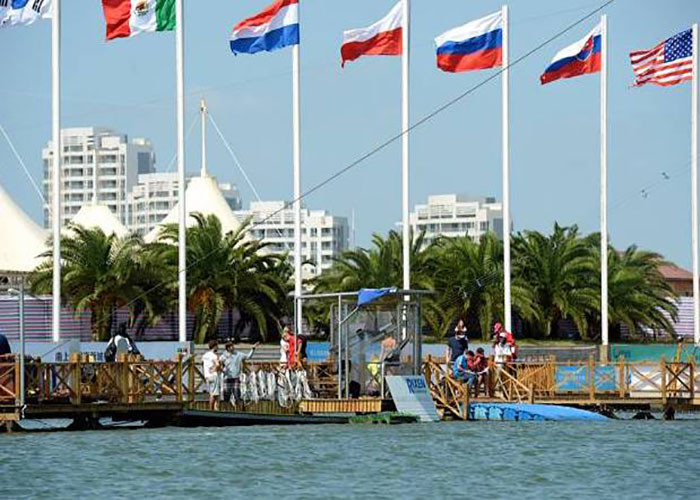 04 Oct

IWWF WORLD CUP SHANGHAI 2017

Last days were a blast for the IWWF WORLD CUP 2017 in Shanghai.
Some of the best riders were at CWC for the WWA WORLD CHAMPIONSHIPS, meanwhile others clashed at Bi Hai Jin Sha Water Park, from the Sunday, 1st of October 2017 to Wednesday, 4th of October 2017

Picture by Des Burke-Kennedy

After two days of fierce competition, podiums are announced !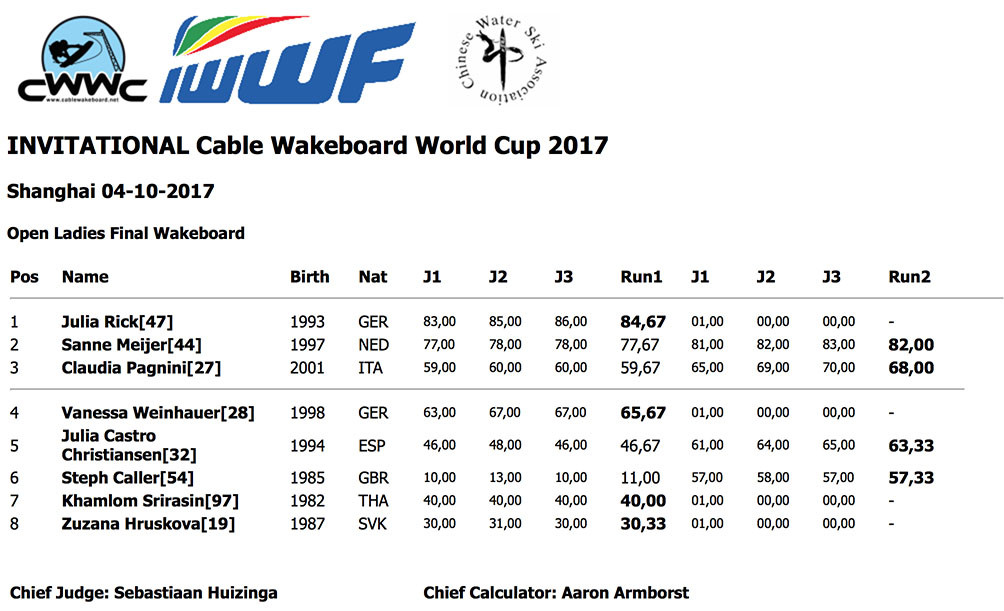 With no surprise, Julia Rick (Germany) won the 2017 IWWF World Cup for the second time, on the second step, not far from the winner its the Dutch rider Sanne Meijer and on the third place there is the Italian champion, Claudia Pagnini.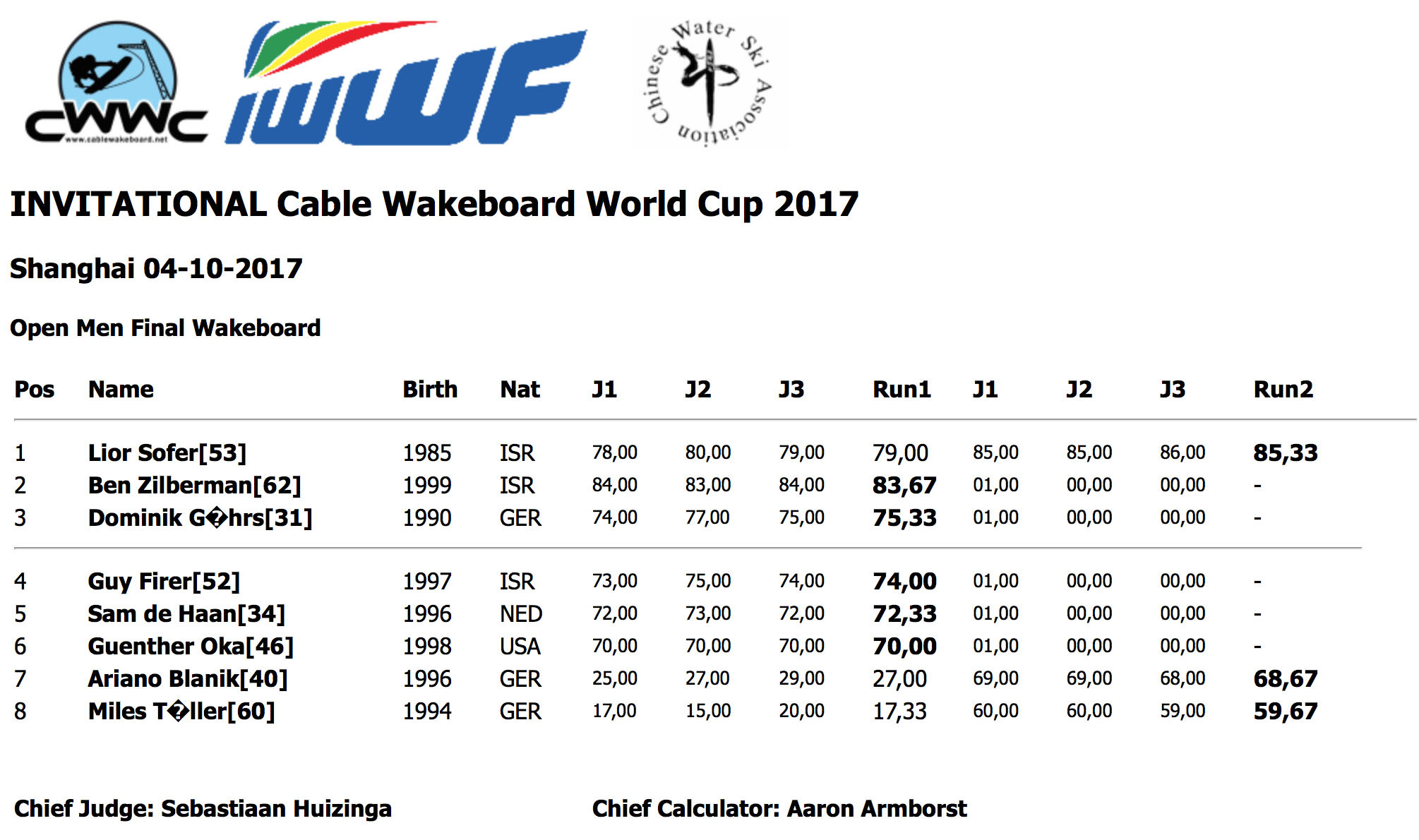 After girls, it's men who fought for the 2017 Cable Wakeboard World Cup. The win is the famous Israeli Lior Sofer, the second is his friend, Ben Zilberman and on the third step there is the German Dominik Guhrs.
Qualifications on video ↓
IWWF WORLD CUP SHANGHAI 2017
Learn more on the event's website
Check out the results of the 2017 WWA Wake Park
World Championships at CWC with #unleashedwakemag