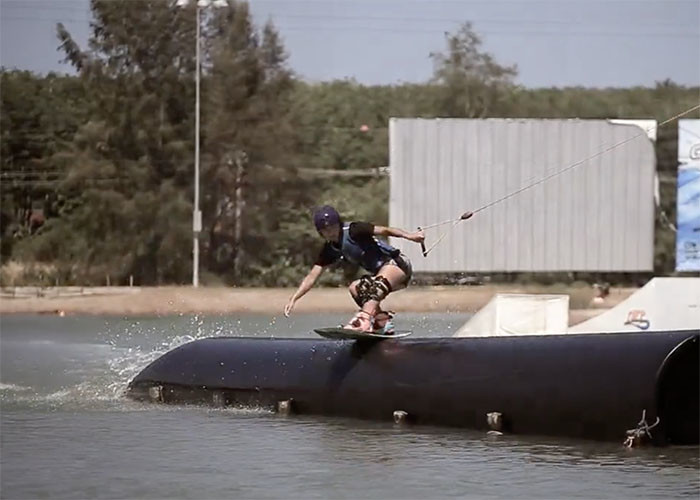 02 Apr

KIM SOOJEONG | IWP International Wakepark

Discover Kim Soojeong in an edit filmed on the spot of IWP International Wakepark
She's a stylish Corean wakeboarder follow by : Body Glove, Hyperlite wakeboards and Team Wangs

KIM SOO JEONG(김수정) from leecj on Vimeo.
---
IWP International Wake Park
IWP is located on the heavenly island of Phuket, in the South of Thailand. 14 meters high Rixen latest anti-clockwise cable system and fully equipped, and great functional obstacles (Roof transfer, Step down Black tube, Rainbow transfer, C-Rail, Flat Bar, Table top, Wallride transfer…and even more).
Next to the park, there are also clean room and relax bed.
---
Hyperlite Wakeboards
"We Are Wakeboarding – The slogan that has been forged over the past 25 years. We look forward to celebrating our 25th anniversary in 2016 by honoring our heritage and pursuing our passion to develop the best Wakeboard, Wakesurf and Wakeskate gear for all to enjoy. Reaching our 25th season signifies a simple truth – We has the greatest fans and most loyal followers! From our dedicated staff and amazing team of athletes – Thank you all for your support and we believe 2016 will be our best season ever."