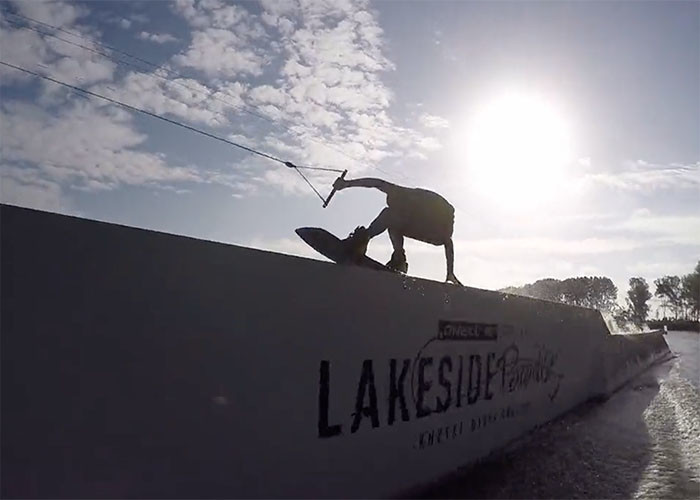 11 Apr

Lakeside Paradise Belgium Cablepark

Here is an edit for the starting of the 2017 season at Lakeside Paradise, with Axel Tack, Diego Desmidt, Glenn Vandenberghe and Jim Debraey.

The cablepark is located a short bike ride away from the North Sea, and from the border with the Netherlands, in Belgium.

Located next to the coast, it's a great place for a day at the beach and riding all together.

Music: 98.20.11 – For Her (Myah Alanna)
Camera & Edit: Tom Soupart
Shot with Gopro
Additional footage: Jeremy Venet
lakesideparadise.be
facebook.com/lakesideparadise

Lakeside Paradise Belgium Cablepark from Tom Soupart on Vimeo.
---
LAKESIDE PARADISE BELGIUM CABLEPARK
The lake is divided into two parts by a long pontoon. One half is called "Wake Side" where you can water-skiing, wakeboarding and wake skating. The other half is called "Lakeside" where you can wind surfing, stand up paddle boarding and kayaking.