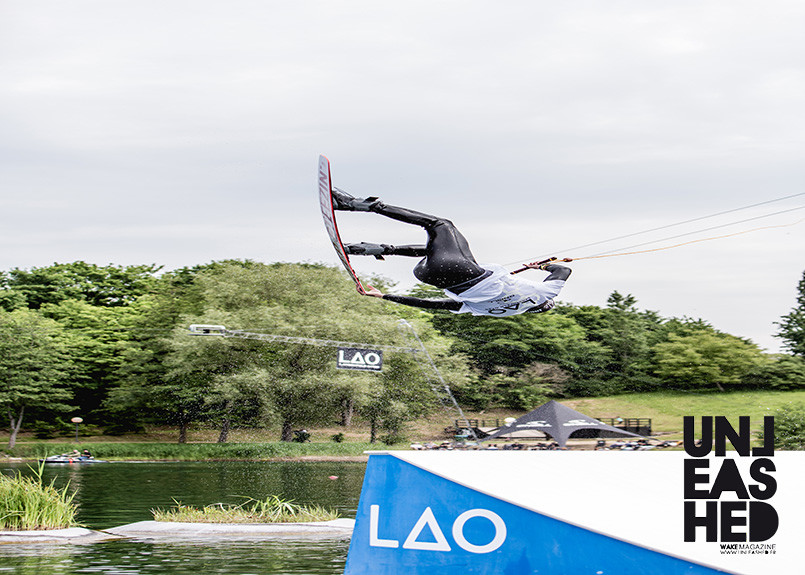 22 May

Langenfeld Open | May 18th 2019

The second edition of the LANGENFELD OPEN presented by O'Neill is in the books and will be remembered as a milestone in the evolution of Wakepark competitions. Riders from 13 Countries battled it out on the unprecedented setup of UNIT hacks and Wavebreakers. Unstoppable was Daniel Grant and the german Anne Freyer, taking here first ever win in a wakeboard competition with jaw dropping riding.
10.000$ of prizemoney
With the LANGENFELD OPEN 2019 presented by O'Neill, Wasserski Langenfeld as the world's biggest wakeboard site is once stepping up the game of wakepark competitions. With 65 riders from all over the world and 10.000$ of prizemoney for grabs the show was on in front of crowd of 2800 spectators.
The contest mode of LAO would go from a qualification heat mode to a head to head and a superfinal finish of the best 4 riders. Already the qualification rounds showcased, that the riders lineup could provide some big surprises since the riding level was so high and dense. Big names like Dominik Hernler and former winners Anna Nikstad and John Dreiling couldn't advance to the head to head rounds.

Intense women final
The pressure for the women was on in the round of 8 to grab a spot in the superfinal. Slowly everybody realized, that this could be the day for Anne Freyer. She amazed with pool gap transfers into the creeper ledge an insane control and flow through the course.
On her side it was Maxine Sapulette (Netherlands), Maryh Rougier (France) and Angelika Schriber (Australia). At the end of an intense final, Anne Freyer made her dream come true taking top of the podium. Maryh Rougier took 2nd place and Maxine Sapulette celebrated her back to back 3rd place at LAO.

Daniel Grant perfect run
In the men's round of 16, Langenfeld local Rien van der Pas could advance against Englands Joe Battleday but couldn't keep his level up for the round of 8 match up against Daniel Grant. The superfinal was completed by Brazilian Pedro Caldas, throwing down the biggest frontside 900s, Mr. double roll Liam Peacock and Alfie Constable. Daniel Grant took top honors with a near perfect run in the superfinal followed very closely by Liam Peacock and Pedro Caldas.
The second edition of the LANGENFELD OPEN was a huge success and can hopefully be repeated annually from now on. Find the higlights right here
From Wasserski Langenfeld on Vimeo.
All events on Unleashed Wake Mag.
-Langenfeld Open 2019-