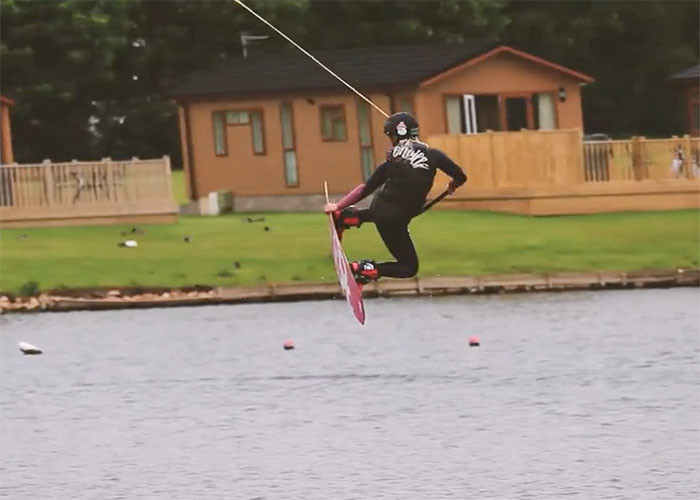 28 Jun

The Laughing Man | Blackpool Wakepark

Christopher Guest and Jennie Latham at Blackpool Wakepark

Chris and Jen from the Blind2Blind team love travelling to different parks in the uk and abroad and make small edits to encourage others to take up the sport. Without pretensions, they just want to enjoy the sport as much as they do !
In this edit they went to Blackpool Wakepark in Weeton, Lancashire for the weekend. They had fun on the water for their first session at this park, Jen is learning her back ones off the box, whilst Chris starts nailing his back rolls consistently.

The Laughing Man EDIT from Blind2Blind on Vimeo.
The Laughing Man at Blackpool Wakepark
---
BLIND2BLIND
Blind2Blind is the creative union between two wakeboard lovers from the UK- Stoke on Trent to be exact (not exactly the mecca for water sports)
Originally starting out as a means to film their sets- they wanted to use their creative passions to create small Vlogs in which they travel the world- smashing themselves up as they progress on the water.
Neither Chris nor Jen pretend to be pro riders- they'll quickly admit they're pretty crap- but they realised that amateur riders also love their films and are a source of encouragement for riders coming through to the sport in a world of double flip edits and gnarly Munich Mash airs!
Blind2Blinds' message is love what you do- even if you're pretty shit at it!
Give the guys at Blind2Blind a follow on Facebook and also check out their YouTube and Vimeo and Insta!