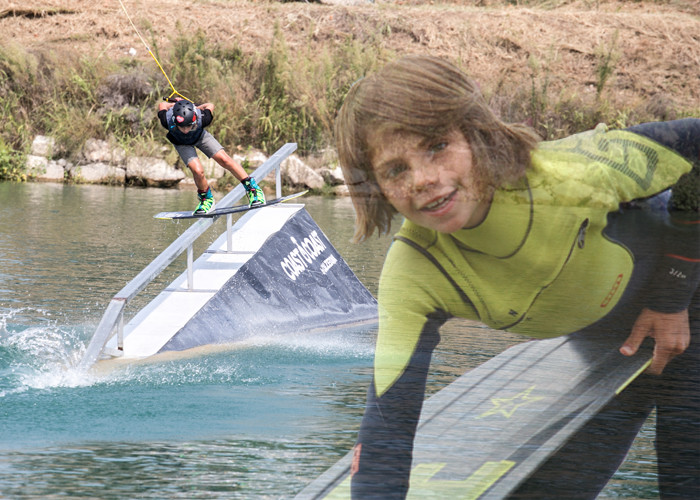 17 Sep

Loic Deschaux | The teaser

Loic Deschaux , the 11 years Old member of the UNLEASHED TEAM 2016 , is proud to announce the coming out of his new edit made by "Le Taillefer production" France goes out 2016 september 27th . Enjoy this teaser and stay tuned on unleashedwakemag.com

More About Loic DESCHAUX

Loic is an 11 years old Rider , he start wake boarding 2 years ago and get already a pro level capable to beat riders older than him.
Native from France this young rider practice also Snowboarding during the winter time in France
Multiple time France champion in this disciplines , he want apply that during the summer time and get motivated for doing his best for reaching his goal .
He won Multiple European contest this year and go to the world championship next October with the objective to get the tittle in Under 15 division

More About Le Taillefer production

"Le Taillefer" is a production company from france specializing in motion and camera tracking shots. They control all the aerial shoots , by drone, helicopter, microlight, soil and water with various technics . They are also specialized in post-production plans and special effects. They works on the complete production of films and on the achievement of specific views And also under the brand Visiofly they produce drones and shooting equipment and they develop a UAV flight training center.