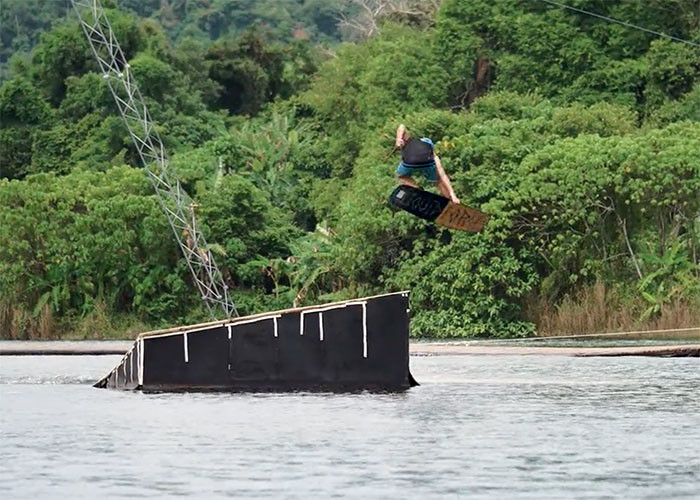 09 Jun

Mika Tuupola | Anthem Wakepark

Mika Tuupola spent the 2017's spring in Thailand to train himself on the park of Anthem Wakepark !

Boom Tikitiki from Mika Tuupola on Vimeo.
"Thanks Erkki Eilonen and Daniel Matsukevitš for GoPro and drone footage."
---
ANTHEM WAKEPARK

Anthem Wakepark is the first clockwise cable wakeboarding park in Asia located in Phuket, Thailand, 25 mins from the airport. Nestled within a huge fresh water lake, surrounded by natural and mountainous landscape, this cablepark has 6 pylon towers, 8 carriers running along a 12 meter high cable track measuring 650-meter long

The main cable runs at a speed of 29 km/hr and this playground has 11 home-built obstacles positioned around the circuit suitable for beginners, avid and professional riders to garner that adrenaline rush.