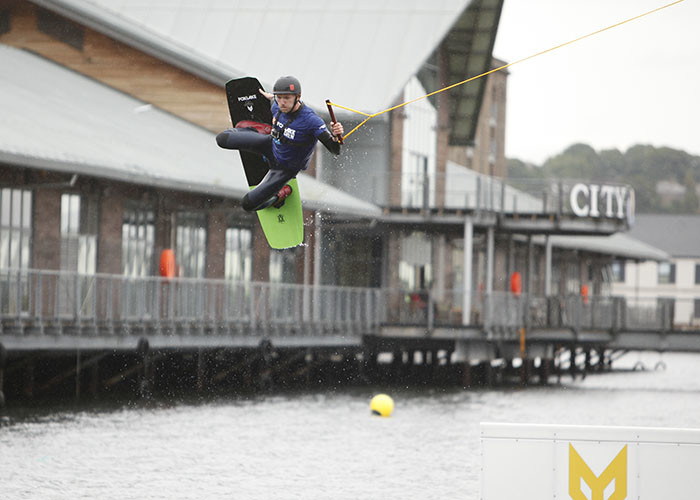 27 Aug

NEW SPOT | FOXLAKE DUNDEE, SCOTLAND

Posted at 15:13h

in

Cable

FOXLAKE DUNDEE OPENS A WAKEBOARDING PARK AT 
DUNDEE'S WATERFRONT, CREATING EIGHT NEW JOBS

The team behind the award-winning outdoor adventure company, Foxlake Adventures opens a new wakeboarding park, Foxlake Dundee, at the city's waterfront this weekend, (Saturday, 26th August), creating eight full and part-time jobs, including British Waterski & Wakeboard accredited cable operators and instructors.

The Wakeboarding Centre at City Quay, which also features Stand Up Paddleboarding, will run British Waterski & Wakeboard 'Cutting Edge' wakeboarding programmes to ensure the long-term sporting development of youngsters, which has been successfully completed by over 20,000 participants in the last five years at the site in Dunbar.

James Barbour, Director at Foxlake Dundee, said: "We are delighted to be bringing the Foxlake watersport experience and 'Cutting Edge' wakeboarding development programme to Dundee, which is a fantastic, thriving city going through a major regeneration, which we're really excited to be a part of.

"Our opening weekend has been a huge success and we're looking forward to welcoming even more people along, including schools and community groups in and around Dundee, to try out this fantastic sport, which is guaranteed to get you hooked first time."

Alan Murray, Chief Operating Officer of Waterski & Wakeboard Scotland, said: "This urban waterski & wakeboarding park at Dundee City Quay is the perfect model offering easy accessibility and inclusion to a large catchment area in Dundee and the east of Scotland, which we are thrilled to be involved in.

"Not only will visitors to the park have an incredible wakeboarding experience, within a safe, enjoyable and unique setting, but the site will also provide great opportunities for locals to engage in coach education programmes and gain employment in the industry."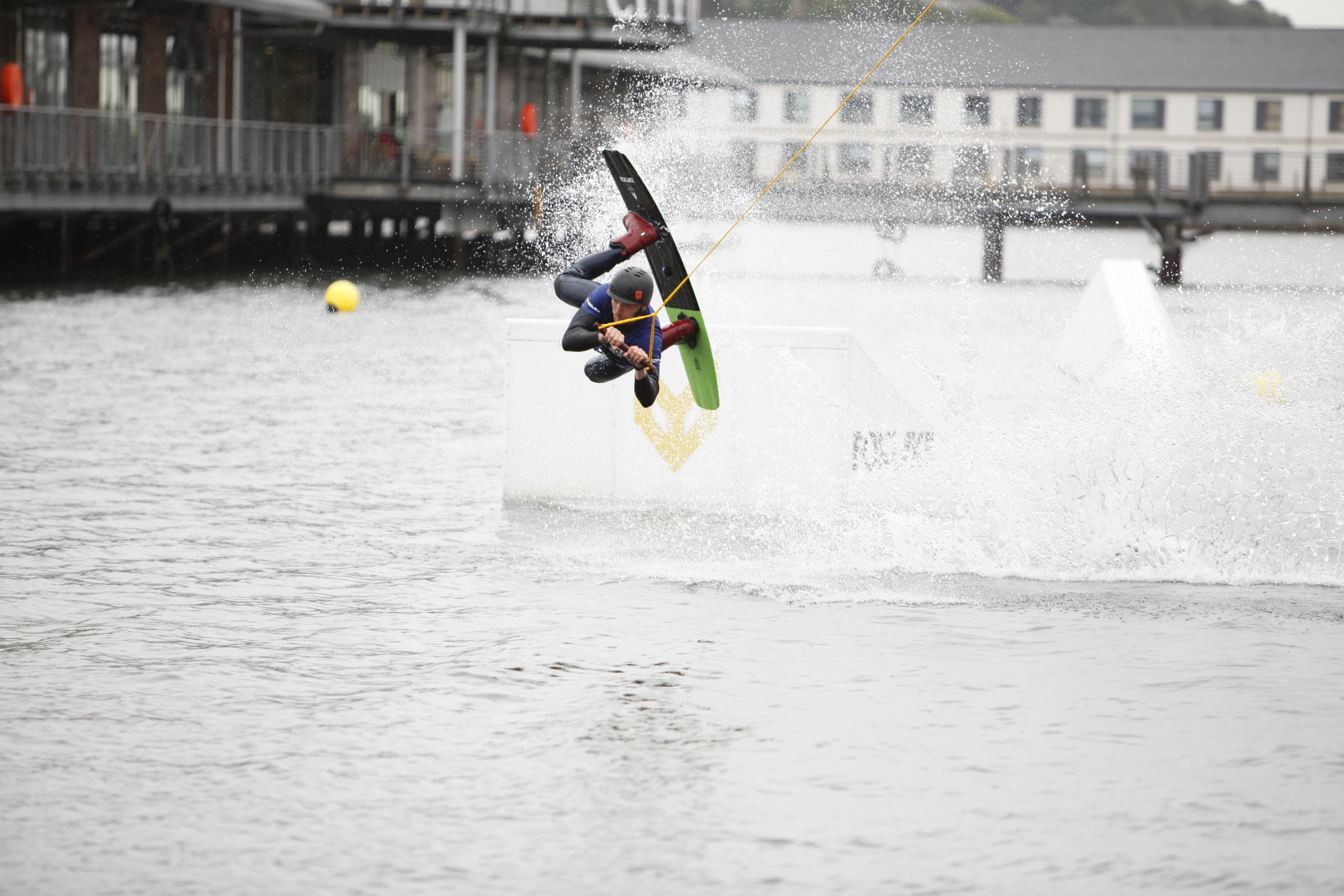 Foxlake has worked closely with Dundee City Council at each stage of the project, which has been supported by the Scottish Government's Regeneration Capital Grant Fund (RCGF); part of the financial support package provided by the Scottish Government as part of Achieving a Sustainable Future: The Regeneration Strategy.
Lynne Short, Convener of Dundee City Council's City Development Committee, said: "We are very pleased to be able to support such an exciting and interesting activity thanks to money from the Scottish Government's Regeneration Capital Growth Fund.
"As well as providing employment for locals, there are already plans to give young people across Dundee the opportunity to try wakeboarding. This will broaden their opportunities to find an activity that suits them which is not only great fun but will also improve their health and wellbeing."
Jim Clarkson, VisitScotland's Regional Partnerships Director for Dundee and Angus, said: "Scotland's reputation as a quality destination relies on continued investment and innovation to ensure that current provision meets future demand. Foxlake's new wakeboarding park promises to be an exciting addition to Dundee's Waterfront and I'm sure it'll be a massive hit with visitors and locals alike. The opening of the park is also timely with 2018 being the Year of Young People, when the spotlight shines on the amazing young personalities, talents, and achievers that make up Scotland."
Foxlake, who work with various community partners and schools in East Lothian and Edinburgh, including Castlebrae High school, Dunbar Grammar and Preston Lodge High School where wakeboarding leadership programmes are part of the curriculum, have already put the wheels in motion to roll this out in Dundee by inviting pupils from Harris Academy to try out the sport at a preview of the park last week (Friday 25th August).

NEW SPOT
FOXLAKE DUNDEE, SCOTLAND