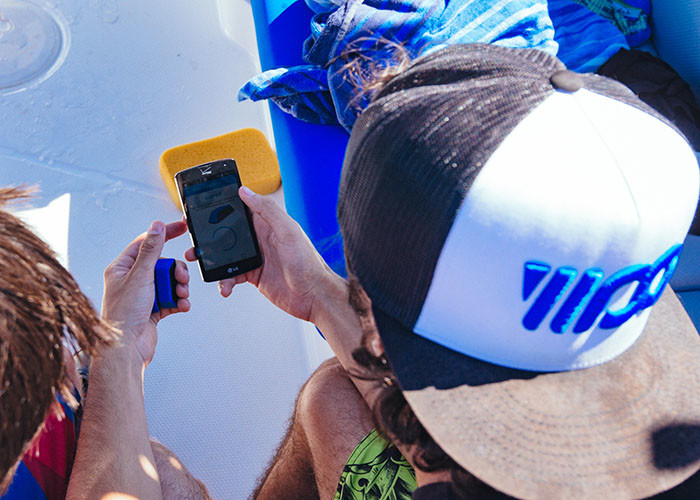 08 Nov

News innovation | WOO Wake
WOO WAKE – A GAME FOR WAKEBOARDERS
WOO Wake is a new game to progress your riding and connects you with wakeboarders all around the world. WOO Wake gives a rider a score for every trick during a session. Riders can boost their score with a more difficult trick variation and longer airtime. Or lose points for a sketchy landing.
The game is powered by a little piece of technology that mounts right on your board – the WOO. Once mounted, simply press record on the WOO and go ride! When you're back at the dock, sync up your WOO via Bluetooth with your phone and download your session into the WOO Wake App.
Imagine it's game on in your cable park, where riders complete challenges, unlock badges, and battle it out against their local and global peers.
// Available for pre-order NOW at www.woosports.com/wake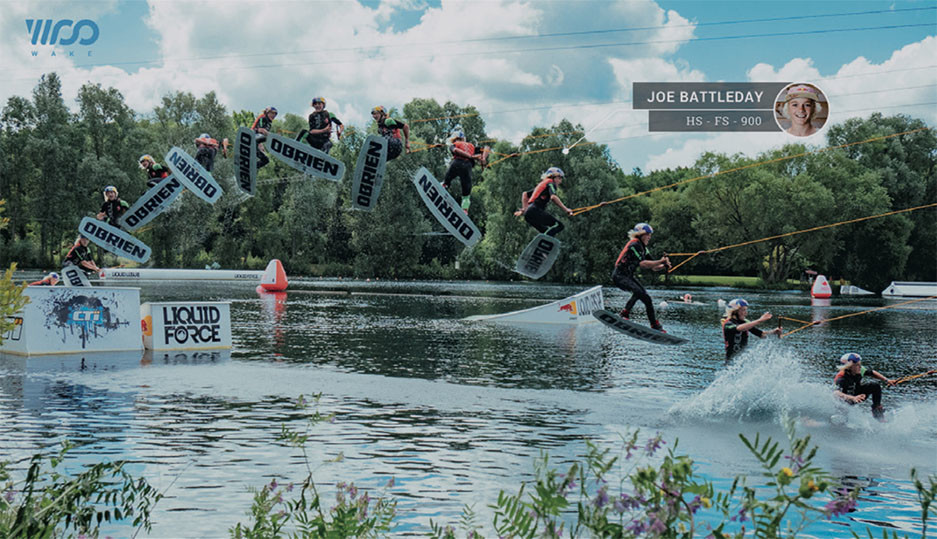 WOO TRICKTIONARY
Get a high score on a specific trick variation, and try to complete the WOO tricktionary. WOO will detect regular vs. switch, heelside vs. toeside, and frontside vs. backside tricks!
TRACK YOUR PROGRESSION
Every jump from every session is recorded to help you track your riding over time. See your riding progress as you log new tricks, and boost your trick scores!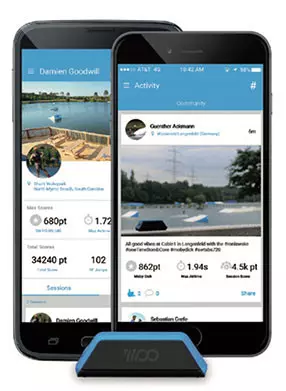 CHALLENGE FRIENDS
Challenge your friends around the world to keep the competitive vibes flowing every day of the week. Follow friends and track all their session to see how they're keeping up!
LEADERBOARDS
Check the leaderboards to see where you stand: King of your local spot? National leader on a specific trick? Or best rider in your groups of friends? Where will you claim the top-spot !?

---
– PRODUCT FEATURES –
BLUETOOTH (BLE)
Wirelessly synchronize WOO to your phone on the go
SHOCKPROOF
Designed to take a beating and keep recording
WATERPROOF
Completely sealed to protect against damage
CORROSION RESISTANT
The device contacts hold up to repeated contact with water
BATTERY
Long battery life (8 hours / 1200+ jumps)
9-AXIS MOTION SENSOR
Records motion in every possible direction
TRICK DETECTION
Recognizes and scores tricks in the tricktionary
RECORDS EVERY JUMP
Jump height, airtime, landing g-force & landing quality