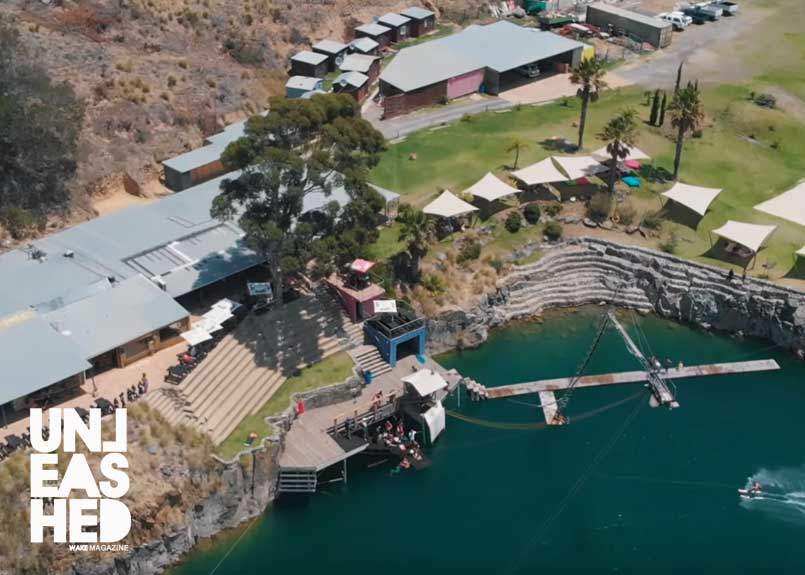 10 Feb

Blue Rock Cable Park | The Peacock Brothers
The Peacock Brothers, visit Blue Rock Cable park in South Africa .
They've seen a few clips from Blue Rock cable park in the past but today they finally had the opportunty to go and visit this beautiful cable park. they were blown away with the amazing scenery and friendly people at the park and we can't wait to come back here!
The bro's at Blue Rock Cable-park ZA

Check the other Video Of The Peacocks
Follow the Peacocks bro's adventure : https://www.thepeacockbrothers.co.uk/
More about BLUE ROCK Cable Park
The overhead cable system was designed and installed by Rixen Cableways that is situated in Germany. Blue Rock uses an overhead cable system with 5 towers and an electronic motor winch pulls skiers around the lake for 800m at 30km per hour. This system is safe, user- and environmentally-friendly (using no petrol).
WAKEBOARDING, KNEEBOARDING, WATERSKIING
Cable Waterskiing is a unique way to ski without the use a motorboat yet with the same feeling and experience. While the boat produces waves which you would use for height when doing tricks, Cable riders need to use the tension of the rope when trying out tricks.
Blue Rock cable Waterski can take up to 10 kneeboarders / waterskiers / wakeboarders at the same time. You may either bring your own equipment or hire kneeboards, waterskis, wakeboards and wetsuits from Blue Rock's Ticket Sales. Even though lifejackets are compulsory to wear, the only requirement is that you are able to swim. For beginners, there are skilled instructors for assistance. For advanced riders, Blue Rock has one of the biggest obstacle parks in the world.
Kneeboarding is kneeling on a board; it is particularly loved by children because it is the easiest from all disciplines. Even though you can ski behind a boat, it does not mean you will master it on a cable right away. Kneeboarding is recommended to everyone as it is a great way to get to know how the cable pulls you around the 5 towers.
With waterskiing you will have your two feet strapped in the two separate shoes of the skis.
This is a bit more difficult than kneeboarding as you might just end up doing the splits.
Wakeboarding is the most difficult out of all three disciplines but also the most fun and popular. If you can kitsurf, sandboard, snowboard or even skateboard; you will master this quicker than others as you are used to standing sideways on a board.
Please refer to our rules & regulations for further instructions on cable skiing.
Packages for Birthday & Bachelor Parties as well as Team Buildings are available.
Bookings & payments for groups of 20 & more are required in advance.
The peacocks Brothers Visit Blue Rock !  …