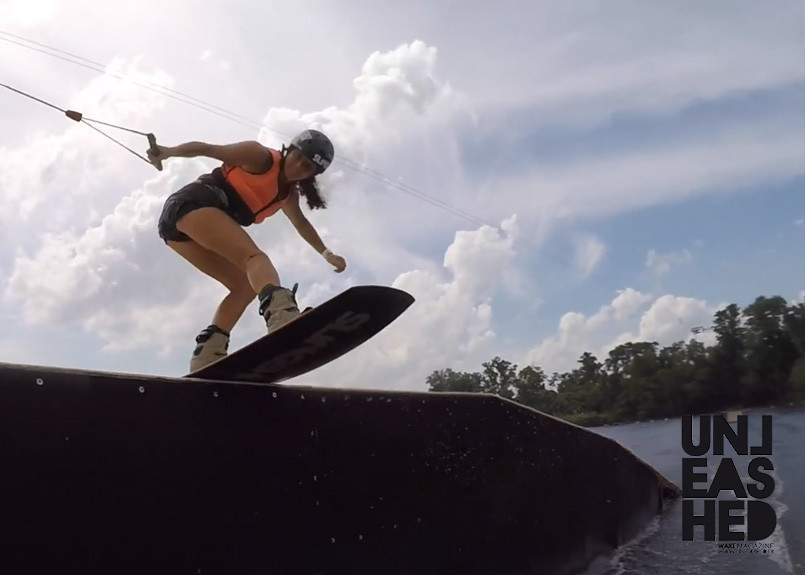 31 Jul

Phuket Wakeboard Trip

Thailand is a dream place for wakeboarders with a lot of wakeparks and very talented local riders (hello Daniel Grant).  That's why Silvana Hannah Haidinger chose this destination to edit her new video : Phuket Wakeboard Trip. Meeting people, shredding two different cables, that is what this video is about !
Phuket Wakeboard Trip
Watch Lavieille Brothers' trip in Thailand on Unleashed.
Anthem Wakepark
Anthem Wakepark is the first clockwise cable wakeboarding park in Asia located in Phuket, Thailand, 25 mins from the airport. Nestled within a huge fresh water lake, surrounded by natural and mountainous landscape, this cablepark has 6 pylon towers, 8 carriers running along a 12 meter high cable track measuring 650-meter long. 

The main cable runs at a speed of 29 km/hr and this playground has 11 home-built obstacles positioned around the circuit suitable for beginners, avid and professional riders to garner that adrenaline rush. Next to the main cable, we installed a system 2 training cable to help beginners learn this exciting sport quickly and safely. Our team of highly qualified instructors on site has help beginners from the age of 4 to 70 to experience this popular extreme sport easily. We also provide intermediate, advanced and professional level coaching for those who wish to step up their riding skills.

Phuket Wakepark
Phuket Wake Park is an ultimate complex for sportive activities as well as for leisure, fun and entertainment, located in spectacular area at the middle of the Phuket Island.

The park offers a range of features including a full size main cable, with high quality 13 UNIT obstacles and nearby is a 2.0 system – reverse winch cable for the beginners, who just start to learn and pro-riders, who want to improve their tricks. Ambient swimming pool, massage facility, comfortable chill out zone, sun lounge, open air bar, restaurant with Thai, European and street food, roof top terrace with spectacular view on the lake cater to different interests.