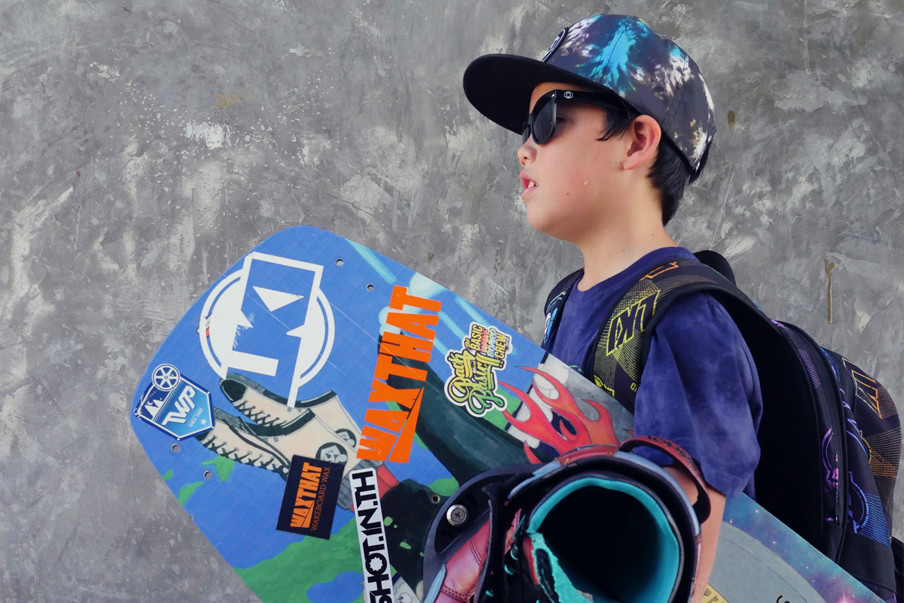 Bobby Grant is legend at Thai Wake Park. You won't make it past the the starting dock without Bobby's approval, but lucky for us he's a fan of the Slingshot Super Grom! At just 9 years of age, the future is bright for Bobby and the sport of wakeboarding.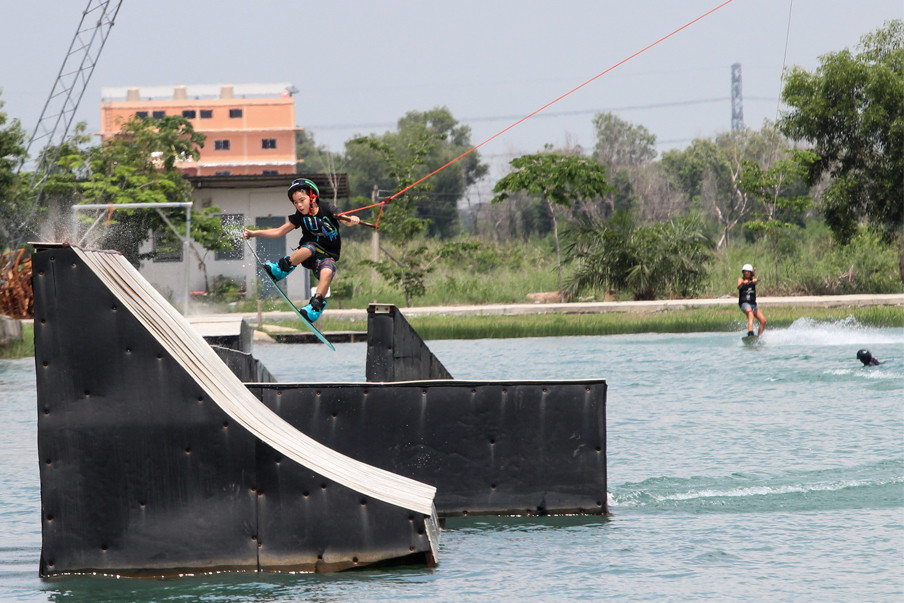 How did you start wakeboarding?
I grew up at the cable and always lived near Thai Wakepark.
Do you do any other boardsports?
I wakeskate a bit and also skateboard.
What do you like the most about wakeboarding?
I just like to chill with my friends and at Thai Wakepark there are many things to do besides riding, I can skateboard and do a load of other stuff. Wake boarding is more about just the riding 🙂
I spend a lot of time at school but when not, and not riding, I usually skate or play football.
What do you dislike?
Front edges, or crashing on the Red Bull rail at Thai Wakepark.
Name a trick you would like to do one day?
I want to try rewinds, after that I don't know.
Which do you prefer, rails or kickers?
I think rails, there is so much more to do on them.
If you could have a session with anyone, who would it be?
I love riding with Daniel, but I can do that anyway. Probably Ole Derome, James Windsor and Jeff McGee.
Tell us a bit about Your Home Spots?
Thai Wakepark is like home. I have so many friends there, love the food and theres loads of stuff to do there too. I live 10 minutes from the cable, so always go there when I can.
Do you always ride alone?
I ride doubles with Victor Salmon, Fame, and pretty much anyone who's around at the cable. We just have fun and film stuff when we can.
Any shout out ?
My sponsors, Slingshot (Jeff McGee), LKI (Jason Daniel) and Thai Wakepark (Aum and Miki).