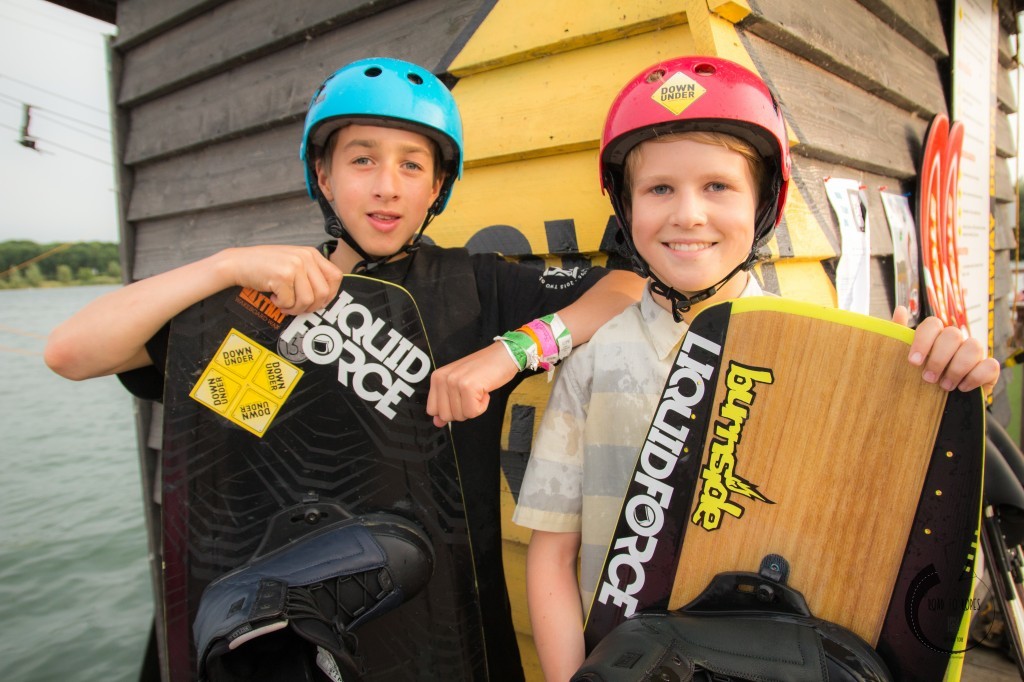 11 Jul

Road to Ropes 2015 – Local Hero

Posted at 12:02h

in

Youth

Name: Wassim El Hodayebi, Tom Franke

Age:Both 13 years olf

Hometown: W: Utrecht, Netherlands  T: Houten, Netherlands

Years wakeboarding?
W: My first season was not a real season full of wakeboarding, but I learned a bit of the basics. Since then I've ridden 2 REAL seasons and this is the 3rd real season.

T: I believe I started wakeboarding about 3.5 years ago. But I got a  membership at the cable park 2 years ago. That was also the time that I started learning tricks.
How did you start wakeboarding?
W: Before I was into wakeboarding, I was a skateboarder and one time I was swimming at down under when I saw guys wakeboarding and I loved it. So after that I begged my mom every day to go wakeboarding, haha.

T: Well I had a great friend called Rutger. We where already snowboarding together. And he  brought me to wakeboarding.
Do you do any other boardsports?
W: Yeah I'm crazy about boardsports. I also like skateboarding surfing and kite surfing. But wakeboarding is my favourite one 🙂

T: Yeah I really like other boardsports too. In the winter I snowboard a lot. Sometimes I cruise around on my longboard. And I'm gong to try surfing in Morocco this summer holiday!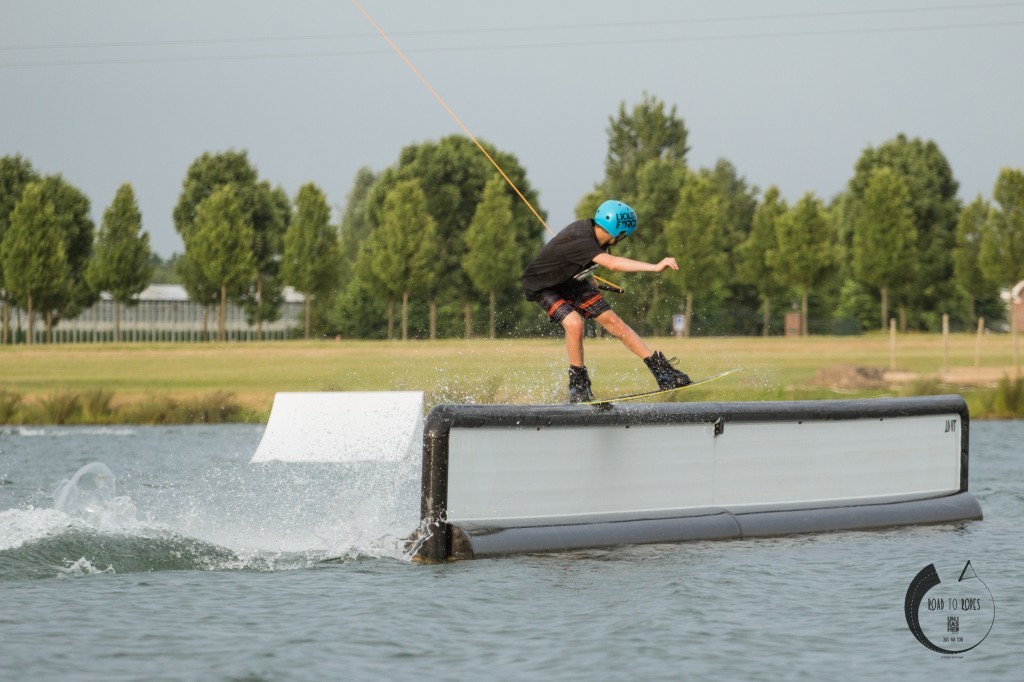 What so you like the most about wakeboarding?
W: You are never finished learning – every day you learn a new trick. I love the lifestyle, and every one is always nice to each other.

T: For me wakeboarding just gives a great feeling. And I really like wakeboarding because you can really create your own riding style.
What tricks are you working on right now?
W: My intention for this season is to do a to front 720 I'm very close but every time when I land a fall backwards 🙁

T: Right now im working on my kicker tricks. Because last year I had an injury on my ankle, so I couldn't do much kicker tricks.
Who is your favorite rider, and why?
W: I have so many favourite riders I can't choose one rider, but I love the creative style of Antoni van der Wekken!

T: I think I cant choose which rider is the best. I really like the style of John Broer. But I think the tricks of Daniel Grant and Graeme Burress are really sick.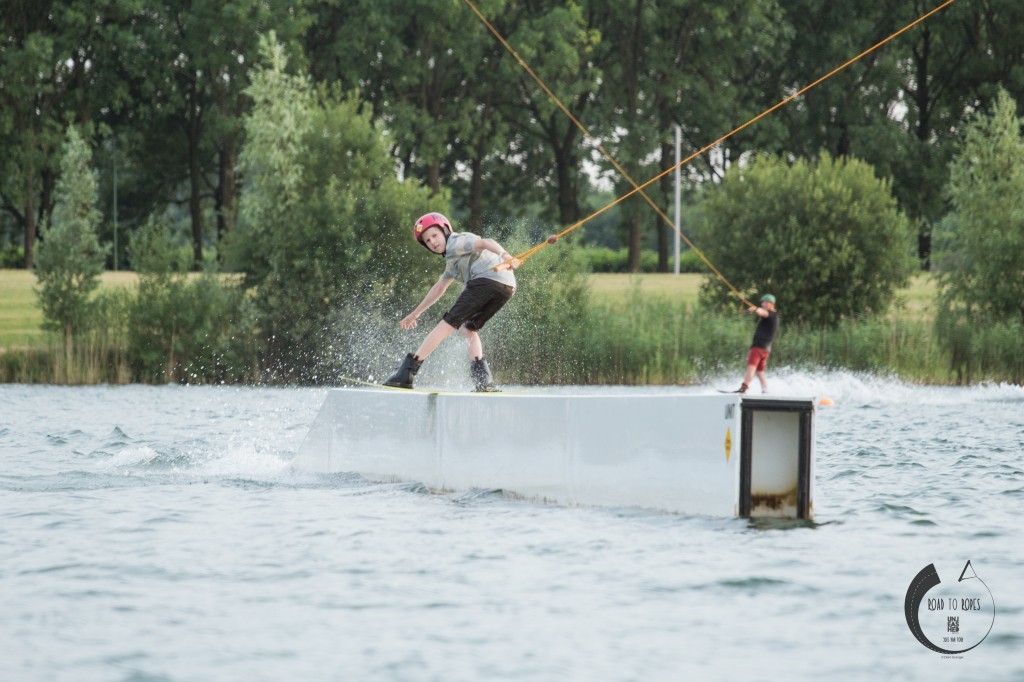 Favorite Wake Video?
W: My favourite wake video is The Debut. I love it!

T: The best wake video well.. I'm really exited for the Republic movie. But out of the movies I have seen I think the Debut or whateverman.
What do you like to do outside of wakeboarding?
W: I like to draw, it's very relaxing.

T: Outside of wakeboarding I like to go snowboarding in the winter. And I like to cruise on my longboard.
What do you dislike?
W: I don't dislike much but one thing I don't like is when someone is shaking the cable behind me.

T: I dont like soccer so much. But thats just me.
Name a trick you would like to do one day?
W: I have so many tricks I want to land in the future like a 1080 or a super high double grab backside one.

T: One day I would like to do a big rewind trick on the kicker. Because it looks awesome!
What do you prefer, rails or kickers?
W: I like rail tricks the most because you can express your creativity. I like kickers to because when you practice a new kicker trick you fall a lot but when you land it you are so excited.

T: I think I like rails the most. Because there are much more different kinds of rails
If you could have a session with anyone, who would it be?
W: I think it would be fun to have a session with Felix Georgii.

T: I would want to ride with Benjamin Leclair. He seems like a nice guy and his ride style is good
Tell us a bit about the Shaka Bros?
W: Tom, Lodewijk and I are best friends (bros)  and we like the shaka sign so that's where the name comes from. We are going to drop a video every month that we edit and film by our self.

T: Shaka bros is a Web wakeboarding serie. Every month there is a new video. We try to do something different in every video! We are the Shaka Bros!
Do you always ride together?
W: Not all days. sometimes I can't go boarding because I have homework.

T: Haha.  well not always. But its nice to ride together because you have a lot more fun together and you can push each other
Shout out ?
W: Thanks to My mom and my father, Niels Willemars, Joey Scholman Ivar Vermeulen And my bro's Tom Frankie & Lodewijk Waterhout
T: I thank liquidforce ned. And Biemans Bouw for the awesome support this year!