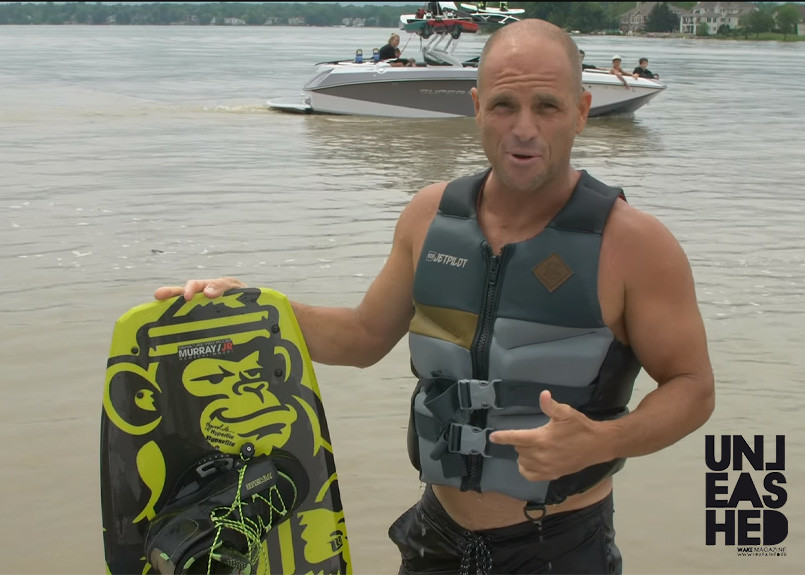 16 Aug

Shaun Murray | What's possible in a quick set ?

Shaun Murray is always looking for new challenges. This time he rides on the Murray Jr kids wakeboard, it's only a 120cm board ! It is really more difficult to stand on and especially land on… Let's see what he can do in a quick set !
Quick set
This set was during a trip up to Indiana to spend some time with his friends.
About Shaun Murray
What kind of boat and board did you learn to wakeboard on?
I'm not sure of the year, but it was a TriHull Galaxy. If you search a little ways back in my instagram feed you can see me sitting in it. My first board was the Skurfer Rage 1988.
You've had 23 pro model boards with Hyperlite in your career. Do you have one that really stands out?
It's been 26 years with Hyperlite and 23 pro models currently. 2020 will be 24. The Bug board, from 1998, was the first big change when I wanted my board to be a lot wider, which allowed a much more free-flowing rhythm and style. Up to that point our boards were a little too aggressive and ski-like. Don't get me wrong, I love skiing to this day, but when I'm standing sideways I'm going for a different feeling.
What's changed the most about wakeboarding during your career?
Boat and wake sizes. They're huge! And honestly not too cheap. But…
To read the full interview, that's right here !
-murray quick set-
-murray quick set-