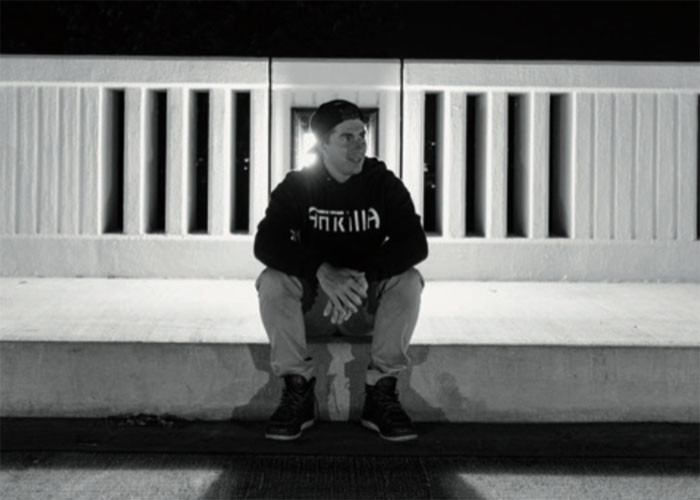 07 Oct

Interview – Tim Spanagel

PEOPLE / TIM SPANGLE /

Hi Tim – Can you introduce yourself in few words?
Hi, my name is Tim Spanagel, and I am a Photographer/ Videographer from Cincinnati, Ohio.

First of all, can you tell us how you came to take photos?
I took my first photography class when I was 15 and fell in love with taking pictures. Being an avid snow skier and wakeboarder, I immediately gravitated towards taking action sport photographs. I have been shooting for nine years now, and I don't plan on ever stopping.

What artistic elements do you try to emphasize in a photo? The trick? The colors? Landscape?
I would say my photographs are more about color than they are about anything else. I definitely focus on having a strong composition and an interesting location, but I always find myself thinking about color first. Color drives most of the emotion in a photograph and can move the viewers eye to the more important aspects of the image. Also a majority of my photographs are shot with a wide angle lens. Shooting with a wide angle lens forces you to get close to the subject making you more involved in the trick. When shooting up close I find myself moving just as much as the wakeboarder. Also shooting wide angles creates a distorted perspective allowing for more artistic liberties.

Is there a place in the world where you like to shoot in particular?
I think it would be interesting to shoot in New Zealand. The landscapes there are incredible.

Who do you usually shoot?
I shoot the guys from Cincinnati more than I shoot with anyone else. There is a strong group or riders from the Cincinnati area, and they are always willing to get creative.

What kind of camera, ash, and lenses do you use?
I shoot with a Nikon D750. The lenses I use the most are my Nikon zoom lenses: 14-24mm f2.8, 24-70mm f2.8, and 70-200mm f2.8. I usually don't shoot with a flash, but I will sometimes use strobes.

Do you have any special camera con gurations?
When I am shooting photographs I don't really have any special configurations. But when I'm shooting video I always have a crazy camera configuration. With video you don't only have to worry about capturing the trick, you also have to think about stabilization and audio.

Do you take photos of other sports? Do you also do Fashion, Weddings, others stuff?
I also shoot a lot of freestyle skiing and snowboarding. My friends and I started an action sports crew/film company called Ankilla Productions. Every winter Ankilla produces a ski movie, so a lot of my time is taken up shooting and editing for the movie. I find it helpful to shoot other action sports. Each action sport presents its own challenges which I can learn from and use when shooting wakeboarding.

Do you wakeboard too? Do you nd it frustrating sometimes when you see other riders having fun while you're taking pictures?
I do wakeboard but I am not very good… I usually don't find myself wanting to ride when I'm shooting. I enjoy taking photographs more than I enjoy wakeboarding itself so its not really a conflict. Also I tend to be so close to the rider, whether it be in the water or on the feature, that I never feel left out of the action.

Finally, do you have some important tips to give to those who want to progress with action sports photography?
My advice would be to always keep shooting and to take advantage of new experiences. Shoot anything and everything because you never know who you are going to meet or where it is going to take you. Also don't be afraid to re-shoot. If the shoot doesn't go as planned don't settle because the second time around you will be more informed and will have a better idea of how to take the photograph.

Thanks for your time Tim, if you want to say something else, go for it!
Thanks to all of my friends who trust me to capture compelling images of them riding. Also thank you Phil for the opportunity to talk about my work.