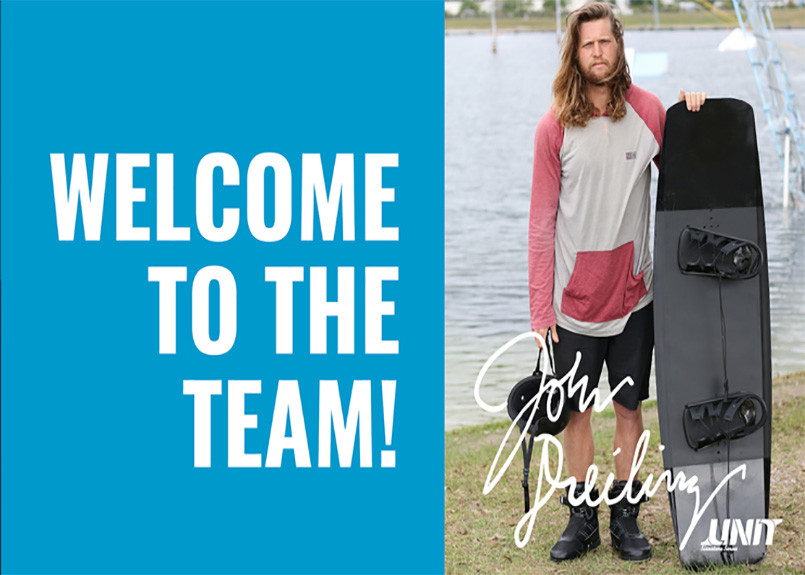 23 Apr

Unit ParkTech AG | Welcome to the team | John Dreiling

John Dreiling's first words after signing with Unit ParkTech. "Having a signature feature with Unit has always benn a dream of mine. Every rider i looked up to as a grom is on the Unit team. I am beyond honored to be a part of such a prestigious team."
Feature design and inspiration
When cominp up with a feature design, I wanted to create something that fit my riding style. I have always loved hacking features and making something creative and fresh out of something everyone was used to. I wanted the most hackable feature that will keep cable rats like myself entertained for years and i am very proud of what we came up with.         
A huge inspiration for this feature was riding the Kevin Henshaw signature feature at OWC with Yonel Cohen. We would use the seam of the wallride/transfer like an elbow a-frame. I saw the transfer box as more of a k-shape with two rails. We would mix different transfers, rail to rails and banana slides to make new lines and keep things fresh. I wanted to be able to bring the fun we had on that to everyone's local cable park.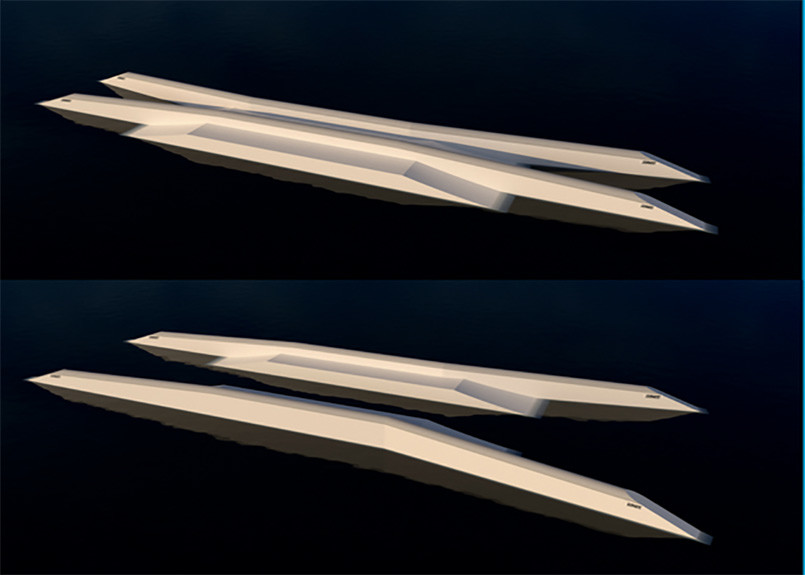 When designing this feature i wanted to have the cable park owners in mind, coming from a background of working at / with many parks. The biggest challenge here was to create a feature that had so many lines; but would still fit in 1 container. That way the money is well spent on a feature of endless fun and not so much on shipping ! I am proud to say that we've accomplished that goal !
All collaborations on Unit website.
Unit Parktech AG
SYSTEM 2.0 OR FULL SIZE WAKEBOARD CABLE PARK: UNIT PARKTECH DELIVERS THE HIGHEST QUALITY WAKEPARK FEATURES AND INFRASTRUCTURE THAT WILL TRANSFORM YOUR LAKE INTO THE PERFECT RIDING SPOT. OUR WAKEBOARD OBSTACLES, WAVEBREAKER, START DOCKS AND FLOATING WALKWAYS HAVE ALL BEEN DEVELOPED WITH THE GOAL TO IMPROVE EVERY IMPORTANT ASPECT OF A WAKEBOARD CABLE PARK. OUR EXPERTS WILL CONSULT YOU ON YOUR PROJECT ACCORDING TO YOUR VISION AND INDIVIDUAL PROJECT NEEDS.
UNIT PARKTECH IS A GERMAN COMPANY THAT HAS BEEN ESTABLISHED IN 2008 AND HAS QUICKLY BECOME WORLD MARKET LEADER WITH AN INTERNATIONAL PRO RIDER TEAM AND CLIENTS ALL ACROSS THE GLOBE. WE OFFER WORLDWIDE SHIPPING AND A 5 YEAR WARRANTY ON ALL OUR PRODUCTS.