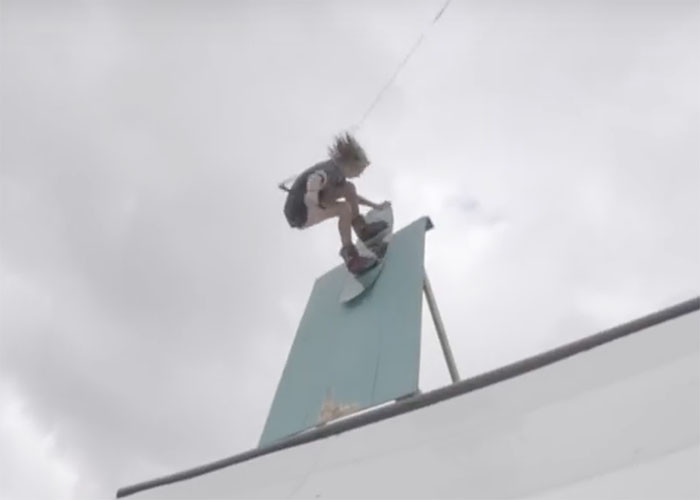 03 Feb

Untamed UnCut | BLAKE BISHOP

There are less than 6 month, Blake Bishop was on fire in UNTAMED around unique winch spots and his home park. Today, he's back with an UNCUT edition for our great pleasure !
Watch the full edit on Unleashed Wake Mag : Untamed
---
More about Blake Bishop :
More About Blake Bishop 
Name: Blake Bishop
Birthdate: 2/29/1998
Hometown: Atlanta, GA
Sponsors: Ambush Boardco, Valdosta Wake Compound, Slingshot Wakeboards, LKI, BuyWake.com
Stance: Regular
Last Vid: UNTAMED
---
WHAT MATTER WITH BLAKE BISHOP :
What makes a WAKE PARK cool?
Good vibes, unique rails, and perfect kickers.
What makes a Wakeboard tricks look cool?
When someone adds their own style to a trick and makes it look completely different than how everyone else is doing it.
What makes a Wakeboard Boat cool?
Loud speakers.
What makes Winch session cool?
Getting what you wanted first go.
What makes a video edit cool?
When someone puts time into showing off something completely unique such as rails that no one has seen before or winch spots that no one has hit before and not just going to a Wakepark and leaving the camera on the tripod and taking some laps.
What makes a photo cool?
Something unique no one has seen before or seen much of.