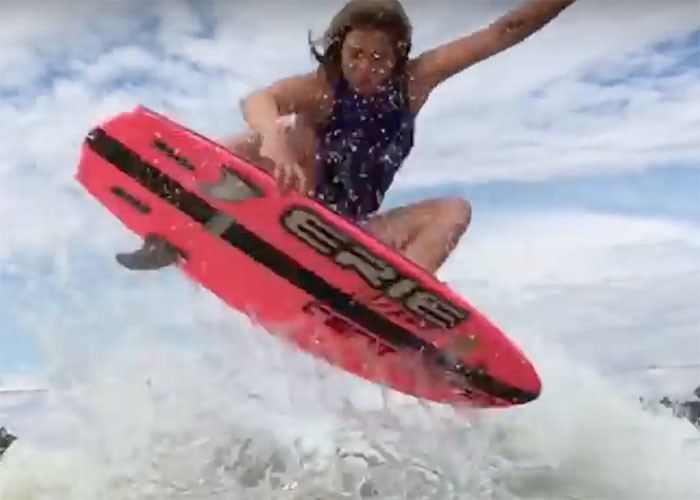 07 Nov

Wake Surfing on Lake Austin | Ashley Kidd

Wake Surfing Tricks at Lake Austin by Ashley Kidd

Follow her on Facebook and Instagram
---
Who is Ashley Kidd ?
Ashley was born the 11/15/94 in Corpus Christi, Texas and now lives in Austin, Texas. Passionate about sports, she starts wakesurfing in 2009 to became a pro rider just one year after.
In 2010, with her aggressive style, she took the second place in the amateur women group at the World Wake Surf Championship.
Now, she is an important figure of wakesurf, present in praticly all progessionnal competitions and she never been a new time at the second place.
With her winner personality, she couldn't imagine her life any other way.
More about her on her website