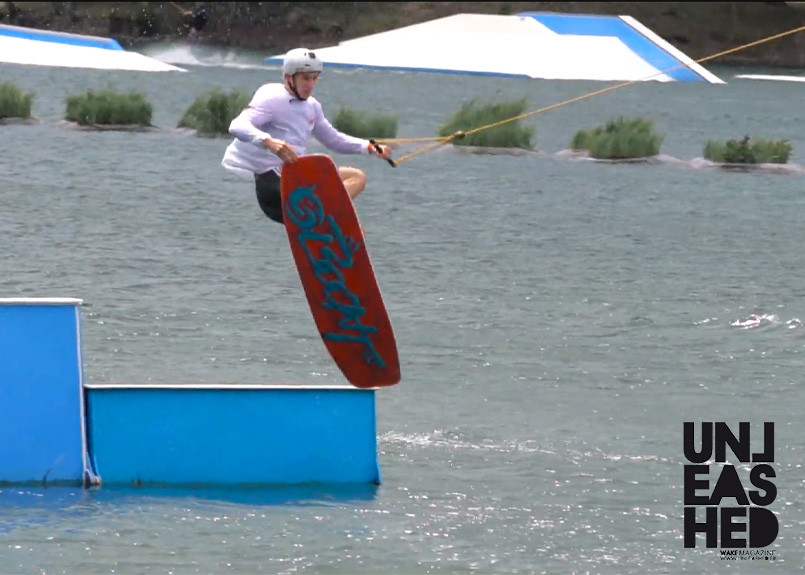 01 Jul

Wakeboard Kicker Contest | Langenfeld Wasserski

Push Production and Lager Crew, supported by Unit, made their own kicker contest during the WakeUp Camp at Langenfeld Wasserski.
They filmed the riders dropping their best tricks on one kicker. As you can see, everyone wanted to win and get shirts, socks or stickers !
Their first kicker contest
From PushProduction on Youtube.
2019 Langenfeld Open
The second edition of the LANGENFELD OPEN presented by O'Neill is in the books and will be remembered as a milestone in the evolution of Wakepark competitions. Riders from 13 Countries battled it out on the unprecedented setup of UNIT hacks and Wavebreakers. Unstoppable was Daniel Grant and the german Anne Freyer, taking here first ever win in a wakeboard competition with jaw dropping riding.

With the LANGENFELD OPEN 2019 presented by O'Neill, Wasserski Langenfeld as the world's biggest wakeboard site is once stepping up the game of wakepark competitions. With 65 riders from all over the world and 10.000$ of prizemoney for grabs the show was on in front of crowd of 2800 spectators. The contest mode of LAO would go from a qualification heat mode to a head to head and a superfinal…………..
Full review of the 2019 Langenfeld Open on Unleashed Wake Mag.
-kicker contest langenfeld-