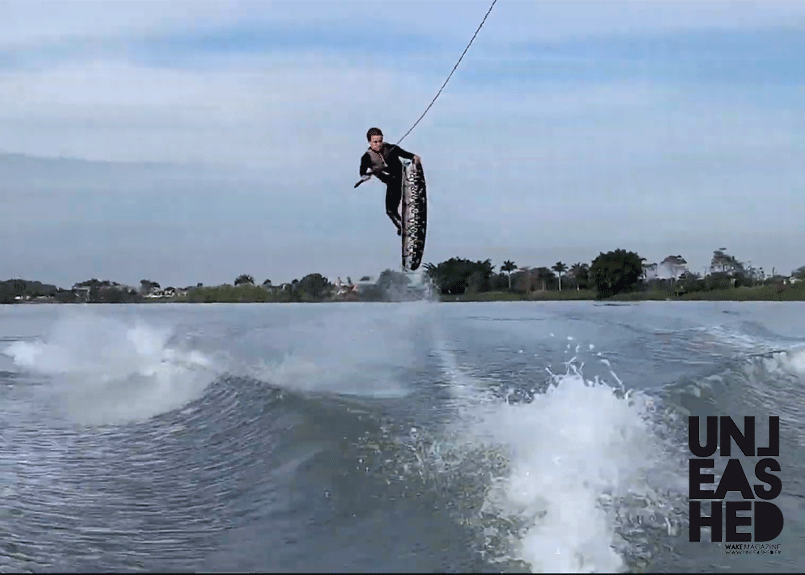 30 Aug

Wakeboarding on Rio Itajaí Açu

Let's go to Braaaasil ! In this video, the rider is shredding the Rio Itajaí Açu, between forest and industrial port. With a bad weather but a good wakeboard session, enjoy it !
The video
Pedro Caldas interview
How did you get started wakeboarding?
My first contact was in a trip to Orlando with my family, but I really started a few years later when my Dad made me the luckiest dude in the world and decided to open his own cable park, Naga.
Do you do any other board sports?
My roots come from surfing but nowadays I've been skating a bunch in the local skate park. Thiago Lemos is from the same city I live in.
What do you like the most about wakeboarding?
Riding on various countries, and meet
Read the ful interview of the best Brasilian rider, Pedro Caldas, on Unleashed Wake Mag !
-rio itajaí açu-