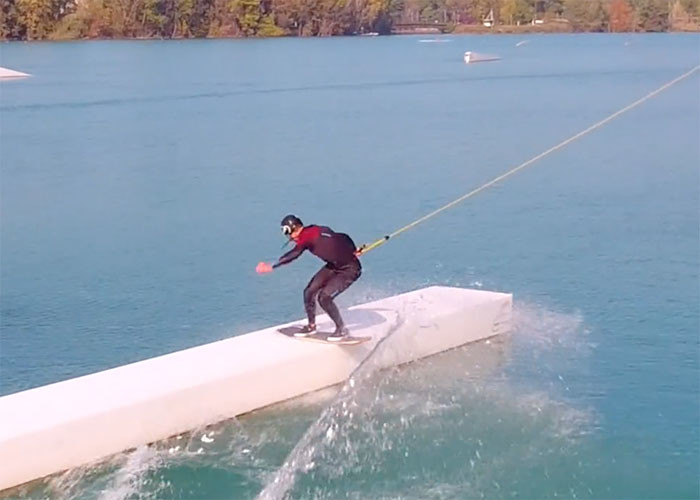 30 Oct

Wakeparadise autumn flight

Wakeparadise autumn flight

Wakeparadise autumn flight from Wakeparadise Cablepark on Vimeo.

The cable Team:
Maurizio Marassi
Riccardo DeTollis

Drone DJI Phantom4
An edit by Nico Lanzoni
---
More about Wake Paradise Cablepark Milano : 
You will find them in the green and pleasant context of Idroscalo Park in Milan, where since 2015 is based our Cable wakeboarding facility. It is full of offers and services for adults and children, to give you the opportunity for relaxation and adventure that give the opportunity to enjoy from a short distance from the center of Milan.
Systeme 2.0 : school system to allow anyone to approach this sport with ease and confidence. Or ideal to hone the technique and begin airtricks.
Full Size : the Rixen full size 5 poles has a 800m length and rotates counterclockwise. the park is installed since 2001, and in 2005 there was many changes and undergoes major upgrades.