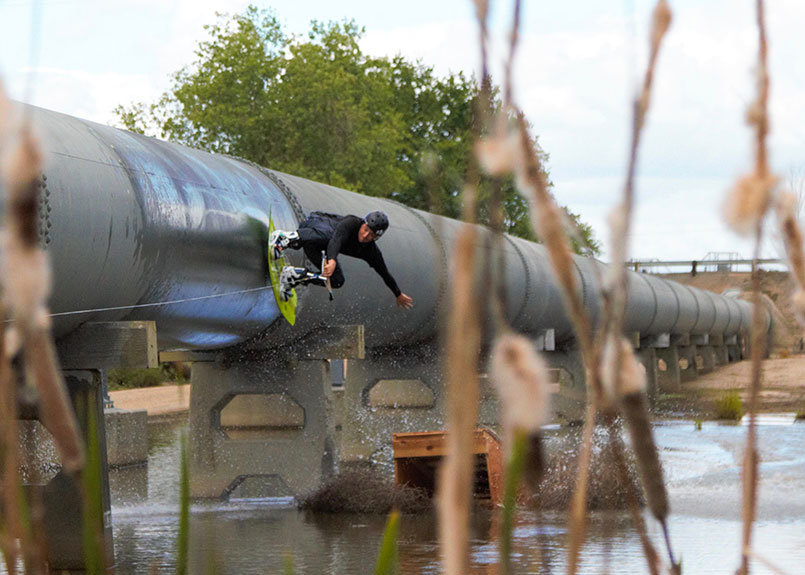 10 Nov

WINCHING WITH JOEL DEROCHE

WINCHING WITH JOEL DEROCHE

It was a brisk morning in late February here in Northern California. I remember getting out of bed, around 6:30am, looking out my kitchen window and seeing a thin layer of fog in the air as I started making some coffee and packing up my cameras. Instantly, I knew we were in for a cold one. The crew that day included, Kyle Maas @cali_kyle, Mike Powell @miekpowell, and myself @joelderoche3. The cold was not going to kill the vibe though! All of us were hungry to get some clips.

We started early, the boys were in my drive way with the van waiting to be loaded up around 7:30 am. Kyle came through in the clutch with the Ford Cargo Van. We loaded up the kicker, boards, winch, cameras, food, others supplies and we were out. It was going to be a short drive up Highway 5 North towards Stockton, CA.

As we pulled into a small marina in the Stockton Port area, all we could see were fire engines, police cars and search and rescue boats. Right then we thought maybe this spot was dead for the day. After asking a few observers who were watching search and rescue, we found out they were looking for a dead body somewhere in the water. Now the question was, do any of us want to get in the water if there is a dead body floating around? Without hesitation we all said, "Hell yea! If that's what it takes to get the shot!"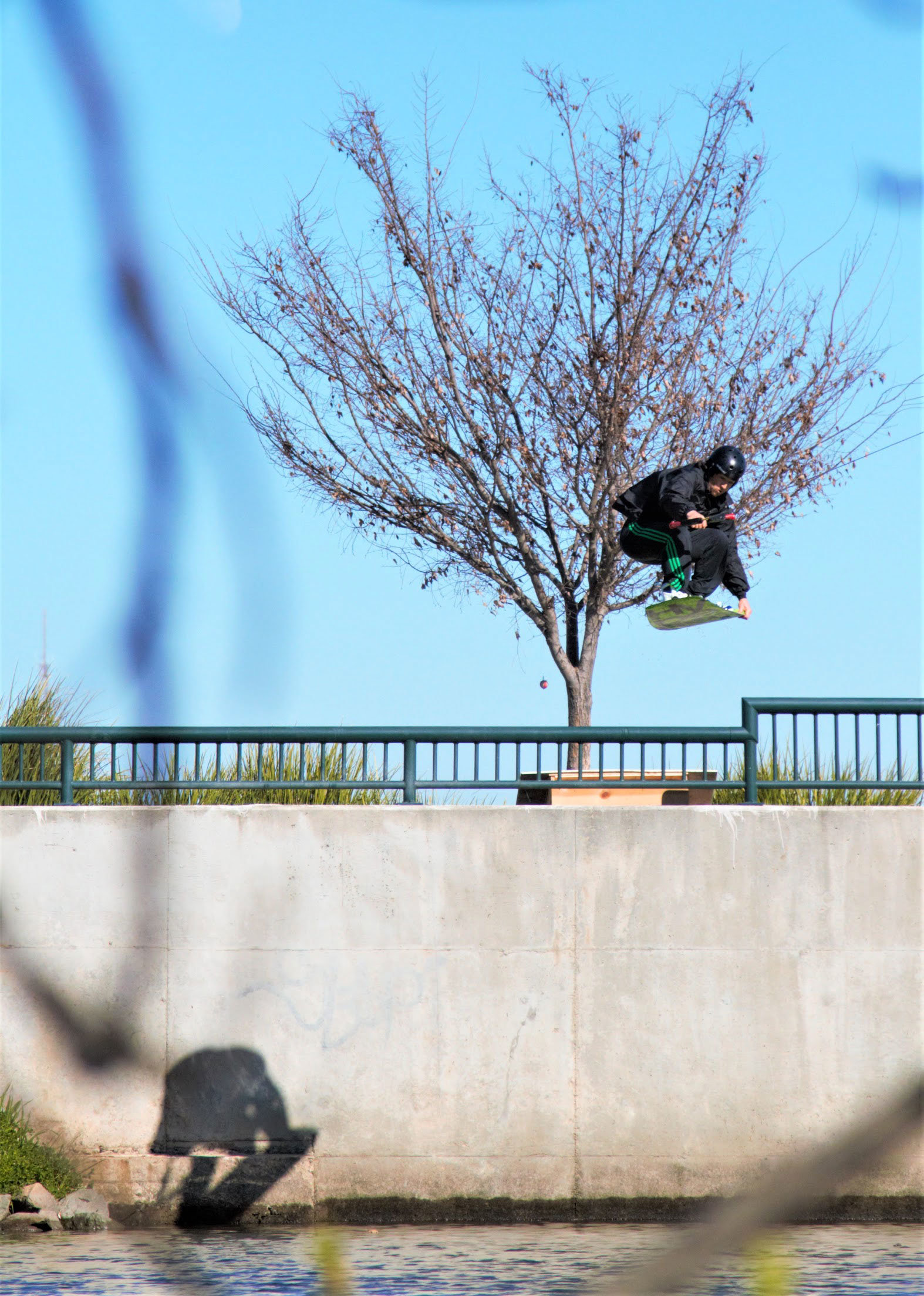 As soon as all the emergency vehicles left we set up the spot. We had a slide in start to a kicker with the drop into the water. Without hesitation we went for it! Huge props to Kyle Maas for snapping this dope photo.
This one's for Kyle… Kyle should be riding with us. Unfortunately, Kyle can't be out there riding for health reasons. Surgeries may have been taking away Kyle's riding time but it hasn't taking away the passion and drive he has to be involved and help push the sport that he loves. Expect to see a lot more content from Kyle
and the crew the rest of the year. Huge props to Kyle and Mike Powell for the time, commitment, and the great pulls to get this rad shot! Cheers boys!
Check out the full article in the last issue on #unleashedwakemag
WINCHING WITH JOEL DEROCHE