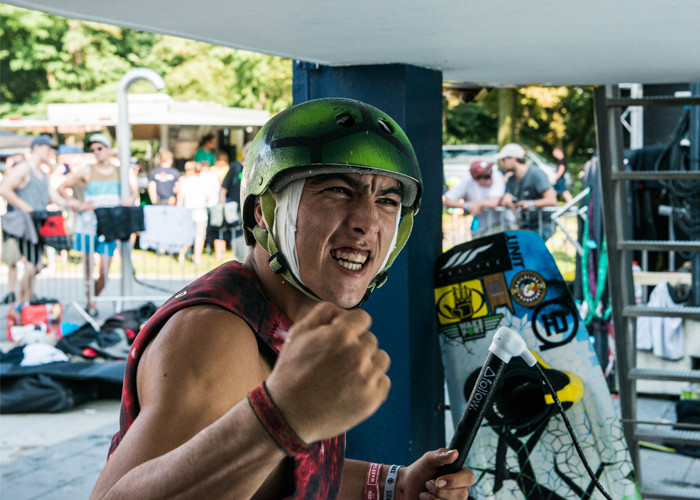 30 Aug

WAKE THE LINE 16 | Daniel Grant Domination

The return of the "WAKE THE LINE 16 " this year was a real Poker Game, for the UNIT PARKTECH Crew, but they  put "All In" on the table and it was a real success with more than 10 000 peoples on the banks and on the Facebook Live stream.

Wake the line, where the Mix between wakeboard and wakeskate works on a perfect harmony .
Just Lets talk about the Master of this Both disciplines, i named "Mr Daniel Grant" ….
Daniel after a Majestic triple run , owned the final of wakeskate just before Andrew Pastura for USA and Andy Kolb from Germany .
But if you think "That's all folks", i just answering , this kid is full of surprises ….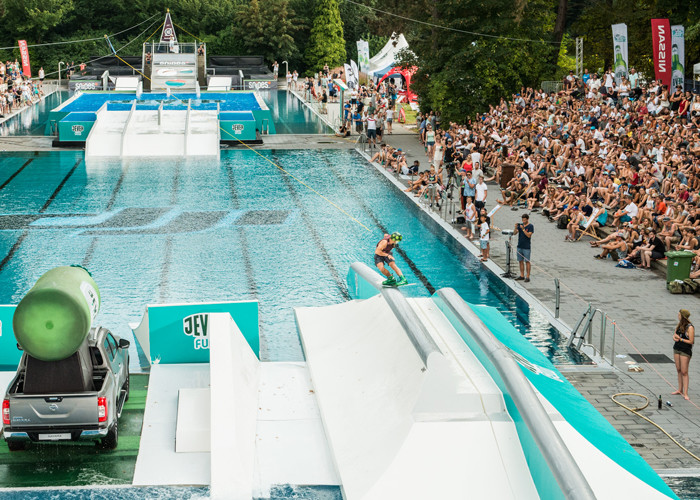 Let me Count you the story of a real DOMINATION …
Daniel start is  first qualification run head to head with Brenton Priestley the freshly winner of the XGAMES 2016, and after 3 pass he kick his ass…
With this qualification in the Pocket Daniel get Mr Aaron Gunn in semi-finals , he was  nice and clean on the rails and after some perfects transfers tricks Daniel Finish finally first and kick Aaron Out also….
By the end ,the final comes.  It just remain 4 riders on the starting Dock, Dom Hernler, Nico Von Lerchenfeld, Raph Derome ( The winner of the last Wake the Line ) and Mr Dany Boy  the best Rails rider on earth in fight for this last opportunity to be the KING of Wake the Line … And who guess the lead on his 3 runs ? I just named Mr Daniel Grant …
THE DOMINATION of Daniel during this event was insane despite his Head Injury and on the Both disciplines, and by the end "Daniel Grant" Rules the 2016 Wake The Line.
Congrats to him for this Insane Victory …..
The Complete Results
Wakeboard:                          Wakeskate:
1st Daniel Grant THA                     1st Daniel Grant THA
2nd Raph Derome CAN                     2nd Austin Pastura USA
3rd Nico von Leichenfeld GER            3rd Andy Kolb GER
– – – – – – – – – – – – –
4 Dominik Hernler AUT
5 Aaron Gunn AUS
6 James Windsor AUS
7 Blake Bishop USA
8 Kaesen Suyderhoud USA
9 Felix Georgii GER
10 Nick Schäfers GER
11 Kevin Henshaw USA
12 Max Balser GER
13 Brenton Priestley AUS
14 John Dreilling USA
15 Alex Aulbach GER
16 Julia Rick GER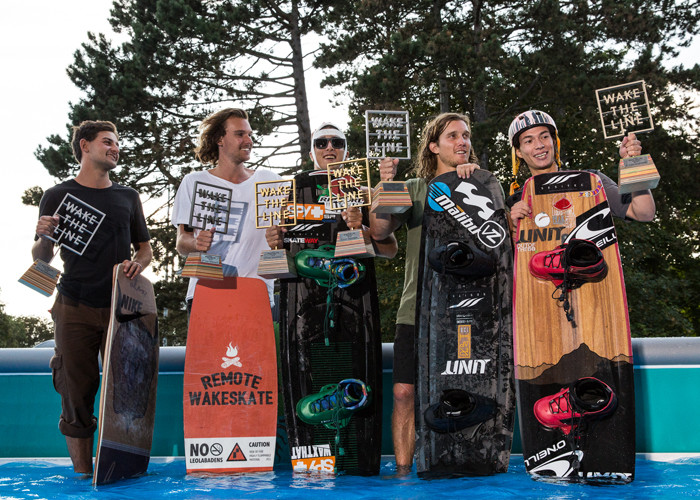 More About Wake the line
Video Edit: Steffen Vollert
Camera: Steffen Vollert & Ben Howells
Photographers : FrithjofKjerPhotography
chrislehnert.