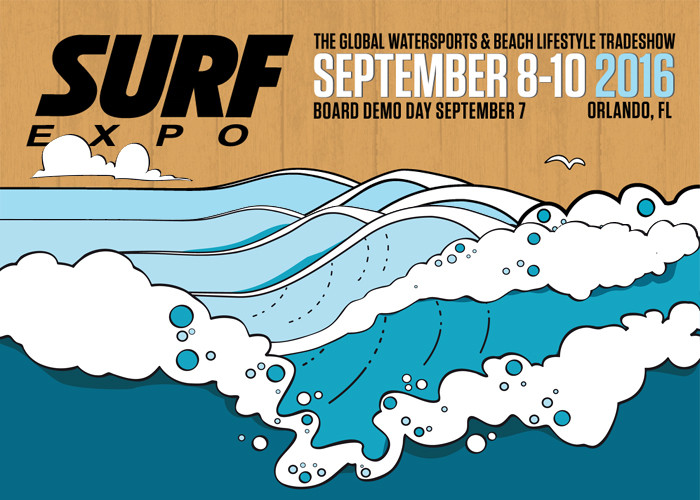 11 Aug

2016 Surf Expo | Bigger than Ever

The 2016 Surf Expo is the largest and longest-running board sports and beach/resort lifestyle tradeshow in the world, and  this year Unleashed wakeboard magazine is one of the main media partners.
About The 2016 SURF EXPO Trade show
Surf Expo is produced in January and September in Orlando, Florida and draws buyers from specialty stores across the U.S., the Caribbean, Central and South America and around the world. The show features more than 2,500 booths of apparel and hardgoods and a full line-up of special events, including fashion shows, annual awards ceremonies, and demos. Average buyer and exhibitor turnout exceeds 27,600 attendees including retailers, exhibitors and media per show. The September 2016 Surf Expo will be held September 8-10, 2016, with Board Demo Day on September 7. The January 2017 show will take place January 26-28, 2017. Surf Expo is a TRADE ONLY EVENT and is not open to the public.
Key Events at Surf Expo 2016
Surf Expo not only delivers THE marketplace for the industry, the show offers additional value with many opportunities to learn, sharpen your skills with our seminars, build and grow relationships, interact and celebrate with the industry.  Key events are highlighted below, and more will be announced in the coming weeks.For a complete schedule of events click here >
Demo Day
Wednesday, September 7
Location: The Orlando Watersports Complex
Time: 11:00 am – 4:00 pm
Supporting the Stand Up Paddle and Wakeboard markets, Board Demo Day allows the retailer to 'try it before you buy it'. The event gives exhibitors valuable face to face time with key retailers, and the opportunity to demo new boards, paddles and equipment.
Surf Park Summit 2
Wednesday, September 7

The industry's second ever Summit to accelerate the future of surfing outside the ocean. As we see it, the vision is clear: build authentic, sustainable and profitable surf experiences to grow the surf industry and provide the mental, physical and emotional stoke of surfing to those that do not have access to the ocean. To do this, the Summit will gather the industry's top minds including surf park and surf pool developers, investors, operators, suppliers, academics, experts and athletes to discuss the opportunities and challenges related to the development of man-made surf destinations.
The 2016 SURF EXPO in Figures
2,500+ BOOTHS    9,500+ STORE FRONTS    27,600+ ATTENDEES
When&where ?
September 8-10, 2016, Demo Day September 7
Thur & Fri: 9 am – 6 pm
Saturday: 9 am – 4 pm
Orange County Convention Center
South Halls A & B
9899 International Drive
Orlando, Florida 32819
More Information and registration at SURF EXPO