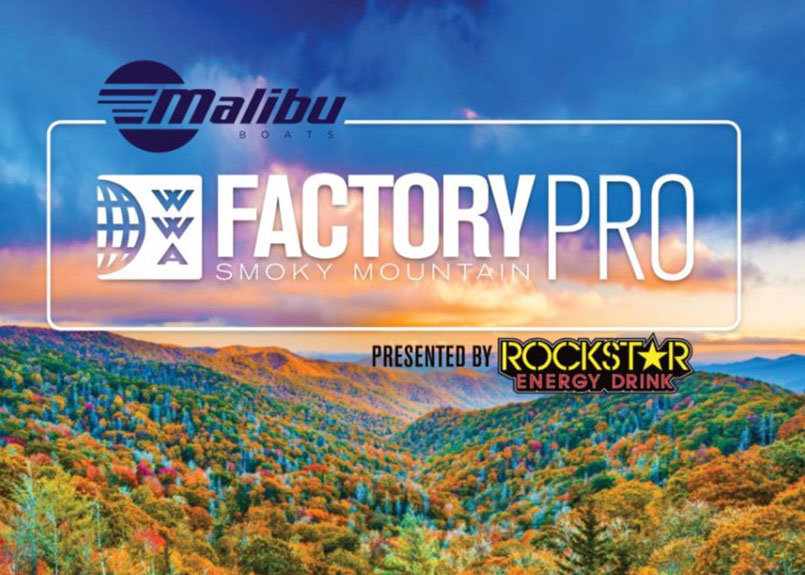 04 Jul

PERFORMANCES PEAK AT THE 2018 MALIBU FACTORY SMOKY MOUNTAIN PRO

The 2018 Malibu Factory Smoky Mountain Pro presented by Rockstar Energy took over the Tennessee River this weekend with a battle for the banjo. Men and women from nearly 10 countries made the trip to Loudon, Tennessee, the birthplace of all Malibu boats, to go head to head for a spot on the podium. Pulled by the best-in-class Malibu M235, the riders were eager and the stakes were high. As stop #4 of the WWA Wakeboard World Series (WBWS), crucial ranking points were on the line in addition to the $47,500 in prize money up for grabs.

The contest commenced on Saturday with Pro Women's Quarterfinals first off the dock. Dallas Friday (USA), Meagan Ethell (USA), and defending Factory Pro champion Nicola Butler (USA) each won their heats with progressive runs and score-boosting style. The Pro Men's Quarterfinals brought huge air and impressive execution to Watts Bar Lake. Tony Iacconi (AUS), Shota Tezuka (JPN), 2017 Factory Pro winner Nic Rapa (AUS), and current WBWS leader Harley Clifford (AUS) each came out on top of their heats to advance to the next round.

Sunday's action was open to the public and local fans flocked by both land and boat to catch a glimpse of the competition. The event offered a unique opportunity for Malibu factory staff and their families to see their boats in action right at the source, pulling some of the world's best wakeboarders.

"It's really cool because these guys (Malibu staff) make all these great boats that we get to ride behind so to have it in their backyard is awesome," said Malibu team rider, Oli Derome. "A lot of the employees are out here today and get to see what they work for and what we like to do. It's a great combination for everyone."

With fan-focused onshore activities such as face painting, inflatable slides, complimentary ice cream, and giveaways from Malibu Boats and Rockstar Energy, the pros stayed focused as semifinals began. For the Women's Semifinals, Nicola Butler (USA), Dallas Friday (USA), and Meagan Ethell (USA) again came out on top of their heats looking like a strong three for finals. Shota Tezuka (JPN), Tony Carroll (USA), Nic Rapa (AUS), and Tony Iacconi (AUS) battled their way to the top spot in each of their heats, securing a place in the finals.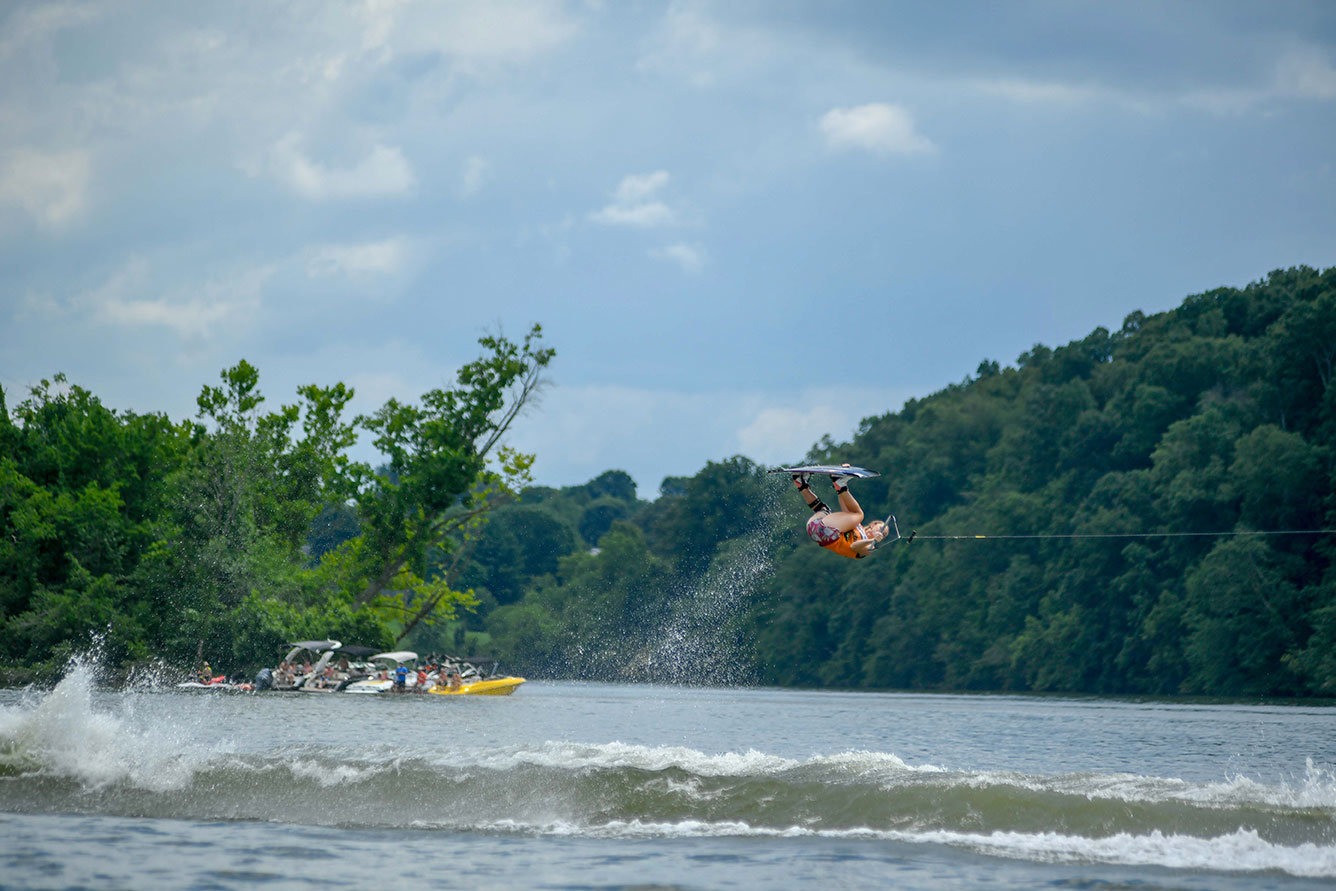 The Women's finals presented a fully stacked top six riders. Taking full advantage of the massive M235 wake, the women went big, got risky, and put it all on the table. Meagan Ethell (USA) came out on top with a score of 91.33, featuring a super clean nose grab frontside 540, roll to blind, and Moby Dick. Jamie Lopina (USA) stole second place with back to back heelside 540s and a crowmobe scoring an 86.67. Dallas Friday (USA) came in third place with big, clean tricks in her signature style, earning a final score of 83.33.
The Men's Finals came in hot with doubles, double-ups, and a broken board as the final round of the day began. Nic Rapa (AUS) stole the show and won the finals despite increasing wind and chop. His two stand up passes including a double indy toeside backroll, double cab roll, and both frontside and heelside 900s earned him a clean 94.00. Harley Clifford's (AUS) double tantrum and nose grab back mobe 540 led him to a score of 89.67. The Aussies swept the podium as Tony Iacconi (AUS) sealed third place. He finished strong with a huge double cab roll and backside 720 after falling first trick, with a score of 87.67.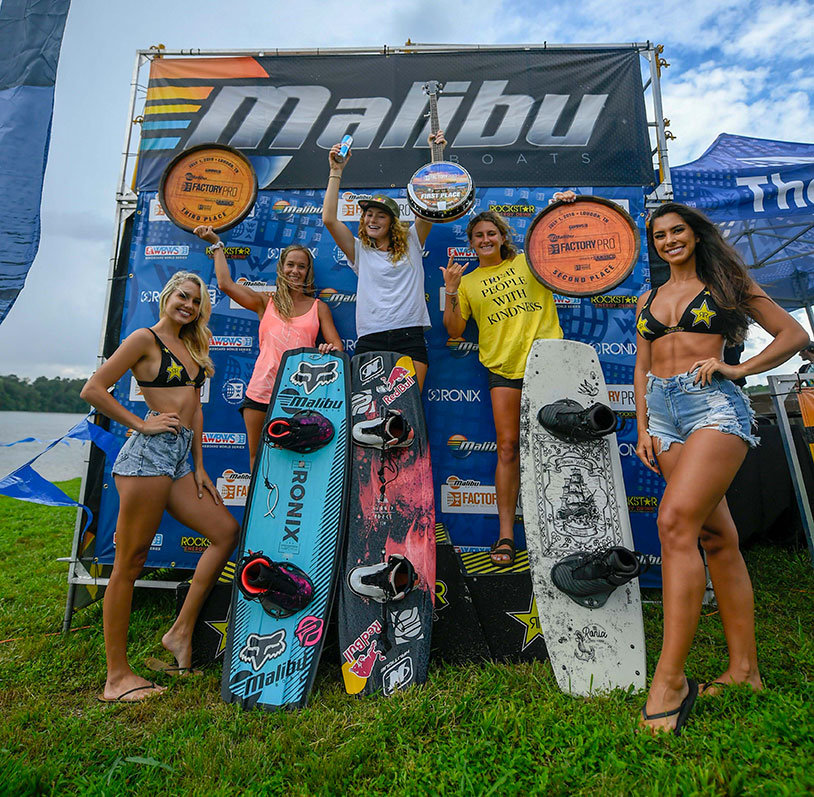 The Malibu Factory Smoky Mountain Pro results led to a shuffling of the WWA WBWS overall rankings. Meagan Ethell (USA) moved into first place while Jamie Lopina (USA) moved up two spots with her podium finish, putting her in fifth place overall for the women. For the men, Tony Iacconi (AUS) moved up one spot into fourth place. Nic Rapa (AUS) increased his ranking by two spots into second place and Harley Clifford (AUS) remains the leader of the series. This weekend's shakeups prove that with two stops to go, the race for the Title is far from over.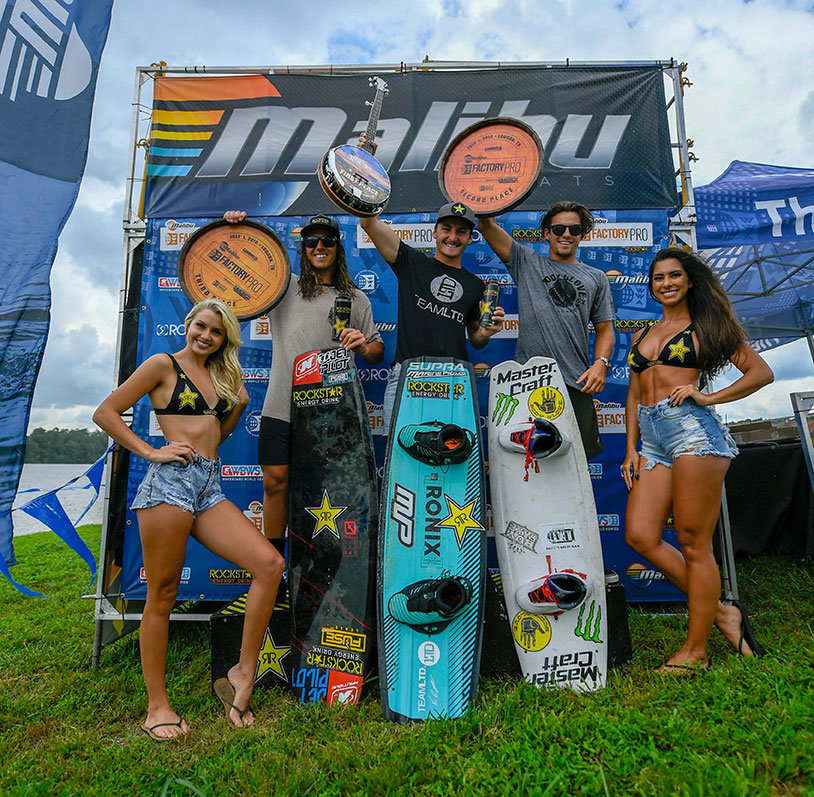 The 2018 Factory Pro brought good weather and great times for all who attended. Malibu Factory Pro barrels, banjos, and prize money were awarded to the top athletes after a full day of power and progression.
More infos about the event HERE
PERFORMANCES PEAK AT THE 2018
MALIBU FACTORY SMOKY MOUNTAIN PRO