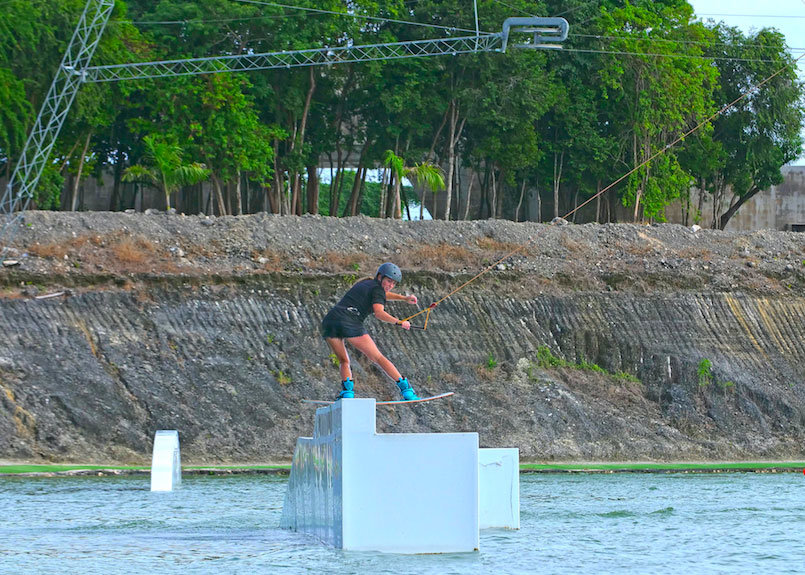 02 Nov

Let's go to the 2018 WWA Wake Park World Championships

The best athletes in the world took Mayan Water Complex assault for the WWA Wake Park World Championships presented by Nautique Boats which start this weekend in Playa del Carmen, Mexico. For the fourth and final step of the World Wake Park World Series (WPWS) of the World Wake Wake Association, riders will compete for the Pro Men and Pro Women podiums in the Traditional and Features Only categories until Sunday, November 4!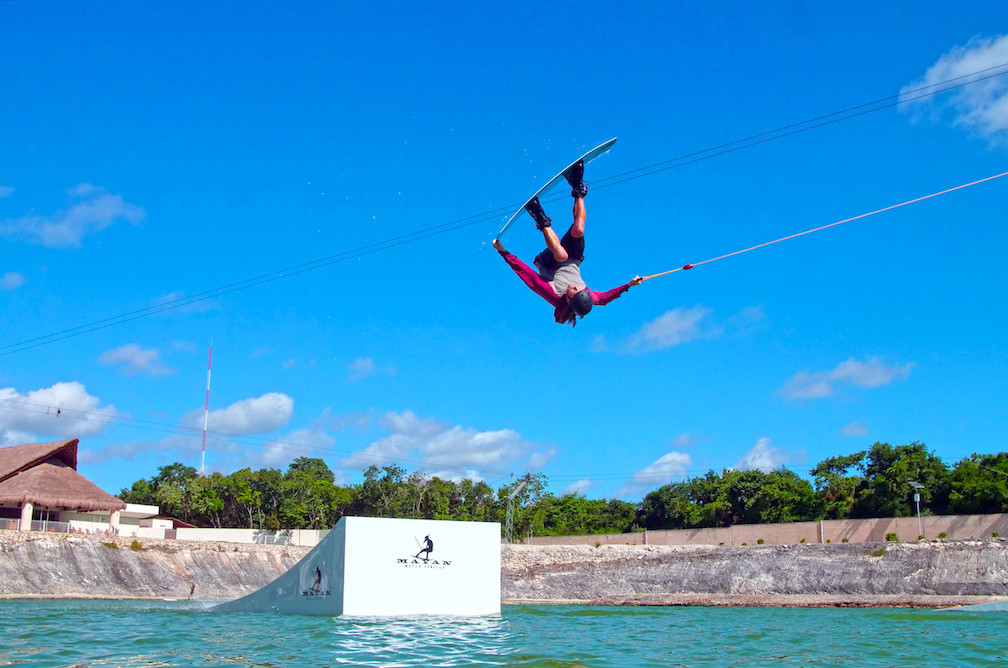 Day 2
The second day of the World Championships at Mayan Water Complex began with the Pro Men Traditional quarterfinal round. A very high level that didn't drop during the day.
Adaptive competitor, Aaron Cutler (USA) put down a massive performance in the Masters Features semifinal taking down heat one with a final score of 94.80. Aaron threw a huge wrapped H/S B/S 360 off the inside kicker, paired with his signature H/S F/S 540 off the outside kicker. Dayle Cartwright (USA) took second place and advancing to finals with 90.60. Robin Leonard Jensen (DEN) crushed it for the win in heat two with a T/S 720 for a 100.00 point score, followed by Andreas Voss (GER) in second with 90.00.
Brett Powell (USA) had the top score in both his Junior Features quarterfinal and semifinal heats with a clean T/S B/S 900 and H/S B/S 900 in semifinal heat one for a final score of 98.60, followed by Barrett Swope (USA) in second with 89.30. Liam Brearley (CDN) has a unique style of his own that put him in the number one spot in heat two destroying the rails with creative lines for a score of 98.60. Parker Swope (USA) came in second in heat two and also advancing to the finals with a score of 89.50.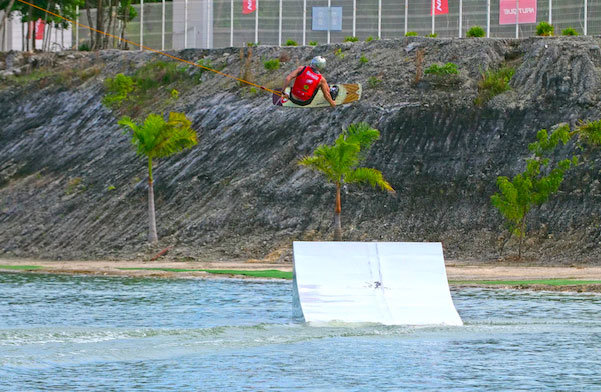 Ronix rider Jamie Lopina (USA) took down the Pro Women's Features Only semifinal heat one with multiple technical rail hits on the transfer box to score 96.00. Julia Rick (GER) maintained her dominance with a heat two win, landing a T/S B/S 720 for a final score of 98.00. Although she didn't quite have enough to make it into Sunday's final round, Chelsea Ann Foy (MEX) rode her heart out and threw the first ever Crowmobe 540 by a woman at a WWA Wake Park event. Defending Features World Champion Anna Nikstad (USA) won heat three with a massive Pete Rose for a perfect final score of 100.00.
The Pro Men Features Only semifinal was nothing short of amazing with Bene Tremmel (GER) sticking a huge T/S B/S 1080 to score 92.70 points for the win in heat one. Winning heat two, Albin Randow (SWE) put down a moby dick 540 to take the top spot with 95.40 points. Defending World Champion Guenther Oka (USA) scored 93.60 winning heat three today with a masterful run that included a big H/S B/S 900 and some insane lines with the timeless style he has become known for worldwide. Jamie Neville (AUS) took the final heat of the day going super technical on the flat bar with a B/S 180 on 180 off to score 92.60 sending him in to Sunday's final round. Guenther currently has the lead on the WWA Wake Park World Series leaderboard with the final standings all coming down to tomorrow's final showdown.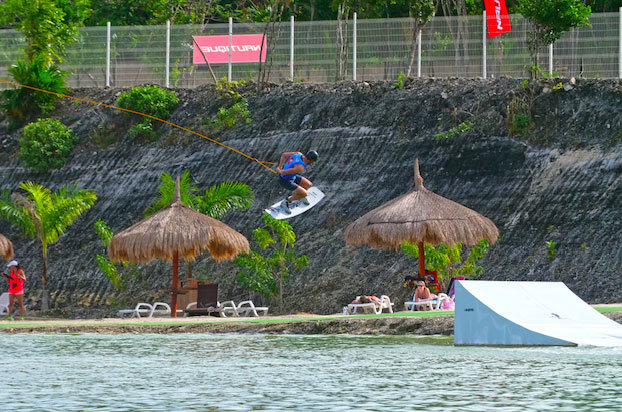 The Open Women's Features semifinal saw some serious up and coming talent with Arianna Cau (ITA) winning heat one with a perfect 100.00 point score, landing a T/S F/S 270 transfer to pretzel out. In heat two, Eira Jansson (SWE) came out on top with a clean H/S 540 to score 97.90 and advancing to the final round. Piper Harris (USA) took the win in heat three laying down clean lines on every rail for a final score of 95.90.
Bruno Ulott (BRA) rode away with the win in heat one of the Open Men Features semifinals with a T/S B/S 900 for a 97.40 score, followed by Sandro Furtado Brlenic (SWE) with a 92.60. In heat two, Gavin Giglio (USA) laid down a F/S 360 transfer to backside 180 out to score 97.90, followed by Jesse Jarrett (CDN) also advancing to finals with a second place semifinal finish of 85.90 points.
Closing out the day with Pro Men's Traditional semifinals, Bene Tremmel (GER) took the heat one win with a H/S 900 and a huge 313 in the flats for a score of 92.10. Timo Kapl (AUT) was right behind Bene with a close second place finish of 92.00 points. Guenther Oka (USA) won heat two, hitting a tail grab Pete Rose off the kicker, and a back mobe 540 in the flats for a final 96.50 score, followed by Dominik Guehrs (GER) with 89.10 in second.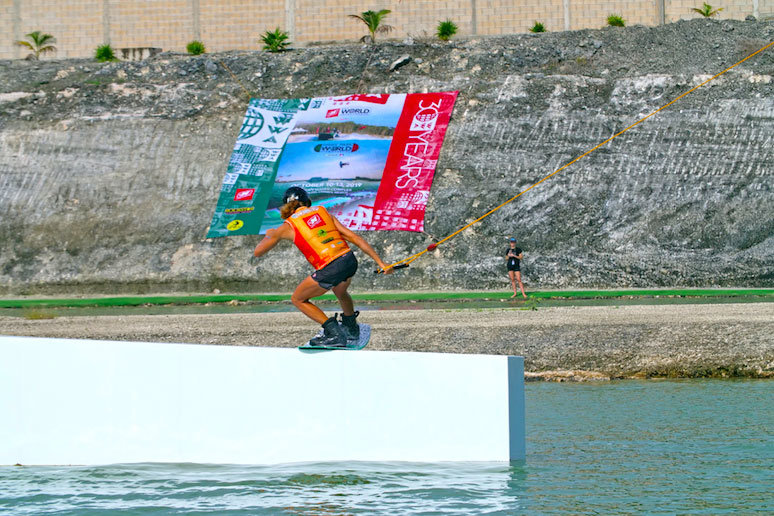 Orlando Watersports Complex currently holds down the top spot in both the Overall Traditional and Features Team Competition with 725 points in Traditional and 820 points in Features. Wake Nation Houston is currently holding down the Traditional second place spot with 560 points, followed by Mayan Water Complex in third with 550 points. Meanwhile Mayan Water Complex is holding down the Features second place spot with 735 points, followed by What Wake Park in thid with 570 points.
For a full list of results click here.
Check out all spots around you and worldwide with the new spot locator on #unleashedwakemag
2018 WWA Wake Park World Championships