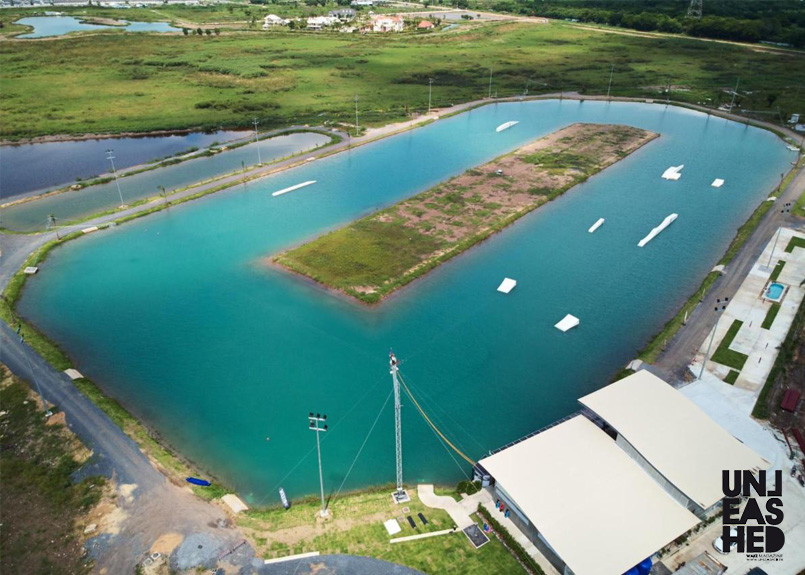 25 Oct

2020 IWWF World Cable Championships To Be Held in Thailand

The IWWF Executive Board has approved a bid from the Thailand Extreme Sports Association (TESA) to host the 2020 IWWF World Cable Wakeboard Championships at ESC Thai Wake Park from 14th to 20th September 2020.
One of the most popular destinations
"We are very excited to host the 2020 IWWF World Cable Wakeboard Championships at ESC Thai Wake Park and welcome the best cable riders from all over the world to visit Thailand next September", said TESA President, Mr. Piti Bhirombhakdi. 
"I am very pleased that Thailand, one of the most popular destinations for cable wakeboarding, will host its first IWWF world-titled event and believe TESA will be excellent hosts for the world's best cable riders", said IWWF President, Jose Antonio Perez Priego.
ESC Thai Wake Park is a collaboration project between ESC, a real estate developer, and Thai Wake Park (TWP). It features a main anti-clockwise 5-tower Rixen cableway, a Rixen Little Bro training cableway, more than 12 full plastic features and night riding. The park is located in the Rangsit area, only 40 minutes from the centre of Bangkok, 30-minutes from Don Mueang International Airport and 60 minutes from Suvarnabhumi Airport.
Construction on ESC Thai Wake Park began in September 2018. It had its soft opening at the end of August 2019 and is now fully-operational with riders hitting the water daily.

 
In addition to a cable wake park, with its 800,000 square metres of land, the project will consist of a golf driving range, onsite accommodation, a convention room (estimated completion February 2020), a variety of restaurants (estimated completion May 2020) and a pre-existing shooting studio. The next phase of the project will consist of a mini-skate park, fitness centre and a football field (estimated completion 2021). 
Nattorn​ Ratanachai, Marketing Director of ESC Thai Wake Park said "It's an honor to host 2020 IWWF World Cable Wakeboard Championship. We are very excited and will do our best to ensure everyone enjoys the event".

 
About the IWWF
  The International Waterski & Wakeboard Federation (IWWF) is the world governing body for towed water sports and has 90+ affiliated Federations worldwide. It was founded in 1946 in Geneva, Switzerland. It is recognized by the International Olympic Committee (IOC) as the sole authority for towed watersports. The IWWF is an affiliate member of the Association of IOC Recognized International Sports Federation (ARISF) and the Global Association of International Sports Federations (GAISF). The IWWF's sports disciplines include, amongst others, Waterskiing (slalom, tricks & jump), Wakeboard, Cable Wakeboard, Cable Waterskiing, Disabled Waterskiing, Show Skiing, Ski Racing, Barefoot Waterskiing & Wakesurfing.