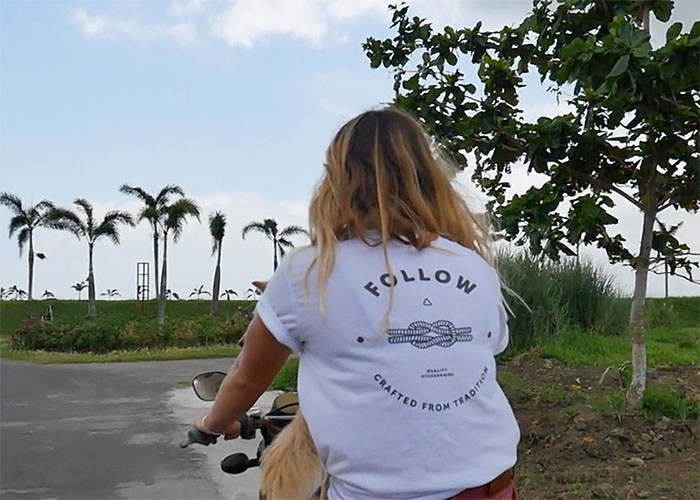 12 Jul

Anna Nikstad joins the Follow. pro rank

Anna Nikstad is already a name in the wakeboard world, crushin' all contests. Since one year in the Follow. team, now she's newest pro to the Follow. family !


from FollowMeNow on Vimeo.
"If you haven't heard of Anna Nikstad by now you must not be keeping up to date! Last year we added Anna to our Am wakeboarder program at Surf Expo and since then she has been crushing every cable contest in sight, traveling the world and filming web edits that in our opinion, are raising the bar in womens wakeboarding. Anna Recently showed up at the VWC Yardsale contest and was the only chick out there hanging in one of the gnarliest contest set ups to date, then shortly after took the top spot at Langenfeld Open. In a time when wakeboarding needs a breath of fresh air and creativity the most we are super pumped to introduce our newest pro to the follow family, Congratulations Anna, you are now part of the furniture."

Anna Nikstad joins the Follow. pro rank
---
Follow. 
"Follow is more than a wakeboard accessories brand. We are a lifestyle brand focused on the wake market . We concentrate on adding depth and substance into every product.
This difference is our quality – We concentrate on the small details, things you can touch and feel. Always striving to build lightweight performance product that lasts!
Follow started only 5 years ago in Australia, we have built this brand around our team. Our team is now one of the strongest in the industry. They believe in our direction and are proud to be involved. We have achieved a lot in such a short time and this is only the beginning."
Steven Anderson – Founder