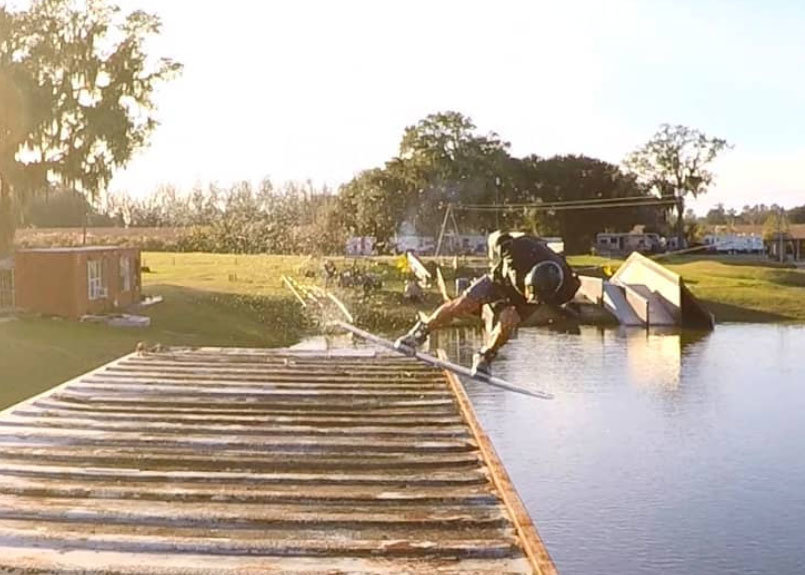 12 Dec

BYU – American Dream | Erkka Lehtonen

The Finnish Erkka Lehtonen went to live the American dream on the other side of the Atlantic Ocean. He had the chance to ride the famous Valdosta Wake Compound park for a month with the spot riders !

Something to make you want to organize a trip to the American continent and try this amazing setup !
"Erkka Lehtonen got lost deep in the world of Slingshot shredsticks. Thank you Valdosta Wake Compound crew, had an amazing month with you!! Maybe I should try rapping? Hope we see each other sooner than later. Peace !"
BYU – American Dream
Erkka Lehtonen
It was Erkka who broke the world wakeboard record, spending 10 consecutive hours
pulled by cable in icy water. The video on #unleashedwakemag
VALDOSTA WAKE COMPOUND
"Every day at Valdosta Wake Compound we put everything we have into our features, our park, and our riding.  We strive to give everyone who visits the best possible conditions to progress and thrive in a safe, controlled environment. Progression is the key to revolution."
The cable park is located at 5 minutes from the Regional Airport and 2 hours drive from Jacksonville. There are 2 Sesitec System 2.0.
The first with flat boxes, 2 small wedge-style kickers.
The second with 1 large kicker, a round incline rail, a flat-up-flat trex rail and a double sided kicker/box combo transfer.