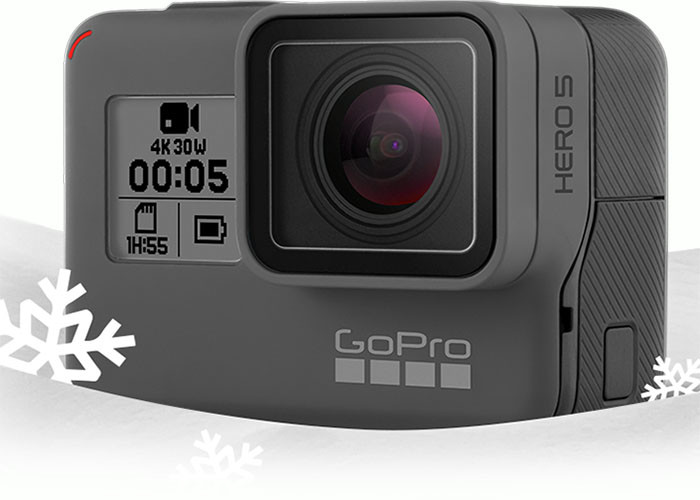 19 Dec

CHRISTMAS IDEA | GOPRO HERO5 (BLACK & SESSION)

GoPro, Inc. is transforming the way people visually capture and share their lives. What began as an idea to help athletes self-document themselves engaged in their sport, it has become a standard for how people capture themselves engaged in their interests, whatever they may be. From extreme to mainstream, professional to consumer, GoPro enables the world to capture and share its passion in the form of immersive and engaging content.

GoPro, HERO, Karma, and Session, and their respective logos are trademarks or registered trademarks of GoPro Inc. in the United States and other countries. All other trademarks are the property of their respective owners.
---
– HERO5 CAMERAS –
CLOUD-CONNECTED AND SIMPLIFIED
HERO5 BLACK
THE BEST GOPRO, EVER FOR $399.99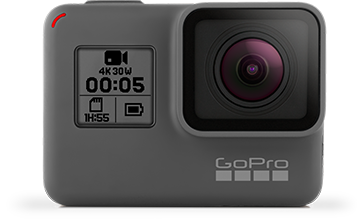 HERO5 Black is the most powerful, easy-to- use GoPro, ever. Exciting features include:
• 2-inch Touch Display + Simplified Controls
• Video Resolutions up to 4K at 30 Frames per Second
• Professional Quality 12MP Photos
• Auto-Upload of Photos and Video to Cloud when Camera is Charging
• Voice Control with Support for 7 Languages
• Simple 1-Button Control
• Waterproof Without a Housing to 33 Feet (10m)
• Compatible with Existing GoPro Mounts, Including Karma
• Stereo Audio Recording and Advanced Wind Noise Reduction
• Professional-Grade Electronic Video Stabilization
• Distortion-Free Wide Angle Video and Photos with New Linear-View Setting
• RAW and WDR Photo Modes
• GPS
---
HERO5 SESSION
THE BEST, ONLY SMALLER FOR $299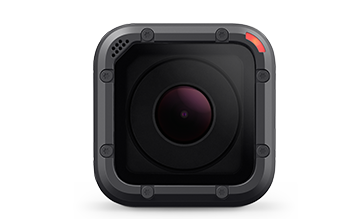 HERO5 Session shares the same small design and brilliant convenience of the original HERO Session camera, but benefits from significant performance upgrades:
• Video Resolutions up to 4K at 30 Frames per Second
• Professional Quality 10MP Photos
• Auto-Upload of Photos and Video to Cloud when Camera is Charging
• Voice Control with Support for 7 Languages
• Simple 1-Button Control
• Waterproof Without a Housing to 33 Feet (10m)
• Compatible with Existing GoPro, Mounts Including Karma
• Professional-Grade Electronic Video Stabilization
• Distortion-Free Wide Angle Video and Photos with new Linear-View Setting