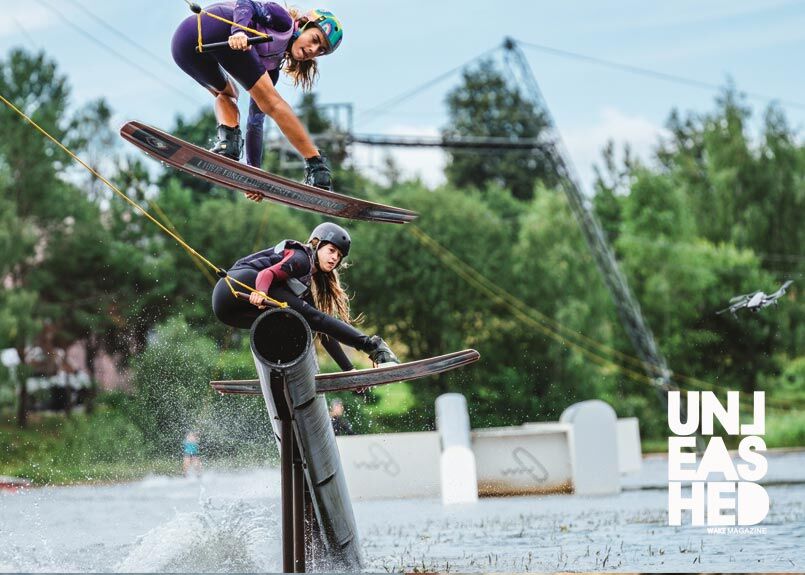 01 Oct

Claudia-Elena | Wakeway Summer Ride
Claudia-Elena at Wakeway !
Claudia-Elena …
When Italy meets Spain in Lithuania you know that the party starts.
Claudia Pagnini with Elena Bodi earlier this year came to Vilnius, Lithuania. After their stunning performance at Red bull wake2el, Wake Way team decided to invite the Girls to enjoy Vilnius and Wake Way. Throught the week girls absolutely destroyed Wake Way, every rope was a joy to watch. Sit back and enjoy!!
Camera: Dominykas Liekis, Leonardas Borotinskas
Claudia-Elena, wakeway Summer Ride   !
Claudia-Elena at Wakeway Lithuania
More About Wakeway Lithuania
WakeWay – is a new Vandenlenčių cable sports track 5 minutes from the center of Vilnius on the Nemėžio pond. This two pull ropes WakeStation system will maximize wakeboarding talent. If you lack wakeboards, wetsuits or other equipment WakeWay has it. At the café you can enjoy delicious snacks, refreshing drinks and relax after a swimming session. The park has a playground for little ones while parents swim. Employees train beginners and answer all the questions raised by visitors to the park.
Find all wake spots in the world on