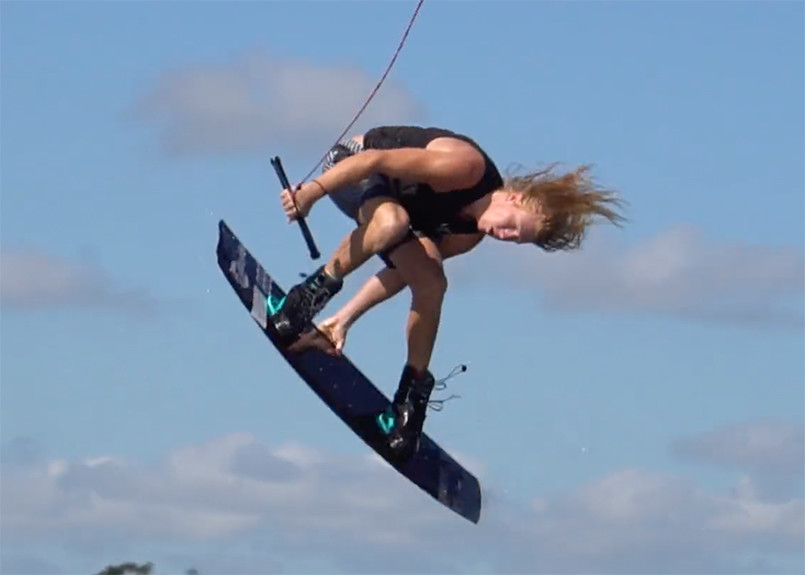 25 Aug

Cobe France | Yeah he can Wakeboard!

At the beginning of the year, Cobe France joined the Hyperlite Wakeboards team and we can say that he already knows what's shredding the RIOT Nova !

from Hyperlite Wakeboards on Vimeo.

Enjoy his entry video in the Hyperlite Wakeboards team on #unleashedwakemag
Cobe France
Yeah he can Wakeboard!
About the board : 
"When I started the RIOT project with Aaron I had a precise vision for how my pro model would ride and I couldn't be more stoked, we nailed it" –Noah Flegel

The RIOT project began as Noah was looking for a shape that would transition quickly from edge to edge, build speed on approach and release cleanly from the wake to initiate every trick. The Variable Beveled Edge returns to flat over the last 10 inches providing the speed and clean release. Between the inserts the bevel is enhanced delivering the forgiveness needed when learning new tricks. The Riot incorporates the thinnest profile ever seen for hitting the wake and swing weight is truly minimal. This profile also provides a lively feel as the board has some flex creating massive pop. The Dual Concave under foot assists with soft landings transitioning to a Single Concave exiting the tip and tail accomplishing the clean release. With the Nova Core and new Nova Carbon Pop Top the Riot is so light and lively more than your head will spin endlessly.