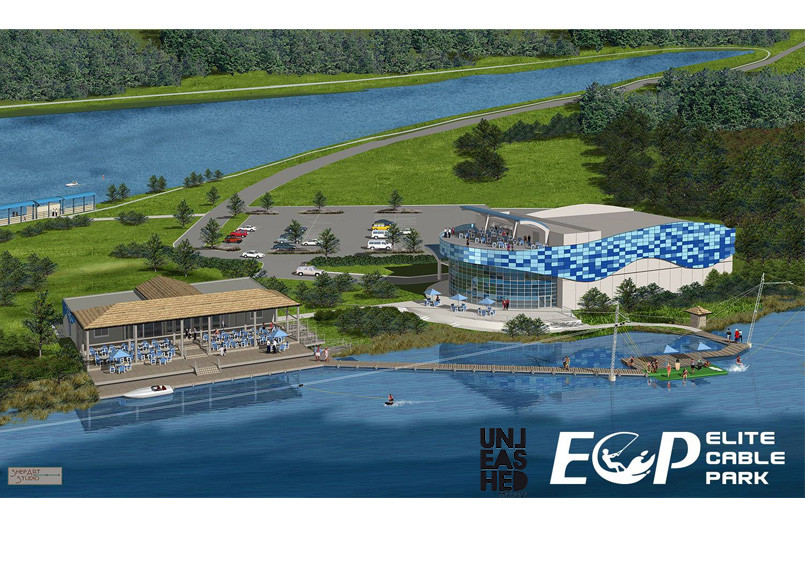 16 Jul

Elite Cable Park opening | Auburndale

Posted at 15:22h

in

Cable

Over the last weekend, Aktion Parks, a subsidiary of Correct Craft was opening Elite Cable Park, in Auburndale, Florida.
Ceremony
Mayor Bill Braswell, Commissioner Dorothea Taylor Bogert, Commissioner Keith Crowie, Commissioner Richard Hamann, Commissioner Bill Sterling and watersports industry executives attended the ribbon cutting ceremony. Afterwards, the park opened and locals rode the cable. There was a waterslide, face painting, and many more fun activities.
Tantrums Lakeside Grill, Elite Cable Park's restaurant, is one of the few locations in Auburndale with a lakeside view. Tantrums also opened on Saturday with a variety of po' boys, seafood boats, icecream, and more treats for the family.

Check out how to build a wakepark on Unleashed.
Aktion Parks
The park is staffed with experienced coaches offering lessons in wakeboarding, waterskiing, and other watersports of all skill levels. Like Aktion's other world-famous parks (Orlando Watersports Complex and Miami Watersports Complex), ECP provides Hyperlite equipment and will host events that feature the award-winning Nautique Boats.
Bill Yeargin, President and CEO of Correct Craft (owner of Aktion Parks) stated, "Elite Cable Park's Grand Opening was exciting. The Auburndale community was welcoming and people enjoyed the new park." Yeargin added, "USA Water Ski and Wake Sports Foundation and Lake Myrtle Sports Park has helped tremendously in creating a space for world class athletic training. We cannot wait to help new and long-time water sports enthusiasts create memories.'"
About USA Water Ski Foundation
Established in 1968, the USA Water Ski Foundation has been an integral part of the history and fabric of water skiing and all towed water sports in the United States. The USA Water Ski Foundation raises funds to preserve and celebrate the history of all towed water sports and to promote and grow these sports through marketing and educational program initiatives.
-elite cable park opening-