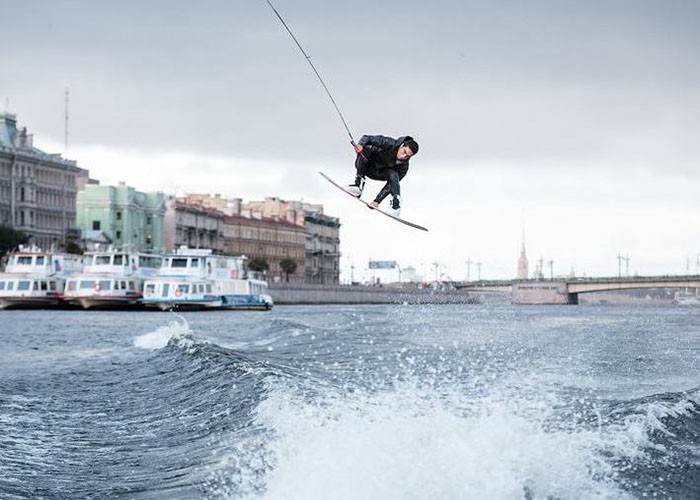 25 Oct

FIRE, WATER & PIPES'16 – Kingwinch Wake Park

On September 17, The Kingwinch Wake Park hosted the large-scale and perhaps major spectacular event in the Russian wakeboarding — FIRE, WATER & PIPES'16!
And these are not just plain words. Just consider :
First of all, world famous wakeboarding star DANIEL GRANT (the fivefold world's wakeboarding champion) was himself taking part in the contest in St. Petersburg. Secondly, Daniel designed a new shape especially for this event in cooperation with the Kingwinch Wake System (KWWS) & SkillPack. And, the last but not least, a dozen of very well-known PRO-riders from all over the world came to test the new shape !

Fire, Water & Pipes jib contest 2016 from Kingwinch Wakepark on Vimeo.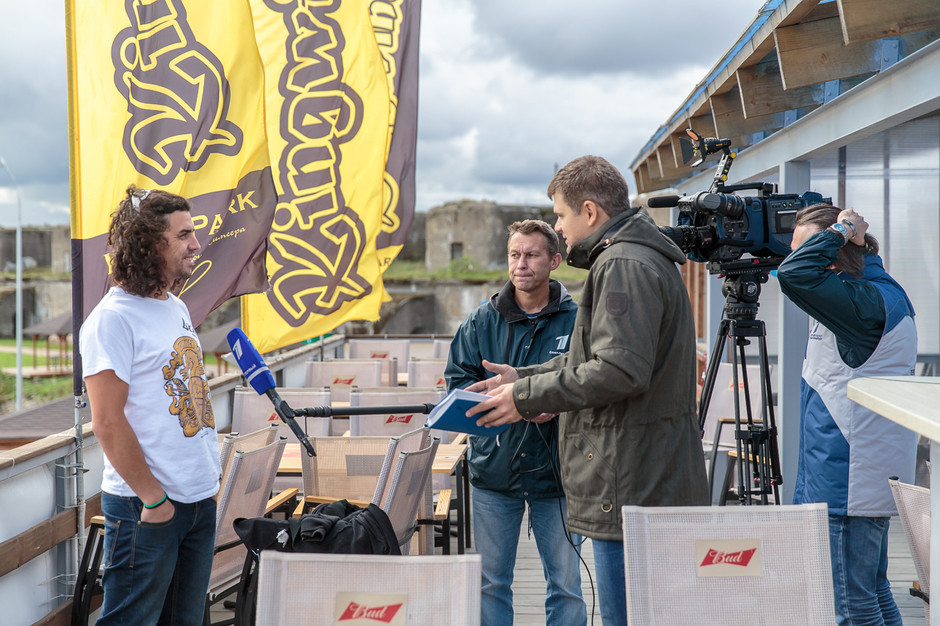 OPEN
But, one step at a time. More than 60 sportsmen from Russia, Finland, Belarus, Ukraine, the Netherlands, the USA and Spain came to participate in this contest. The first day was featured by OPEN MEN (22 participants), OPEN LADIES (7 participants) and WAKESTATE (8 participants) contests. Every participant was given two rides (back and forth) and only one chance to fall.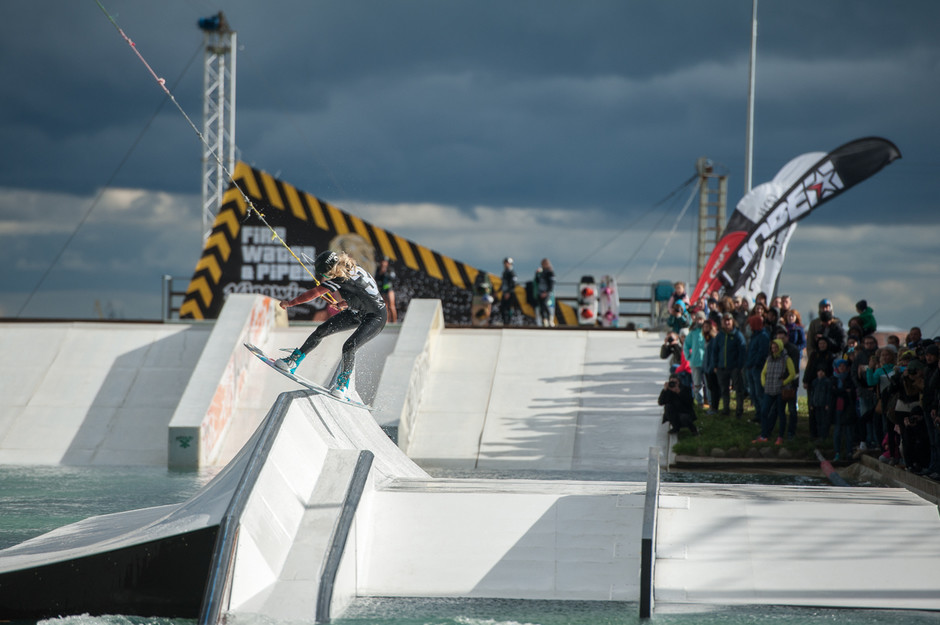 The second day began with semifinals. 16 sportsmen who made it through the qualification contest were given their deserved gangster t-shirts of contest participants and began to conquer plastic shapes and demonstrate tricks they have been mastering during the whole summer season.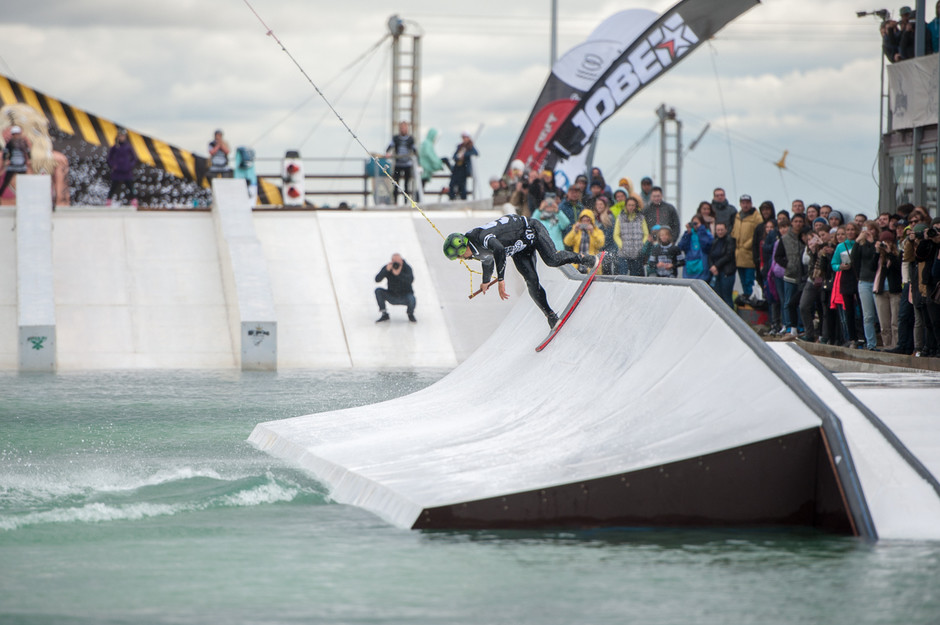 Results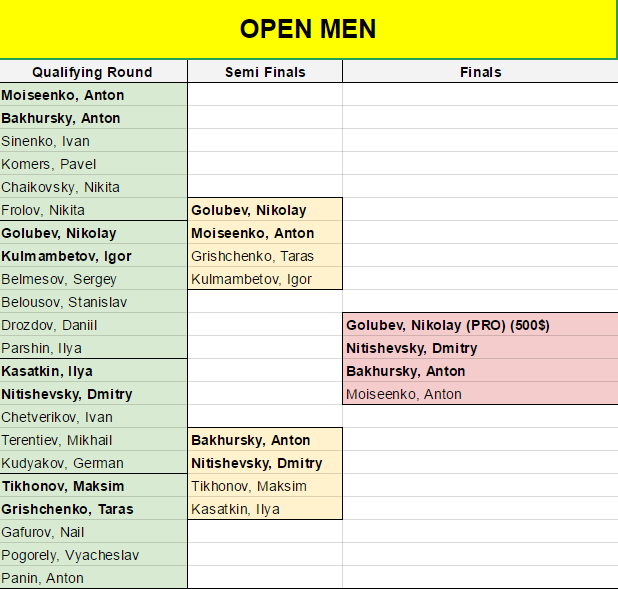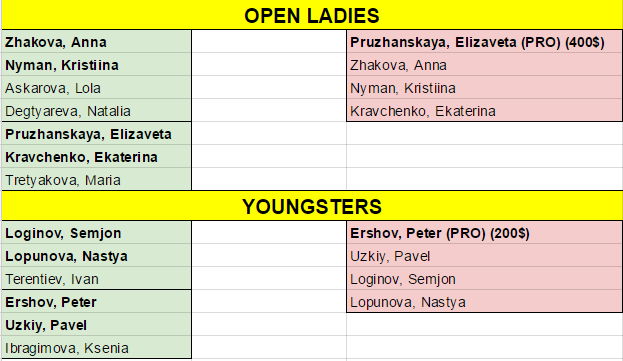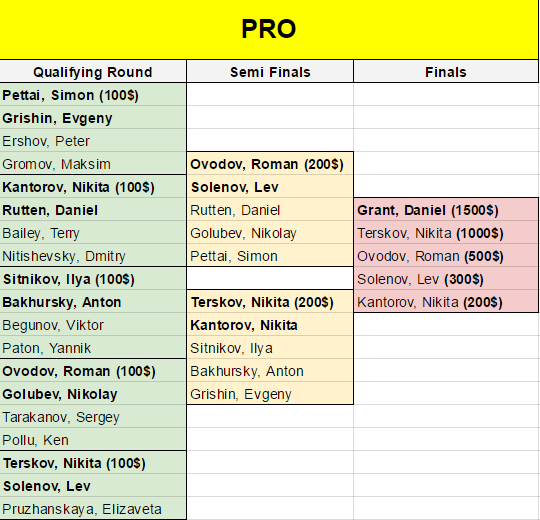 «CASH FOR TRICKS»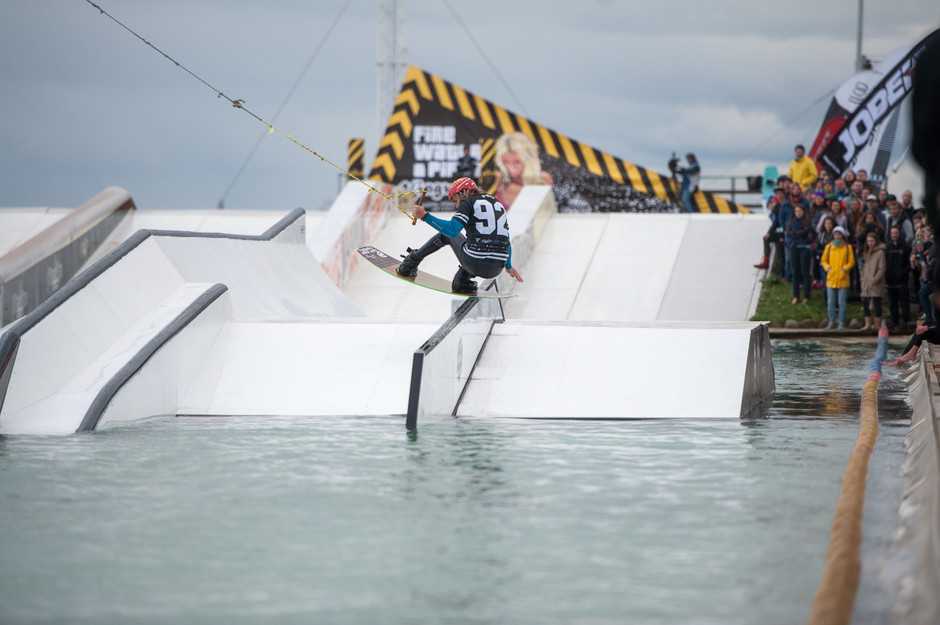 The main and the most spectacular part of the contest CASH FOR TRICKS was scheduled on 3:00 pm. In the afternoon, there were already many spectators willing to watch the professional riding. The stands and the upper circles were full and at that moment the contest began. 20 strongest PRO-riders, 5 in each group, and only 4 of them will make it to Daniel Grant.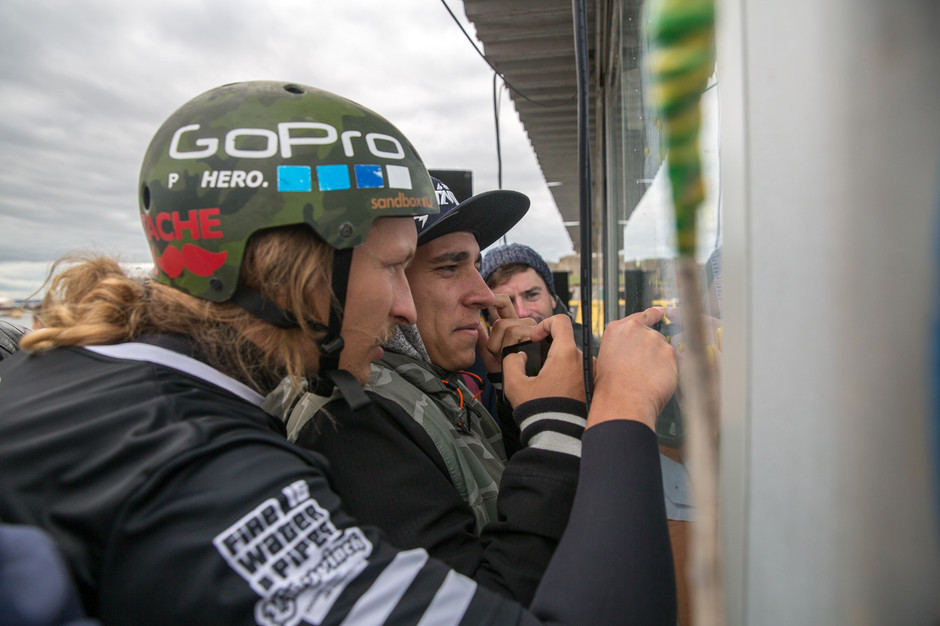 In the course of three years, Kingwinch has been searching for a format which would make the contest more spectacular and fascinating, develop all the advantages of the artificial two-level swimming pool, give spectators the unforgettable emotions from what they see and make the contest simple and easy to understand even for people who do not know much about wakeboarding.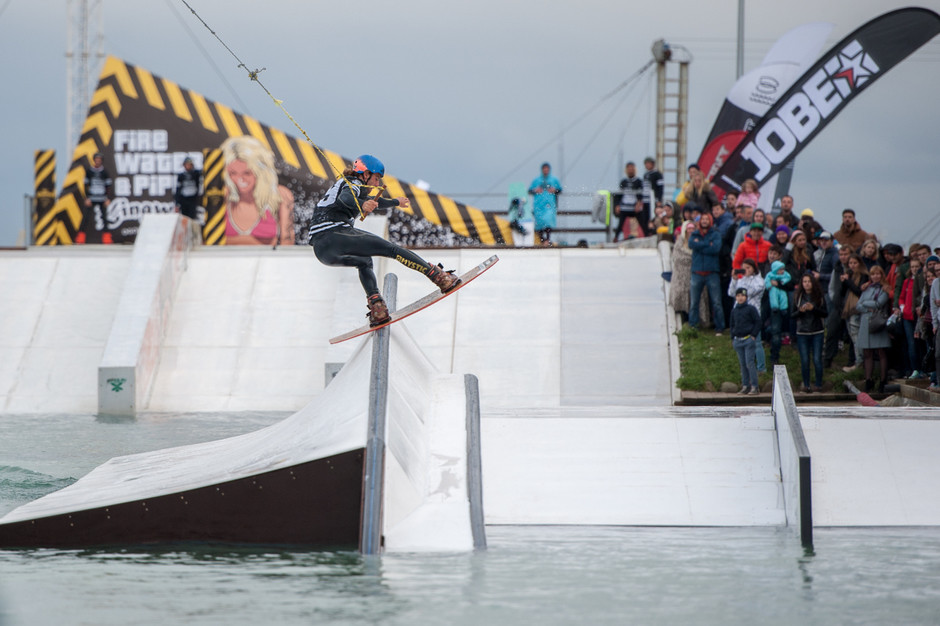 DANIEL GRANT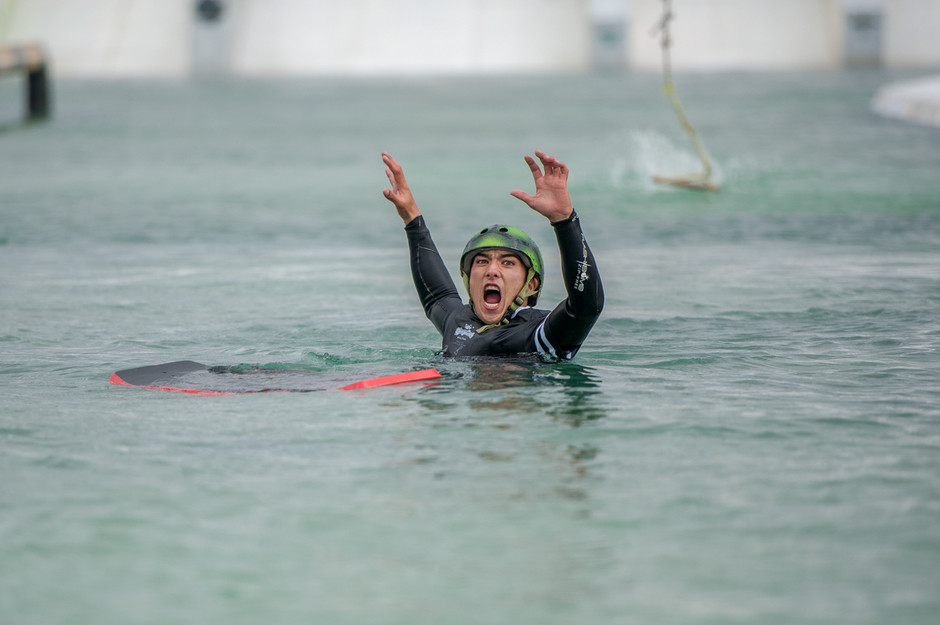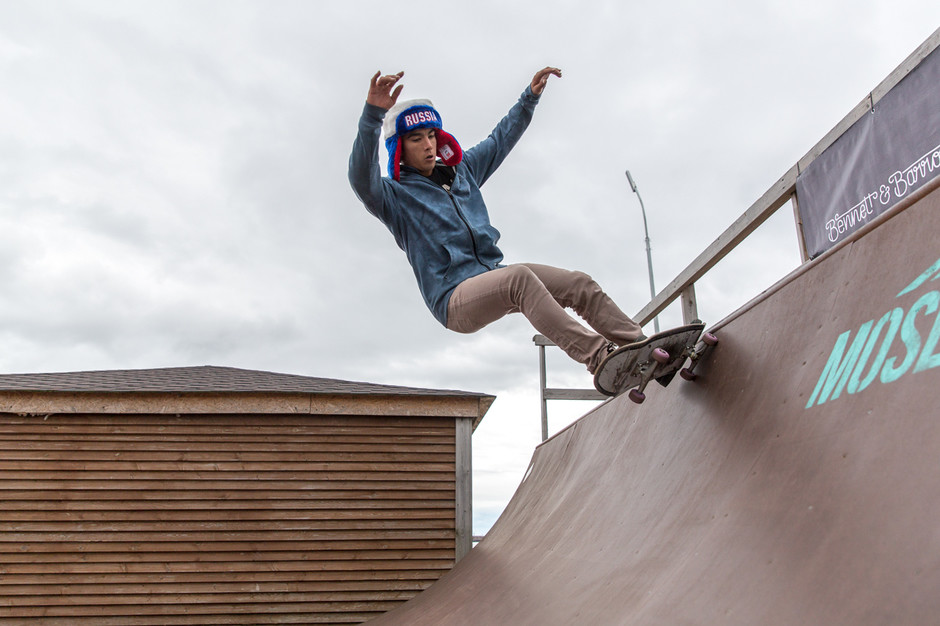 In spite of unusual for him weather conditions, Daniel Grant's riding was unparalleled. The ice cold water, the cold autumn wind — everything was child's play to him. Only five meters away from the spectators, he was just FLYING from shape to shape performing unparalleled twists as if it was very SIMPLE! His fearlessness, strength, power and experience were just striking. There were thunder applauses, hisses and yells, it was literally impossible to watch him riding without being amused. All spectators were confused — they didn't realize HOW DID HE DO THAT, and the riders were taking a mental note of interesting tricks and combinations which will be the impetus for them for the long time! He is a fivefold world's wakeboarding champion not without reason. Daniel left such a comment for the First Channel TV: «It is definitely cold here. Perhaps, this place is the coldest one I have ever ridden in. But nevertheless, I brought my wetsuit here and I am ready to have a good time here. I want to tell you that I admire the Russian riders. It is an absolute madness for me how much time do they spend here riding in a cold water. I wouldn't be able to do this. But their level is great and I like their passionate attitude towards wakeboarding".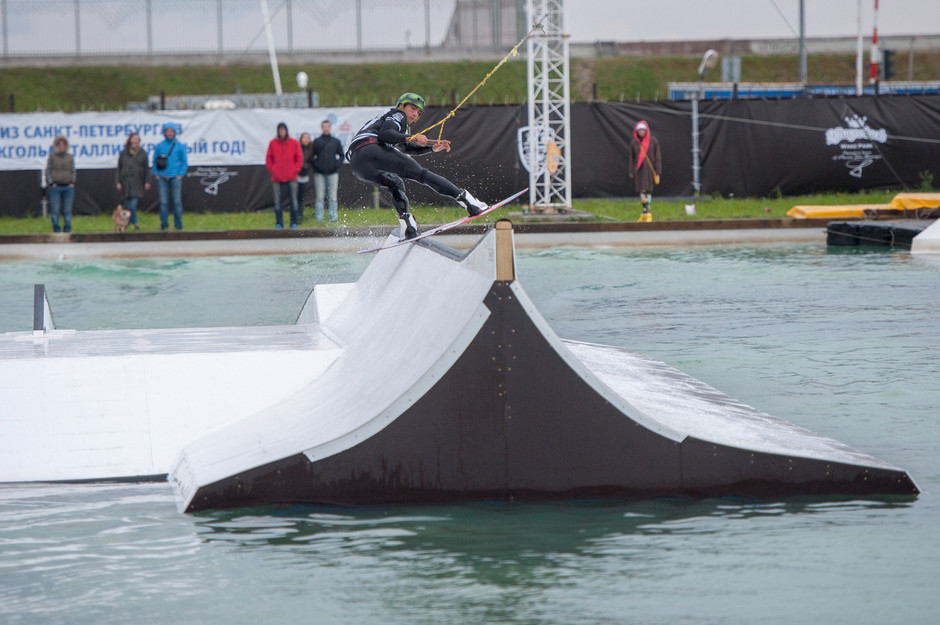 The day before the contest, together with the EMERCOM, they organized the morning session for Daniel and Terry on a motor boat in the center of the city! And this was a true surprise because Grant has never ridden with a motor boat!!! It was a fun, and the great material they have will be used both in the summary video of The Kingwinch and in the feature-length film by Grant.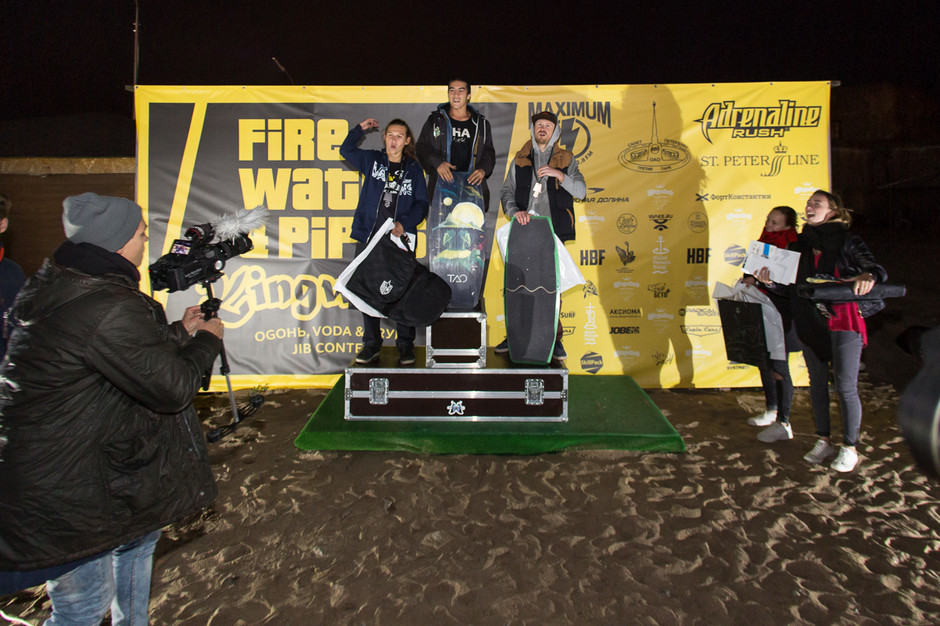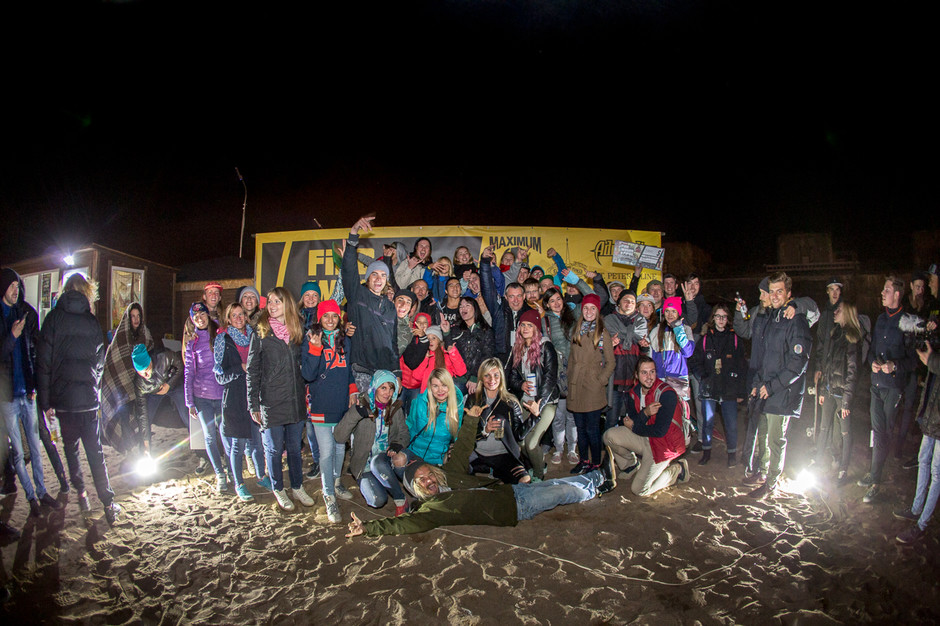 ---
More about Daniel Grant on Unleashed Wake Mag : 
– What Matter 
– ECLIPSE 
– Lithuania Stop 2016
– Wake The Line
– Thai Wake Park with Beastmount
– TAO the video of the Year 
– Island Blessing / The search is everything
– We all Ride