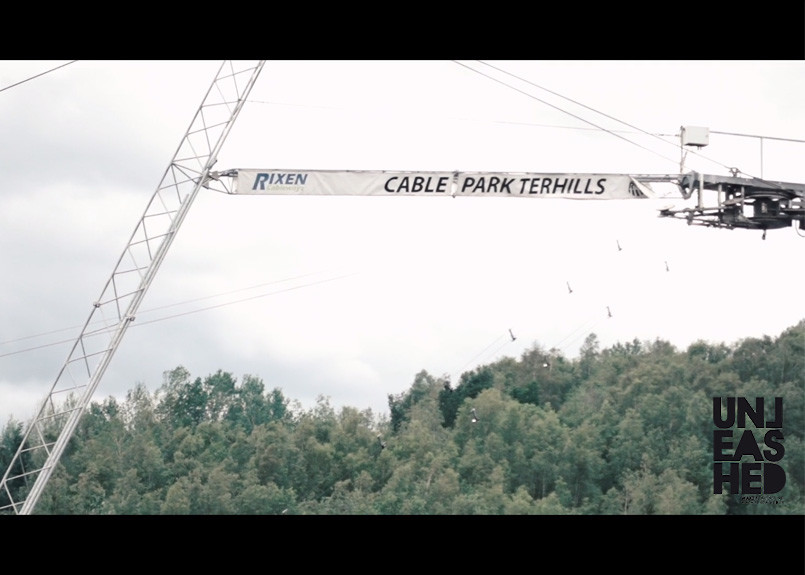 01 Aug

Guys Trip | Beaver Creek Wakepark & Terhills Cablepark

Guys trip ! Through Terhills Cablepark in Belgium and Beaver Creek Wakepar in Netherlands, Bas van Eeden gives his best with his friends. Let's see !
The video
Watch DAAN RIGTER at Terhills Cablepark on Unleashed.
Terhills Cablepark
Terhills Cablepark has been known for its unique atmosphere for 4 seasons. Under the guidance of experienced monitors, we teach you how to wakeboard or waterski in a safe and fun way. If you would rather just chill, we offer you a mini-ramp, trampoline and the most beautiful sunsets in Limburg.At our beach bar we serve summer drinks and cocktails and we have foodtrucks serving delicious food.
Do you want to organize a sports day with the school where everyone is guaranteed to have fun? Or do you want to break away from the daily routine with your company? Then water skiing in combination with the aquapark is the ideal activity.
Beaver Creek wakepark
Wakeboarding or waterskiing at the Fullsize Cable is simply fun! Due to the close partnership with Unit Parktech the Beaver Creek Wake Park is very modern. Return bridges shorten the swimming time after a fall and – in combination with Unit breakwaters – calm the water. This benefits beginners and advanced water sports enthusiasts alike. Of course, beginners or passionate water skiers can also go water skiing with us.

Modern rental equipment with short and long neoprene suits, various wakeboards (easy up, easy ride, pro), water ski, kneeboard, helmet and impact vests are available. The friendly lifters will especially help you with your first attempts at starting, but also with learning new tricks. During the summer holidays there are Kids-Camps and themed camps (current information and dates on our Facebook page).

The Fullsize-Cable is open daily from May to the beginning of September from 13h to 20h for public use. In the morning (08h30 to 13h00) groups (up to 30 persons) can rent the cable car privately.
-guys trip terhills-
-guys trip terhills-