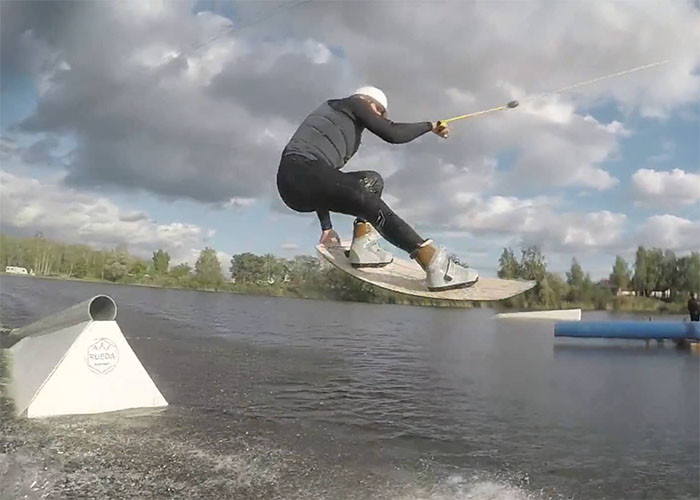 26 Dec

Jacek Czapelka | Rueda Wakepark & Wakezone Stawiki 17

Today it's Jacek Czapelka filmed by Micha Hutnik, who has fresh sessions at Rueda Wakepark and Wakezone Stawikiin Poland.

Edited by Kuba Dytkowski.


JacekCzapelka cable shred 17 from bigosnowboards on Vimeo.
Jacek Czapelka
2017 will end, but there's still time to send us your recap videos of your season !
Check out SHORT CUTS by the french wakeskater
Maxime Giry about is 2017 season on #unleashedwakemag
RUEDA WAKEPARK
The wake park is located at Opole, in Poland and its one of the 6 first parks of the country. There are three sesitec cables : one full size and two 2.0 system for the beginners with several UNIT PARKTECH obstacles.
"MORE THAN JUST A CABLE"