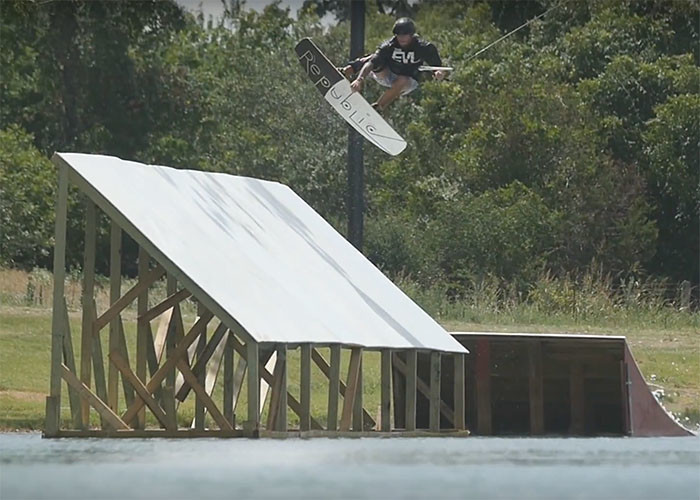 23 Aug

JAMES BOGGIA | TEXAS RIDE…

James Boggia tearing up the park of Next Level Ride, in Texas.
James Boggia
TEXAS
More about the rider on #unleashedwakemag
– RAW
– SPOT CHECK – YT WORLD
– SPOT CHECK – STEINER CABLE
More About JP BOGGIA  :
James Boggia is a famous OZ rider travelling the world for his passion . He spend most of his year time in the philippines Help the team there on training and teaching the philippinos new talents and grow the sport in this area of the world  ….
ID Block:
Name – JAmes Boggia
Nickname – JPboggia
Age – 25
Hometown – OZ
Stance – Regular
Home Park – CWC
Sponsors – EVL Sports , Unit27 phuket , Pod mx
---
NEXT LEVEL RIDE
"Next Level Ride is Austin's new premier wakeboard cable park. We specialize in teaching people how to wakeboard in a fun, supportive environment. No matter your riding level, we make learning relaxing and fun for the whole family. Our experienced, friendly staff all are trained in kinesiology and know how to better equip our athletes to take their wakeboarding experience to the next level. Enjoy our private, always smooth lake, fish tacos from our amazing food trailer, and music. Stop by today or contact us for more information !"